Exploring the World's best cowork space design.
The design of Brad Neuberg's blog, Coding in Paradise, has not stood the test of time. Although the concept he defined in a 2005 post sure has. Having worked with Google and Dropbox among other major platforms, Neuberg introduced a new way to work in that August musing.
"Do you work for yourself from home?" he wrote. "Do you miss community and structure?" Beginning as a grassroots movement to bring together lonely coders, he surely could not have imagined 14 years ago how ubiquitous 'coworking' would be in 2019's global landscape.
In 2005 one might not have imagined travel could so easily be a part of their daily lives. But the meet-up Neuberg began to combat the isolation of the freelance lifestyle is now a multi-billion-dollar global phenomenon. The 'digital nomad' lifestyle has exploded. Cities around the world are now brimming with forward-thinking spaces that reintroduce lonely freelancers to the office environment.
Office 2.0 is now the norm. Especially as global players like WeWork transform the working life landscape. However, coworking spaces now need to pull out all the stops to compete. With culturally-considered amenities and beautiful design-led environments, here is some of the best cowork space design from around the world …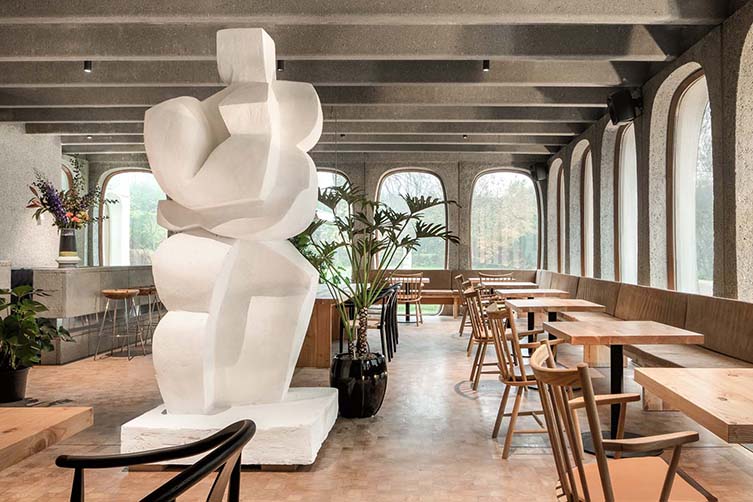 Fosbury & Sons Boitsfort, Brussels
Behind the façade of Fosbury & Sons' Brussels outpost—made from 756 prefab convex oval concrete modules—up to 600 individuals and 250 companies work together in inspired and innovative surroundings.
The brand also have a space in Antwerp and are committed to meeting the needs of today's employees, freelancers and travelling entrepreneurs. Additionally, Fosbury & Sons encourage and foster collaborations, and also provide oodles of drop-dead design eye candy along the way. In fact, some of the best cowork space design you will see.
Fosbury & Sons is lauded as 'Belgium's finest office'. Which means it has something for every working need. Including a bounty of indulgence for lovers of brutalist architecture.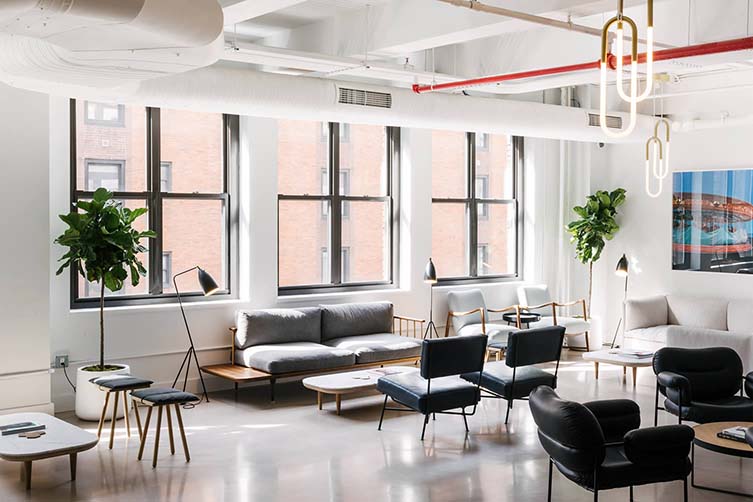 Blender Workspace, New York
Located in Manhattan's NoMad neighbourhood, members of upscale coworking space Blender have access to all they need. Dedicated desks, meeting rooms, privacy booths, and events area, and a café. The latter is an inviting cocoon from which to work, eat and socialise with a very fancy custom-designed bar handcrafted from solid walnut.
A tech-friendly space with ample power and USB outlets, it's ideal for digital nomads spending long sessions behind the screen. The 15,000 sq ft venue also combines mid-century modern furnishing with homely interiors. Which gives this cowork space a relaxed feel that proves that you can indeed mix lifestyle with work-style.
Furthermore, New York is the ultimate destination for those incorporating travel into their daily working lives. And Blender puts digital nomads into the heart of Manhattan. All that it is internationally-renowned for can be found right on its doorstep.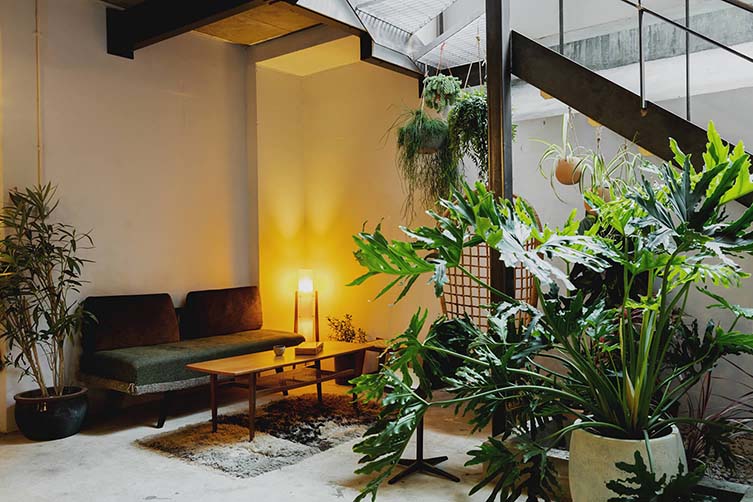 Benk + Bo, London
Housed in a beautiful mid-century building with aesthetics that lean very much to Scandinavian design, Benk + Bo is a project born by the love of hosting and community. One that is proud to foster a deep community spirit between members.
Meaning 'bench' and 'live' in Norwegian—a nod to co-founder Mariell Lind Hansen's native country—Benk + Bo is a mindful addition to London's flourishing cowork landscape, featuring hot-desking and break-out areas, a yoga studio, a bakery headed up by Julien Valmier formerly head baker at The Savoy Hotel, and a very attractive pricing package which are sure to appeal to travelling freelancers arriving in London.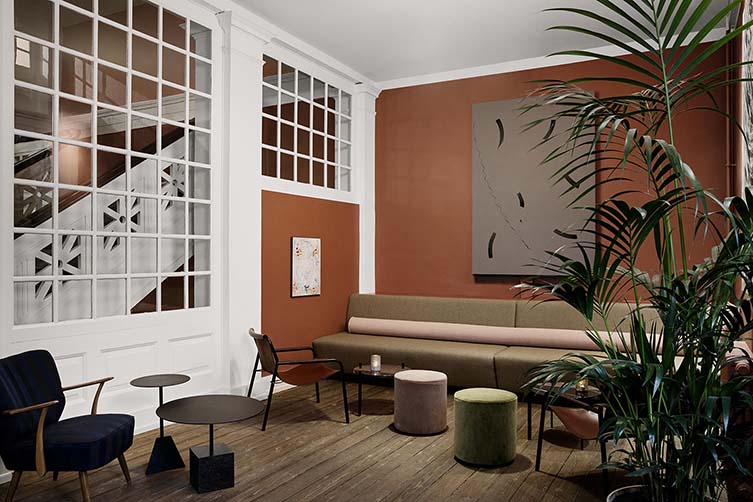 Nomad Workspace, Copenhagen
For millennials looking to experience the flexibility of working outside the constraints of the typical office and 9-to-5 timeframe, as well as benefitting from some of the best cowork space design around, Nomad Workspace in Copenhagen's multicultural neighbourhood Nørrebro is one to consider.
Nomad Copenhagen is a full-service office space in exceedingly stunning surroundings. Its members have access to meeting rooms, a photo studio and office space. Billed as a 'plug & play solution', it allows workers to open their laptop, get to work, and leave all of the dull stuff to Nomad's trusty team.
Located in an old courthouse, Nomad offers the real home-from-home experience. Filled with fresh flowers and inspiring interiors, it may be difficult to tear yourself away from at the end of each working day.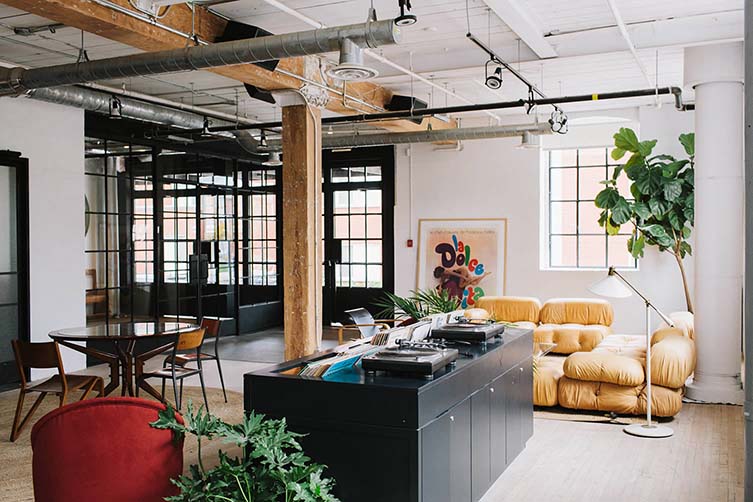 East Room, Toronto
Over in Toronto, the creative community can readdress their work-play balance at East Room. A coworking club for members to spearhead their careers, you can also quench your cultural thirsts and nurture a healthy lifestyle.
East Room appeal;s to a dynamic community of 25—45 year-olds working in different realms of the creative world. From art direction to branding, photography to film, graphic design, marketing, fashion, PR, travel, blogging and tech. The space is more artist studio than office, offering a handsome backdrop for creative minds coming together and a natural fit for events and performances hosted on a monthly basis.
With industrial warehouse aesthetics and its setting in an emergent area, East Room is the perfect match for the raw creativity of its coworking collective.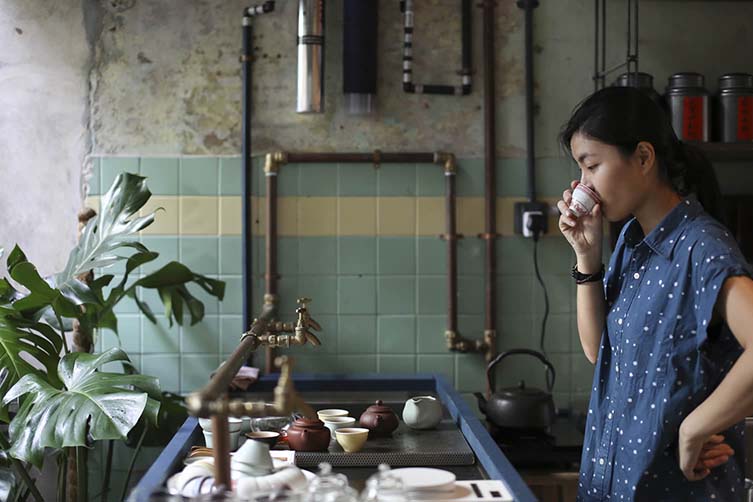 PS156, Kuala Lumpur
Located in Kuala Lumpur's Chinatown district, PS156 is a multi-purpose space consisting of a restaurant-café, bar and coworking space in a building that had stood derelict since the 1960s.
The original walls and floor tiles were retained where possible. Which gives this project an old-school charm. Consequently, it is one of KL's most Instagrammable work spaces. Catering to the area's growing creative community who are witnessing the march of gentrification in the city, PS156 is the blueprint for things to come in the neighbourhood. The venue links the past to the future, beautiful spaces to cowork paired with storied interiors.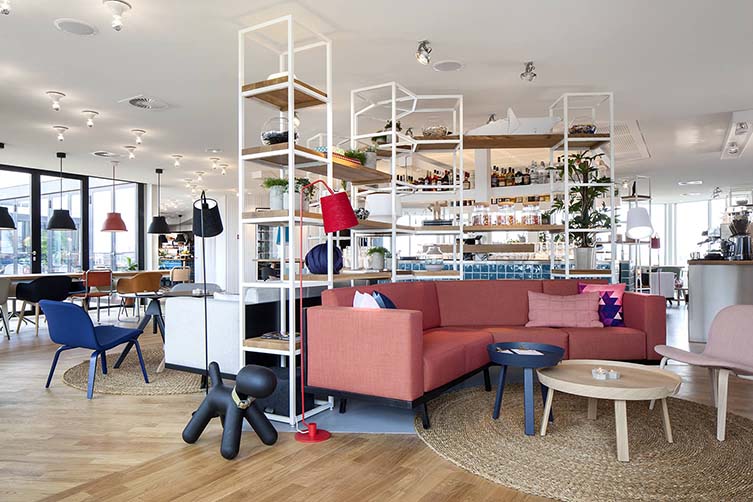 Zoku, Amsterdam
For the truly dedicated digital nomads, Zoku is a culturally-minded hotel that features 133 lofts. Each come with a fully-equipped kitchen, cleverly-designed storage space, an elevated loft-style sleeping space, and the option to add your own art.
Available for stays of five nights up to several months, Zoku also boasts 500 square metres of social space for residents. Here you can interact in coworking surroundings and a residential living kitchen. A place to work, hangout and sleep, this is a place for nomads to feel grounded, connected and inspired whilst in Amsterdam.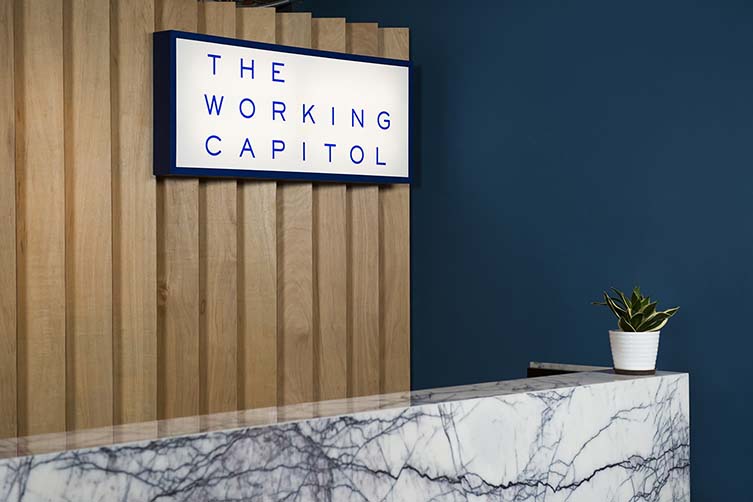 The Working Capitol, Singapore
With 24-hour access to hot-desking areas, meeting rooms, events spaces and office services, The Working Capitol in Singapore is a hive of entrepreneurial activity. Its members broadly operate at the intersection of creativity, technology and business.
At 33,000 sq ft in a colonial-era premises that bears the 1920 construction date on its sympathetically renovated façade, this is a coworking space where fostering connections and getting results is of paramount importance. Good pricing plans. A beer garden. Beautiful, purpose-built workspaces, This place is a real draw for creatives in Singapore.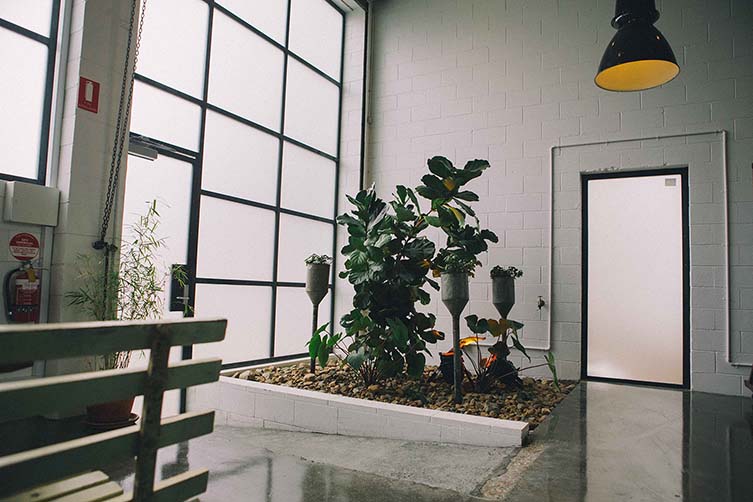 Prospect Studios, Brisbane
Brisbane's Fortitude Valley is home to a stylish warehouse coworking space that counts local artists, artisans and creatives as its members. With desks, meeting areas, fast internet and a congenial atmosphere, Prospect Studios offers lots of networking opportunities and social events in a hub brimming with innovation and positivity.
Double-height rooms with huge steel-framed windows provide natural light and a thoughtfully-curated selection of vintage furniture add a certain homeliness to an otherwise industrial setting. With a laneway garden for a bit of time-out in the Queensland sun, gym next-door, and daily rates from $6.50 (with all the Campos espresso coffee you can drink thrown in) this is a fine option for the neighbourhood's entrepreneurial crowd.
***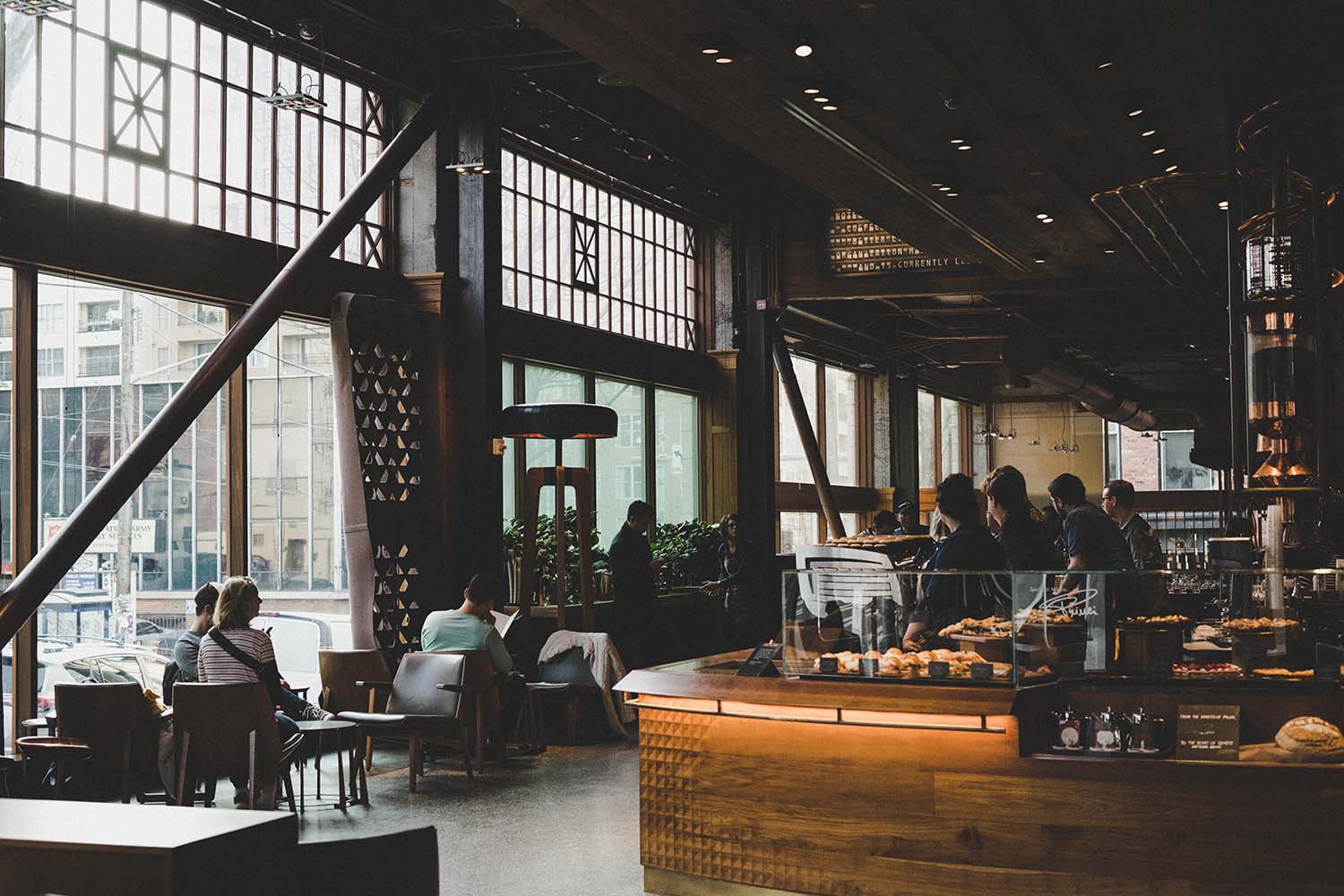 How to find cowork spaces when travelling.
The beauty of modern freelancing is the ability to combine travel with your daily life. Cowork spaces often have guest rates, or allow for monthly payment plans that mean you can dip into environments where likeminded digital nomads and local creatives come together to share not just space, but ideas and inspiration too.
Arriving in a new destination and getting integrated into the local way of life is nowhere near as daunting as it used to be.
Cowork Apps
Use apps and online coworking platforms to find a space near you. (coworkingresources.org have a great list of these to get started.)
Cowork in Hotels
Check out hotels. Many culturally-aware hotels—like Casa Bonay or Amsterdam's Sir Adam—encourage coworking in their lobbies or cafés.
Cowork in Cafés
On that note, Google the best third wave coffee spots in the destination you've arrived in. Most forward-thinking cafés will be happy to have you as part of their furniture. Often beautifully put together, urban cafés boast some of the best cowork space design around.
Travelling Cowork Platforms
Join a travelling cowork platform like Roam, which serves as an international network of coliving spaces. Meanwhile, Selina is kind of a boutique travel agency cum cowork cum creative coworking community. Which sounds a lot, but the offer is simple and effective.
Coworking can help you start living like a local straight away. Furthermore, it can counter the isolation that freelancing can often bring. In addition, it can help you network and win new jobs whilst on the move. Even the simple act of leaving your accommodation to move to a space to work can help integrate you more into the place you're staying.
If you've got itchy feet. If you have a bout of wanderlust. then pick your next destination, use a trusted travel agent like Dream World Travel London, and get on the move. Following the simple steps above should set you in good stead for finding the cowork spaces that suits your individual needs.