Once a place for reforming characters, an old courthouse on Copenhagen's Sankt Hans Torv, in multi-cultural Nørrebro, is now housing freelancers and small businesses; the venue having taken on somewhat of a reformation all of its own.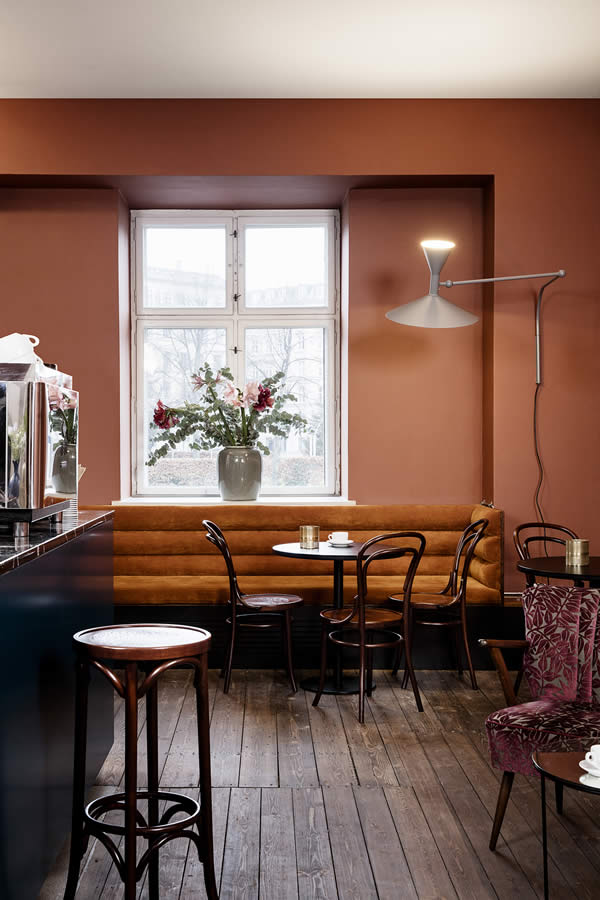 Nomad Workspace is a spot for millennials to experience the flexibility of working outside the constraints of the typical office and 9—5 timeframe, providing its members with a full-service office space in some exceedingly stunning surroundings.
Interior designer Natalia Sanchez was tasked with converting the classical building into an inspirational space, and did so though the use of warm colours; patterned fabrics; exotic plants; and mixed furnishings from up-and-coming Danish designers, intermingled with a few of her own custom pieces. As well as meeting rooms and a photo studio, members have access to a full-service office space — Billed as a 'plug & play solution', the idea is that you simply open your laptop, get to work, and leave all of the dull stuff to Nomad's trusty team.
Taking its inspiration from boutique hotels, as well as coworking spaces in New York and London, Nomad Workspace is the exactly the sort of place its members will find difficult to tear themselves away from; a home-from-home and plenty more besides. Art comes courtesy of Last Resort Gallery, and a café serves up coffee from local roasters Risteriet; whilst local business Poppykalas put together impressive flower arrangements. 'We want to create a space which caters to creatives who are happy to pay a little extra to live in a beautiful environment with high service,' admits co-founder Oliver Bernhard. Beautiful it is.