Hammersmith is home to a new creative space designed to promote community spirit and collaborative working for local individuals and businesses who'll have the opportunity to work, relax, interact and experiment together in handsome surrounds.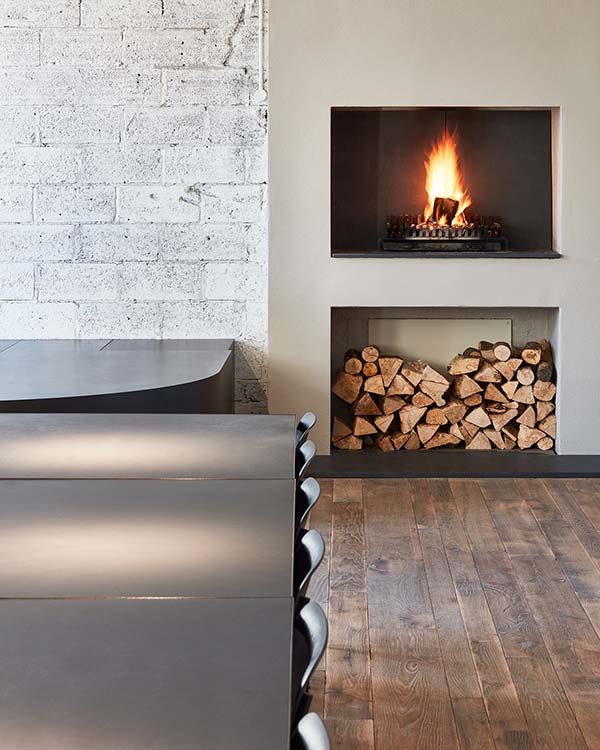 London-based architecture firm Studioshaw completed work on the Grade II* listed Bradmore House—transforming the three-storey building into a multi-use development set over 7,500 sq ft, allowing the various uses and characters of each floor to influence their design. Comprising a coworking space; café; bar and restaurant; wellness zone; and events venue, Kindred is—as they put it—"a modern-day campfire for city life where human connection is prioritised, and where we believe that the simple act of sharing food can build stronger and more resilient communities."
Located conveniently next to Hammersmith station, the ground floor is a space for the local community to pop in and hang out, whilst the second and third are reserved for Kindred members and their guests; Studioshaw working to a brief that "allows members to sit down and relax with one another at the end of the day, whilst offering a space that will maximise creativity, productivity and collaborative working." With that in mind, the studio have designed a connected space that features bespoke furniture pieces, an atmosphere-responsive chandelier manufactured in Italy by Matter of Stuff, a private planted terrace that links to the ground floor all-day café and bar, and a listed ornately panelled room that was once housed at the Geffrye Museum.
Whether it be practicing yoga or meditating in one of the private top floor rooms, brainstorming your next creative idea, hosting an event in the central level space, or simply sparking interaction with other creatively-minded locals, Kindred is a place where community is priority; an impressive concept that builds on the familiar coworking space with the fading art of human connection.