Occupying the empty levels of a well-known multi-storey carpark in south-east London, Peckham Levels is an intoxicating creative campus for innovators, creators, artists, makers, and entrepreneurs; a cultural hub conceived by social enterprise project, Make Shift, in collaboration with Carl Turner Architects.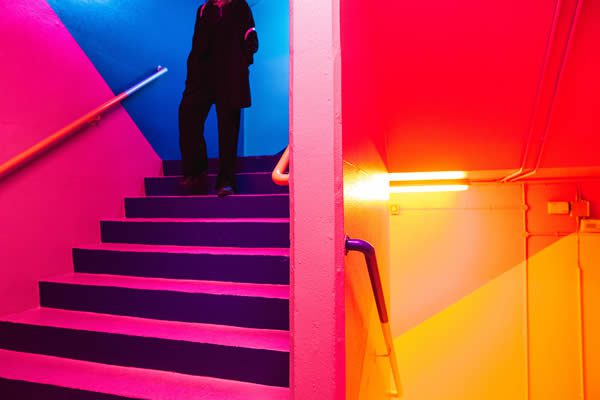 Set over seven floors of previously unused parking lot, the project Peckham Levels delivers hard on much needed inspiration for its surrounding community, and is now home to over 70 members—75% from Peckham—who occupy affordable studios across the lower five levels, along with The Ramp; a cowork destination for start-ups and entrepreneurs to independent creatives and freelancers.
Its doors also open to the public, the top two Peckham Levels are a cultural haven, a place where visitors and members can interact over food and drink from independent traders, forge connections, and share in the authentic growth of a bona fide creative community amid a series of events and happenings; talks, workshops, parties, and wellbeing programmes taking place weekly.
From arts projects like Intoart—a platform working inclusively with people who have learning disabilities—and multi-disciplinary design practice Playdate Office; food ventures like family-run Kurdish cuisine kiosk, Nandine, and duck fanatics Canard; makers such as bespoke jeweller Eva Kale and violin-, viola-, and cello-maker Andreas Hudelmayer; to 3D-printers, photography studios, mixologists, fashion designers, and fried chicken … Peckham Levels' diversity is a vital component of its unique independent spirit. Whether passing by or looking for a new place to call your professional home, Make Shift's buoyant project takes creative enterprise to the next level(s).