Collaboration is a double-headed beast of a word. On one hand, it can call to mind the collaborative efforts of Warhol and Jean-Michel Basquiat; Brian Eno and David Byrne's My Life in the Bush of Ghosts … on the other, it reeks of boardroom nonsense and design-by-comity; a creative class buzzword designed to bore the real creatives to death.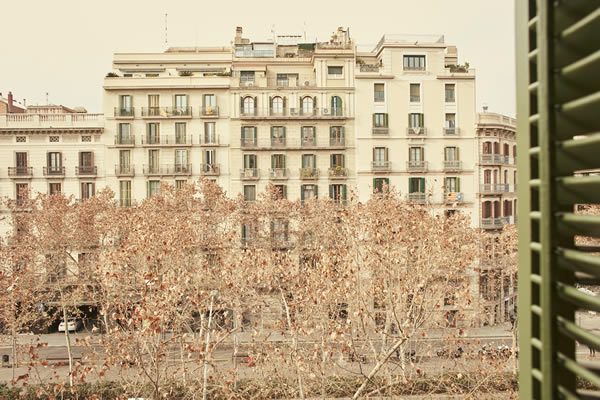 How about a new hotel, one that reaches out to the creative community and claims collaboration at its roots? Skeptics form an orderly line. Behind the doors of a neoclassical style façade, within the walls of an 1869 home designed by 'master builder' Francisco Batlle for a wealthy Catalan family (respectfully updated by Brooklyn-based designers Studio Tack), co-founder Inés Miro-Sans — a Barcelona native who had been at Ace Hotel New York prior to this — has weaved collaboration into the vernacular of Casa Bonay; uniting a mixed bag of local creatives under the roof of a new hotel with a new concept … for the Mediterranean city at least. [Cont.]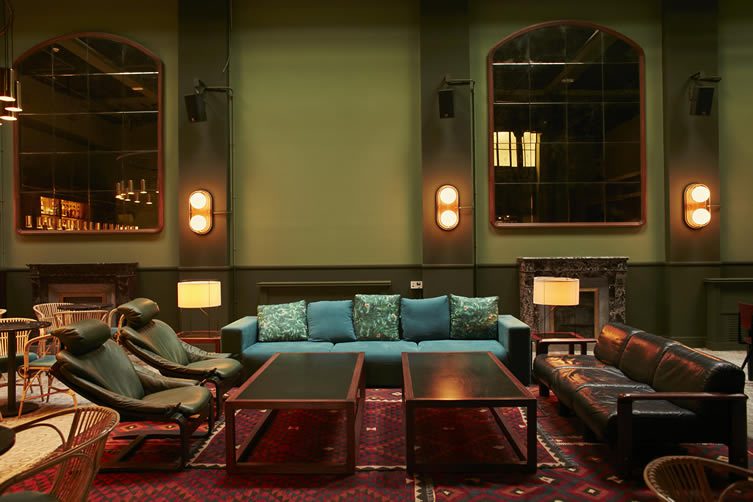 Sure, Miro-Sans's time at Ace will have served as an education in how bringing together independent creative minds can result in something both special and successful, but here in Barcelona — a city sometimes weighed down by its own tradition — Casa Bonay embodies all the vim and vigour, all the rawness, of a concept in its genesis. So what's it all about? The manifesto is almost an anti-manifesto — where a mission statement lays down a strict path, the Casa Bonay way is explorative, cutting through the jungle with a machete. Intuition. Creatives put together with one uniting factor: Inés Miro-Sans likes the cut of their jib.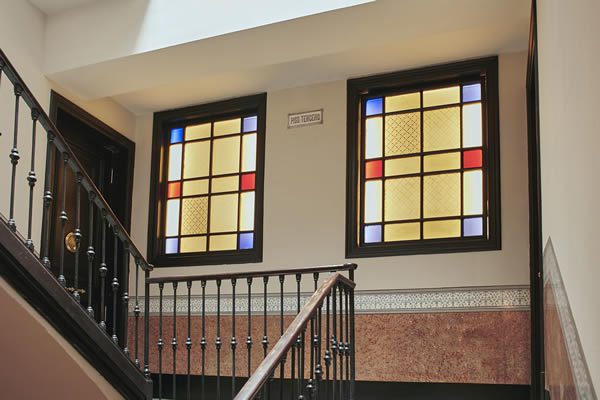 Marcos Bartolomé brings his renowned Satan's Coffee Corner to look after breakfasts and caffeine fixes; indie book publisher Blackie Books and Shanghai-founded/Spain-made shirt brand baTabasTa both launch their first retail assaults on the city; design store AOO provide wooden furniture in the rooms; Spain's first cold pressed juice bar, Mother, join Satan's in the café space; Teixidors have handcrafted an exclusive collection of blankets … and we're nowhere near finished yet.
But you wouldn't chuck a load of random folk out to sea and expect a synchronised swimming exhibition, would you? How are we to know this is collaboration for the greater good, and not collaboration for the sake of differential? Attitude. Miro-Sans has brought together a crack team of creatives who were already a who's who of names making waves in the Catalan capital; names locals associate with quality and forward-thinking. And herein lies Casa Bonay's next trick: here's a hotel that's big news to its neighbours as well as its guests. Alongside the Satan's/Mother combo, Inés Miro-Sans and fellow co-founder Luis Rullán dish up further treats for Barcelona locals, in the shape of Libertine (lobby and cocktail bar); Elephant, Crocodile and Monkey (a 'living restaurant' helmed by biologist-turned-chef Estanislao Carenzo); and TÊT (E,C,M's lunchtime Vietnamese barbeque pop-up).
Impressive. And how does one top all this extraordinarily authentic collaboration? With a rooftop set to open in spring, that's how. Expect an orchard and garden, daily yoga classes, and cocktails to sup while taking in unrivalled views of the Dreta de l'Eixample neighbourhood and beyond.