East Room in Toronto's Riverside neighbourhood is a place for its creative members to spearhead their careers; quench their cultural thirsts; and nurture a healthy lifestyle … after all, kids, 'all work and no play, makes Jack a dull boy'.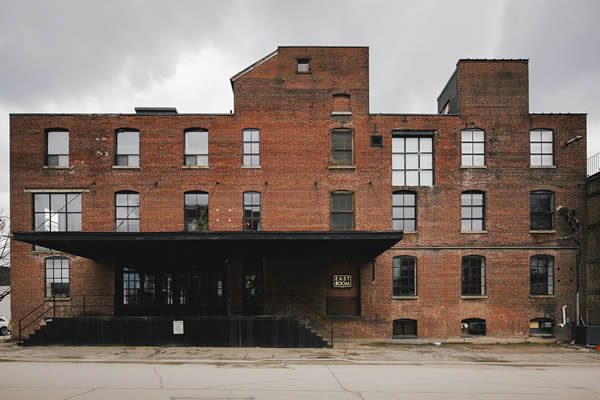 Billing themselves as capable of 'reinventing the modern workspace', East Room appeals to a dynamic community of 25 — 45 year-olds working in different realms of the creative world; from art direction to branding, photography to film, graphic design, marketing, fashion, PR, travel, blogging, tech and plenty more besides.
The industrial warehouse aesthetic here speaks of this bourgeoning area, and is a perfect match for the raw creativity of its coworking collective. Fitted out more like an artist studio than an office space, East Room offers a handsome backdrop for creative minds coming together; and is a natural fit for events and performances — like their monthly music industry incubator, Room Service. The basement, scheduled to be complete sometime this year, will feature a screening room, recording studio, and a club space for larger events.
Collaboration and idea sharing is encouraged — solidifying that message, artist residencies will commence in the near future; fostering a creative environment between local and international artists and members. Folk from Toronto hotspot Grand Electric will open restaurant Matilda this fall, a pop-up is being operated from the bar in the meantime.