The Working Capitol in Singapore is a hive of entrepreneurial activity which defies easy description. The founders themselves make the best job of defining the venture as "a community of knowledge workers operating at the intersection of creativity, technology and business", who between them have all the practical skills and strategic know-how to help all levels of businesses develop, as well as providing the necessary space and equipment for firms and individuals alike.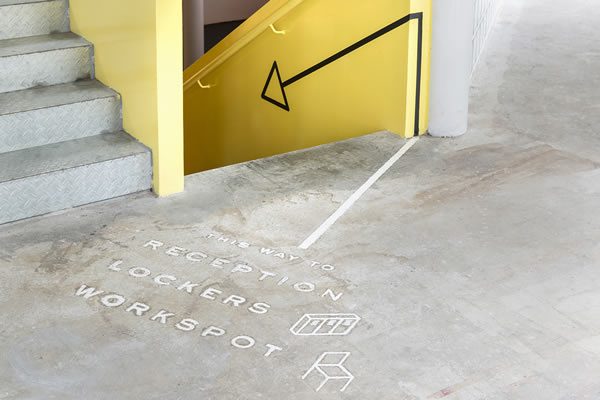 Members get 24/7 access to hot-desking areas, meeting rooms and events spaces, office services, a beer garden — there's even showers, changing rooms and pantries for the true workaholics who can't tear themselves away from their pressing projects.
With such a vast array of facilities, The Working Capitol needed a vast space in which to operate. The impressive 33,000 sqft colonial-era premises consists of five shopfronts, proudly bearing the 1920 construction date on the beautifully and sympathetically renovated façade. The building had previously been used as a biscuit factory and an office headquarters, and required a smart and substantial piece of remodelling from TWC's interiors specialists Takenouchi Webb, augmented by the pin-sharp work of Foreign Policy Design Group. The branding firm's way-finding work in particular stands out, not only as an invaluable measure against getting lost amid the multi-level, multifaceted facility, but as a major contributor to the project's overall aesthetic appeal.
@WorkingCapitol
@foreignpolicydg