With over 369 million French speakers on Earth—the official language of 29 countries across five continents and spoken in many, many more—the romance language is the fourth most widely spoken mother tongue in the European Union, and the sixth most spoken in the world behind Mandarin Chinese, English, Hindi, Spanish, and Arabic. In fact, being so universally used the multilingualism, cultural diversity, and popularity of the language is celebrated on 20 March each year; International Francophonie Day coinciding with UN French Language Day.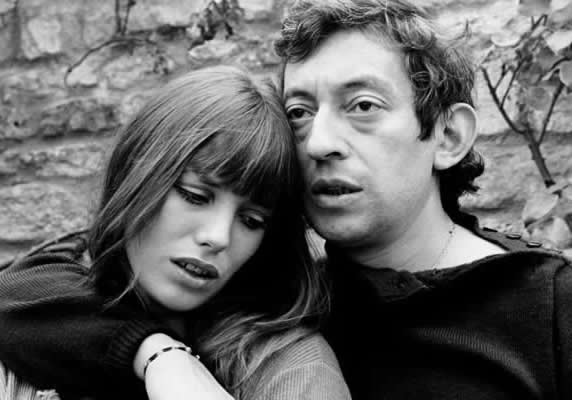 As the second most studied language—some 120 million current learners (a number equal to the amount of people that speak a variety of French in Africa alone)—the power of being able to converse in French should not be underestimated. Lingoda, the online language school with native teachers and virtual classrooms, guides students from beginner to advanced levels; helping them not only to learn how to speak the language, but understand its origins, quirks, and style.
Talking of style, the French language is fascinating in its coalescence with other singularly French exports. Think of the whispered j'adore in Dior's perfume ads; the overt sexuality of Gainsbourg and Birkin's Je t'aime… moi non plus—the French language has a quintessence intrinsically linked with style and glamour. It is the language of love, a language beautiful to listen to, indicative of the French style—in fashion, art, and design—that has too permeated the world at large; each remaining effortlessly graceful on their travels. An aesthetic inseparable from language, French style has a vernacular of its own.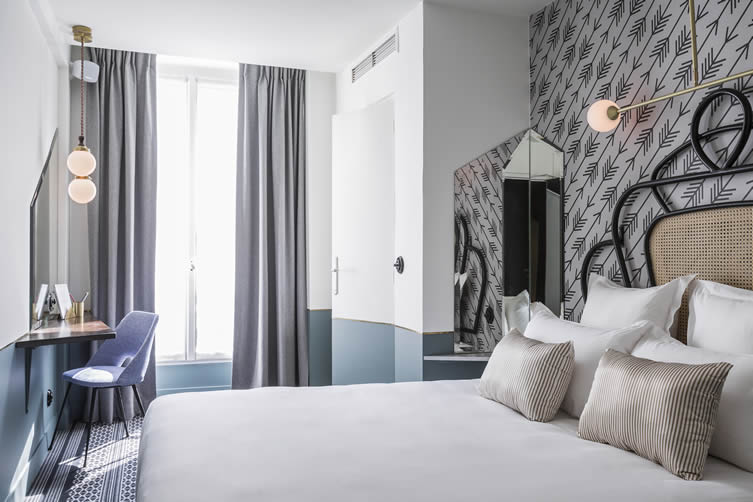 "The idea is to create an atmosphere and not focus on one element," explains acclaimed interior designer Dorothée Meilichzon, who fuses modern design with a classic French approach; her global design agency CHZON having turned their hand to projects such as Paris's Grand Pigalle, Hôtel Bachaumont, and Hotel Panache alongside the Covent Garden outpost of Compagnie des Vins Surnaturels, a wine bar and restaurant that specialises in French wines, cheeses, and charcuterie.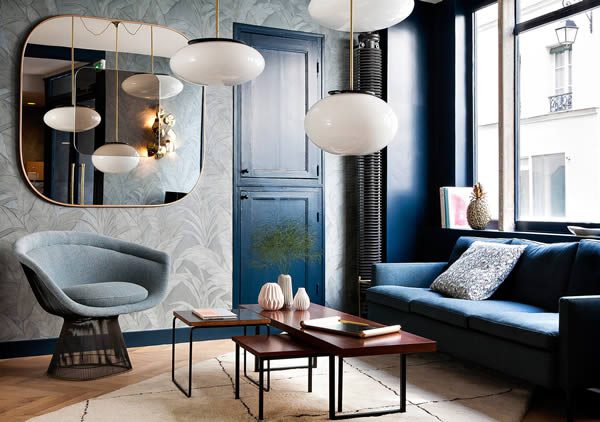 Back in Paris and Pauline d'Hoop and Delphine Sauvaget joined forces on hotel C.O.Q, which—standing for Community of Quality—has seen a relatively standard building transformed into a paradise for fanatics of interior décor; an abundance of tropical plants, bamboo furniture, and deep green walls epitomising the atmospheric quality Meilichzon talks of.
Jean-Louis Deniot is one of design's leading names, his effortlessly chic aesthetic a combination of timeless interiors and modern flair. "The whole idea is anti-decor, to make it look like the owner did it himself—to make it look natural—which is, of course, very French," he says, himself tailoring décor around his clients' expectations, giving them a gentle nudge in the right direction when appropriate to do so. This effortless approach is emblematic of Hotel Henriette, a 32-room hotel on the Left Bank; a home-from-home with inviting lounge area, leafy winter garden, and vintage furniture and fittings.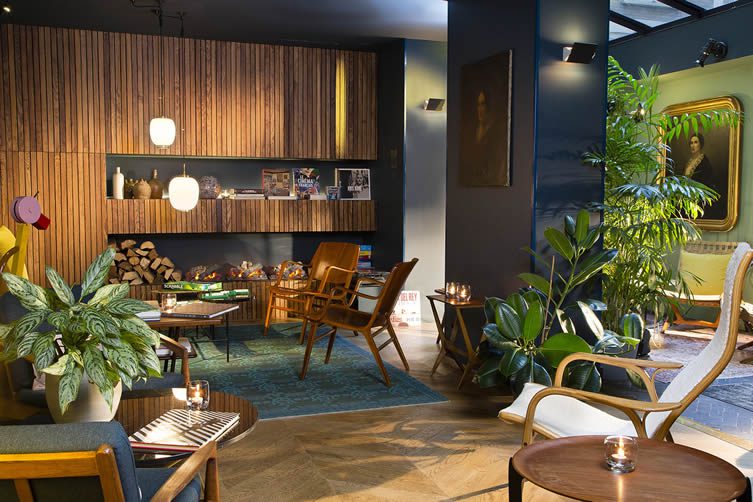 At the same time, it's a stark contrast to the opulence found in Rococo-style influenced properties such as the lavish Maison Souquet and Hôtel Providence—a space that's filled with the kind of over-the-top extravagance that only Paris can get away with—yet all follow Deniot's mantra. It's just a case of who that owner might be.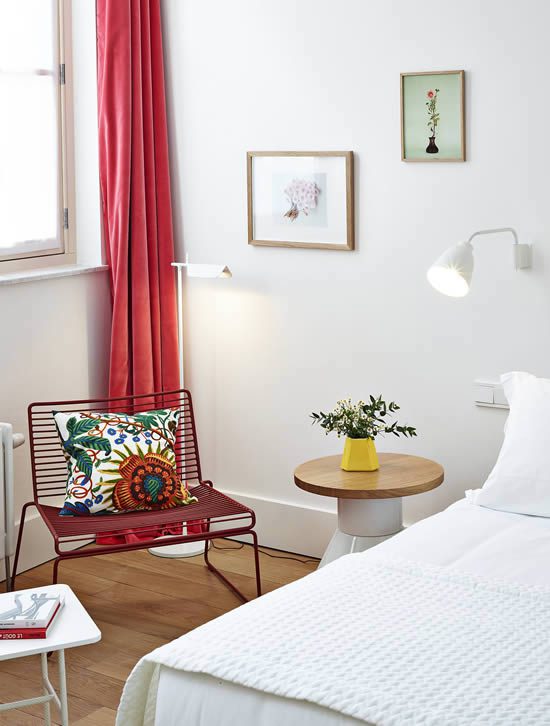 Looking to another Francophonie state, and Belgium—a trilingual country where French is the native language of about 40% of the population—sees the 'effortless style' that Deniot is so passionate about patently obvious at Brussels's Hôtel des Galeries and Leon°16, although through the use of natural materials and a minimalism, a subtle Scandi influence is also apparent.
The Antwerp Six—Ann Demeulemeester, Marina Yee, Dries Van Noten, Dirk Bikkembergs, Dirk Van Saene, and Walter Van Beirendonck—created a storm in 1986 going from unknown graduates from the Royal Academy of Fine Arts in Antwerp to getting their designs stocked at iconic stores like Barneys, Bergdorf, and Liberty of London; placing their names in the history books along the way.
The avant garde style of the young talents shows how fashion can influence interior design, especially apparent in eclectic concept stores such as st. vincents and Graanmarkt 13; a fashion emporium selling wares by emerging designers alongside accessories for body and home. Also in Antwerp, French opulence collides with Dutch design at a former chapel now home to The Jane; a refined restaurant where the interiors are as tasty as the two-Michelin-starred dishes that guests are served.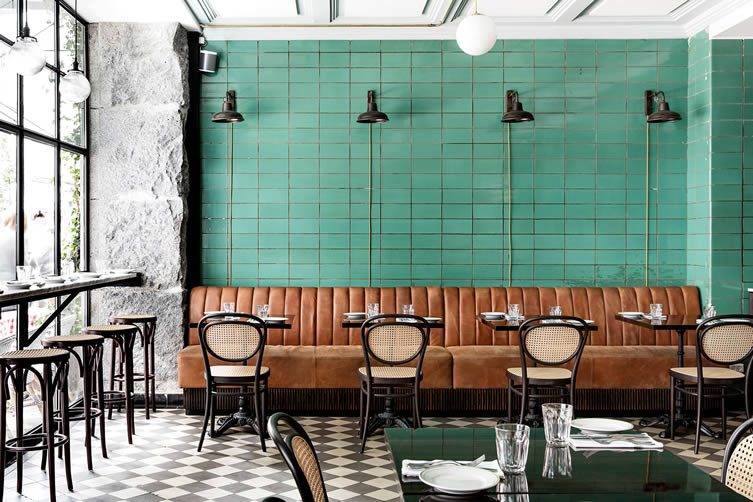 Beaux-Arts architecture was important in France until the end of the 19th century, as well as marking an influence on architecture in North America due to the American students (later prominent architects) based at École des Beaux-Arts where the style was taught. These influences can be seen today in Montreal's Hotel St. Paul, which was designed by Montréal-based Spanish interior designer Ana Borrallo. Other favourites with French elements in Canada (which is officially bilingual) and through the USA (including French speaking Maine, Louisiana, and New England) include Kamehameha Snack-Bar, Drake Devonshire, Soho House Toronto, Captain Fairfield Inn, and The Drifter Hotel and Café Amelie, both located in New Orleans' French Quarter. The effortless essence of French style found throughout, influences from its travels evident—like in language—in its evolution.
Indeed, French style has travelled as far and wide as its language. Although not widely spoken in certain cities or countries, its presence can always be felt—whether on menus as haute cuisine, or in the names of restaurants riding on its cachet. Copenhagen classic bistro, Les Trois Cochons; London Crêperie, MAMIE'S, where Breton and Briton cultures are merged; New York's Greenwich Village homage to southern France, Claudette; and SoHo's Parisian glamour at Le Coucou. French influence, its inimitable style and je ne sais quoi, is inescapable. You might not speak French, but you understand its quintessence. Isn't it about time you put the remaining pieces into place?