It's a couple of years since we featured Antwerp's handsome Graanmarkt 13 store; a fashion emporium set inside a pristine multi-storey town house in the city's affluent theatre district, selling not just wares by emerging designers, but also accessories for body and home.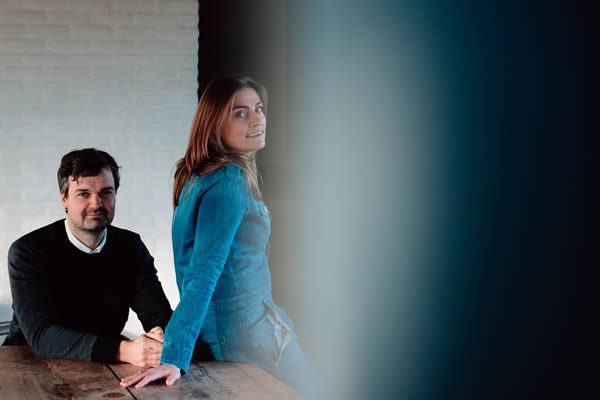 Back in 2014, the opening of their top floor apartment as a city break rental was big news. Husband-and-wife team Tim Van Geloven and Ilse Cornelissens had decided to move out and share their unique space, designed by Belgian architect Vincent Van Duysen, with the world.
During a week in March, I headed to the Belgian port city, repping We Heart for This Is Antwerp's annual creative symposium, D.A.T.E.; 13 creative entrepreneurs from around Europe getting under the skin of the city's cultural heritage. Naturally, Graanmarkt 13 was a necessary stop off — meaning I had the opportunity to sit down with Cornelissens for a chat about the evolution of their concept, design, and inspiration …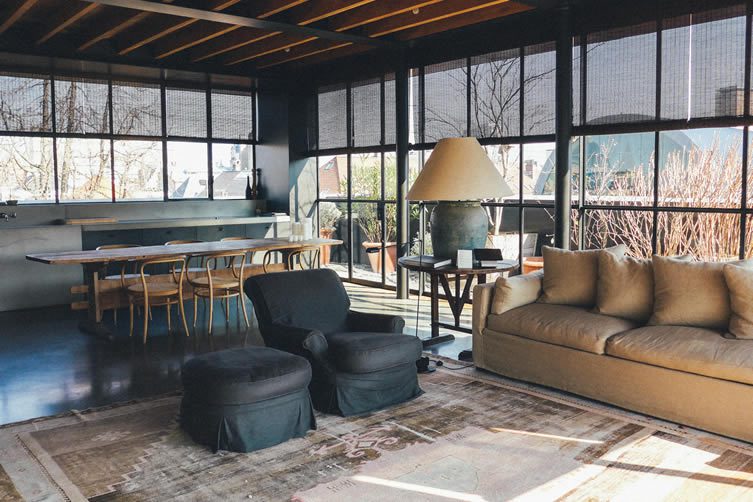 Tell us how you came to pick the space …
Well actually, this square used to be abandoned. When we bought it, most of the buildings were vacant. As soon as we walked past it, though, we knew that it was going the place for us.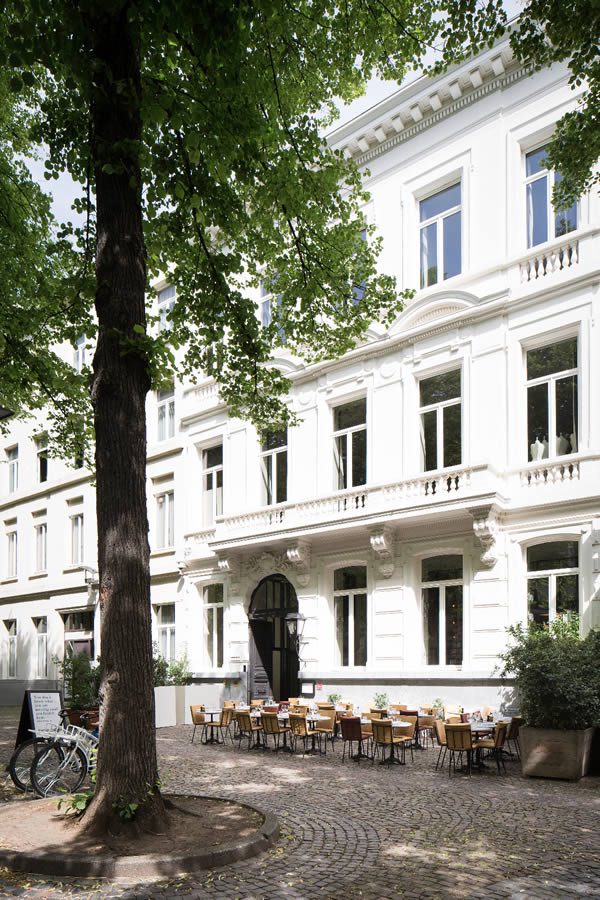 We got to work with the amazing Vincent Van Duysen straight away. Construction was complicated because all the interiors had been taken out; all that was left was the façade, so we had to rebuild it from the inside. It was once a bank, then a Chinese restaurant and then, we think, the Chinese mafia owned it. The number 13 must have also put people off; for ten years no one wanted to touch it … it was a little creepy.
Did you have backgrounds in design and fashion?
I am a lawyer, and my husband is an economist; we had nothing to do with the fashion world really.
Are you guys from Antwerp?
Yes, I was born in Antwerp, and when I was eight I moved to Holland. I lived in Breda for ten years, and then in Amsterdam for a further ten. It was there that my husband and I decided to open a store, but we couldn't do it in Amsterdam. It was hard to find the right building and the prices were way too high, so we thought: why not do it back home in Antwerp?
Here people really like quality in food and clothing, so our idea could work better. It was quite an impulsive decision really; we just packed our bags and left Amsterdam.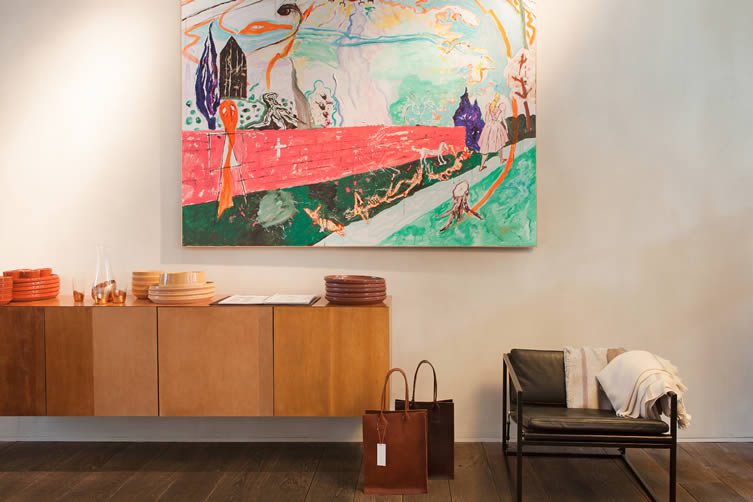 Was what would become GraanMarkt 13 the plan all along?
We really wanted to combine fashion, accessories, and coffee. The initial idea was smaller — we wanted to open a shop with a coffee corner — but in the end, when we found this building, we decided to create a proper restaurant too.
How did you find chef Seppe Nobels?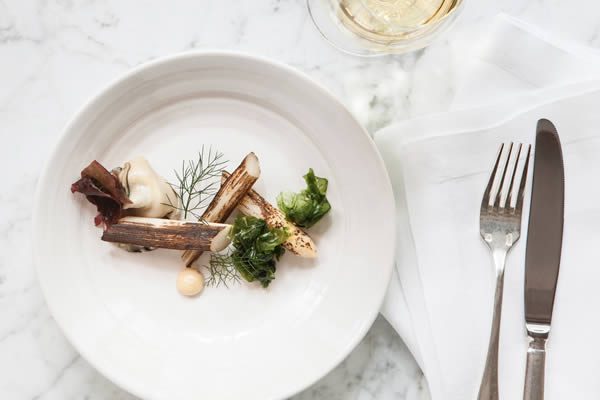 We found Seppe through a friend in Amsterdam. It's really nice because we have evolved together in what we bring to the kitchen. We've been partners in crime since the beginning. Three years ago we changed the concept to only have one daily menu that is vegetable minded. Seppe starts with vegetables, and only adds fish or meat if it is needed. We have our very own rooftop herb garden, too.
Why did you move out of your apartment on the top floor?
We wanted a garden for the kids, but we had also lived above the business for four years and, as such, couldn't switch off. Sometimes the work never stopped, so we decided to make our apartment a part of the concept. It's such a nice space that we couldn't sell it to anyone else, so decided to create The Apartment to share our little secret with people.
So once more, we packed out bags and moved. What I like about The Apartment now is that it is always picture perfect, not messy or lived in.
Who designed The Apartment?
Vincent designed it architecturally, of course, but we found all the pieces like the couch and lamps ourselves. I think if you were to ask Vincent, he would have probably picked the same interiors, though. I learned so much from him during this whole project.
What is it about Antwerp that you love?
What I kind of like about the city is that it's not quite finished yet; it's still a city that is a little off the beaten track. I travel a lot to buy fashion in places like Paris, New York, or London, and those cities are so busy and complete. When I return to Antwerp things are easier, not too expensive, and it's easy going. There is so much yet to happen in Antwerp.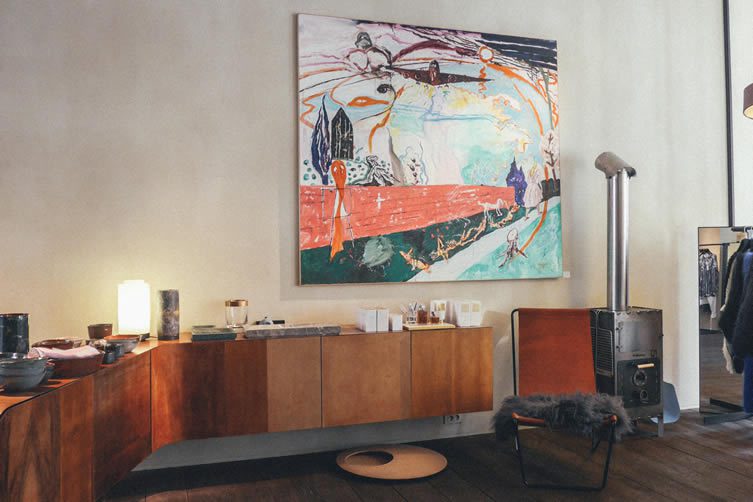 Outside of Antwerp, can you tell us your three favourite places?
Amsterdam, of course. Secondly: Cadzand, it's one hour from here, south of Holland. We have a little house that we go with the family to at weekends. It has a really nice nature reserve, dunes and plenty of wildlife. Last winter we visited Kent for two days, and I really loved it.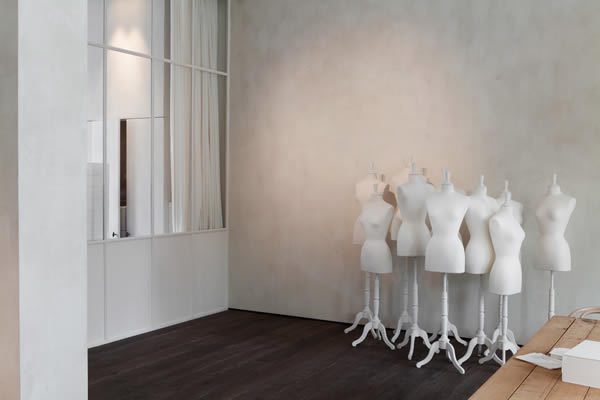 Seppe recommended The Sportsman in Seasalter near Whitstable, and it was really, really good. I love the English countryside. When we have days off, we don't really want to do all that much, so when we do go away we really love finding quiet hidden places.
What's next for Graanmarkt 13?
The gallery isn't really going to function as a gallery anymore. We've moved the shoe shop from around the corner into the space, and we plan on using The Apartment as an event space too. We hope to ask designers to showcase their work up there; we really want to share the space with more people.