MAMIE'S seeks to merge Breton and Briton cultures, and create a dining experience in London's Covent Garden that coalesces tradition and trendsetting. Spanning three floors, the restaurant — which is part crêperie, part cider bar — was inspired by Britain's laid-back haunts, and the scenery and heritage of Brittany.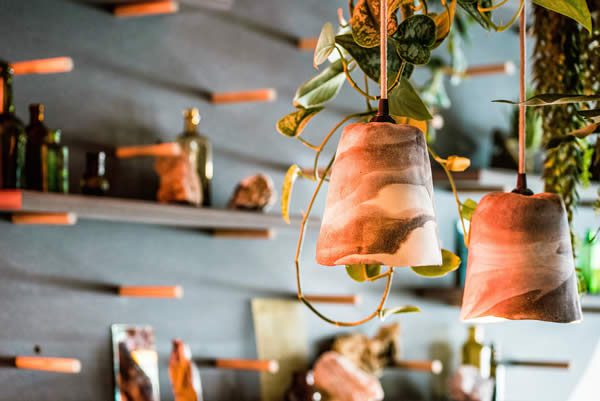 Designers A-nrd Studio worked closely with MAMIE'S owner Aymeric Perois on the interiors, creating a first-of-its-kind space where diners can savour Breton dishes (authentic galettes and crêpes) and the region's tipple of choice; the restaurant's 'Cidrothéque' a bar where over 40 types of ciders are on hand for supping alone, or as an ingredient in swanky cocktails.
A restored Victorian fireplace sets the tone in MAMIE'S main dining area, a relaxed space with Venetian plaster walls and pendants with knotted rope cabling that recalls Brittany's nautical heritage — a link reinforced through burly wood textures of the tables and softly hued seating that evokes the Breton coast in bloom. Greenery runs riot through a ground floor informed by the quaintest of quaint Brit traditions — the British conservatory — and downstairs in the Cidrothéque, deep blue walls and tobacco-coloured seating nods to the gentlemen's clubs that once flourished here in Covent Garden; terrazzo tiles take us back to France, whilst blessing the space with a contemporary edge.
Instantly establishing itself as one of London's best places to get to grips with beer's curt cousin, and already hailed as a crêperie of some regard, MAMIE'S is an Anglo-French beauty bringing our nations closer in times of division. Brilliant.