Europe is in the midst of a revival for all things opulent, with terms like Baroque and Renaissance dominating headlines in the fashion press. And nowhere is this nostalgic opulence more keenly felt than in the continent's most resplendent hotels, whose elegant rooms are being transformed with all the pomp and grandeur of yesteryear.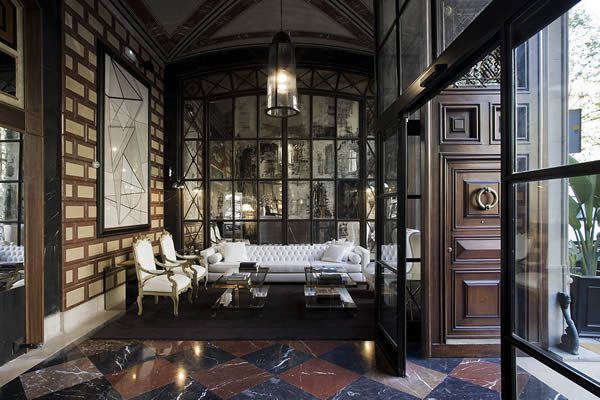 Nowhere more fitting than to embrace the resurrection of regality than in hotels, and especially Parisian hotels. The French capital still retains its reputation for grandeur, and sometimes its seems as if the city can get away with an OTT flamboyance like no other — such is its heritage for luxuriance and splendour. The gleaming carriages of the Venice Simplon-Orient-Express shine resplendently in Gare de L'est; there are luxury river cruises on the Seine; its finest restaurants are finer than ever; and its famed theatres are doing roaring trade … there's a feeling the city will always be able to resist the march of time.
Yet leaning towards the ritziness of times gone by is a trend that does not begin and end solely in the French capital, from Istanbul to New York, Barcelona to London, hoteliers are reminding themselves that travel is escapism; and that the maximalism of opulence is the most escapist of aesthetics — its detachment from contemporary realities a way to create an experience that is unfamiliar and rewarding. Opulence is not chintz, more a dedication to theatrical extravagance, a dedication to luxury and grandiosity … it can be subtle, it can be unbridled and outrageous, but one thing's for sure: it can never, ever be minimalist.
We've brought together 12 of our favourite international boltholes who are embracing the new opulence — iconic buildings, wanton designers, an awful lot of wood-panelling, and lashing of ritz without the fustiness. Dance among the decadence …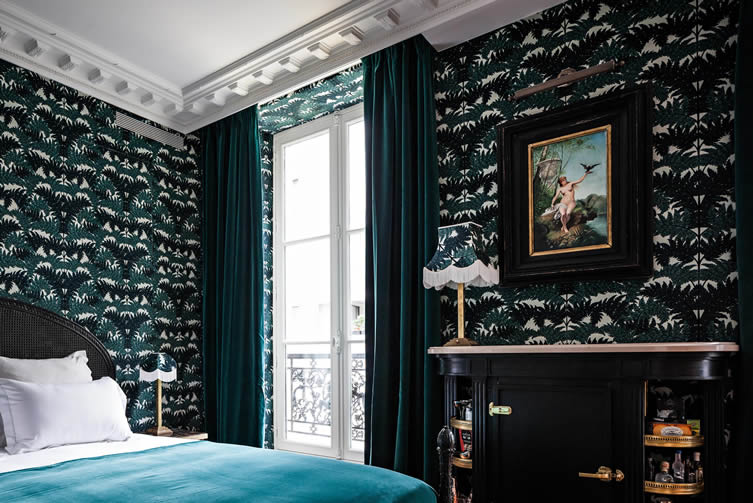 Hôtel Providence, Paris
Hôtel Providence's building — located on a traditional Parisian cobbled street — dates back to 1854, and can be found amid theatres and surrounded by pretty café terraces; dealing in all that refined opulence and over-the-top extravagance that only Paris can get away with — everything meticulously thought through: made-to-measure design pieces, antique shop treasures, House of Hackney wallpaper, and in-room cocktail bars.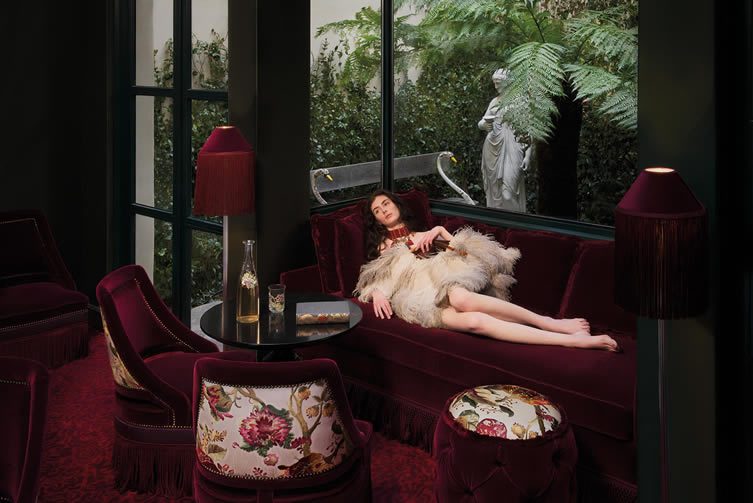 Maison Souquet, Paris
A pair of red lamps on the façade of an understated property hint at the good times once had inside (the Maison Souquet's former life was as one of the pleasure houses in the Pigalle district that were more than brothels by another name, with their lavish interiors and the best of everything money could buy), but it's not until one steps through the discreet door that the world of sensuous pleasure fully reveals itself.
Jacques Garcia has pulled out all the stops on the interior, from the extravagantly decorative lobby to the velveteen splendour of the champagne lounge, and up to the 20 sumptuous rooms and suites; it's a different world from another time at the hotel that defines the new opulence movement.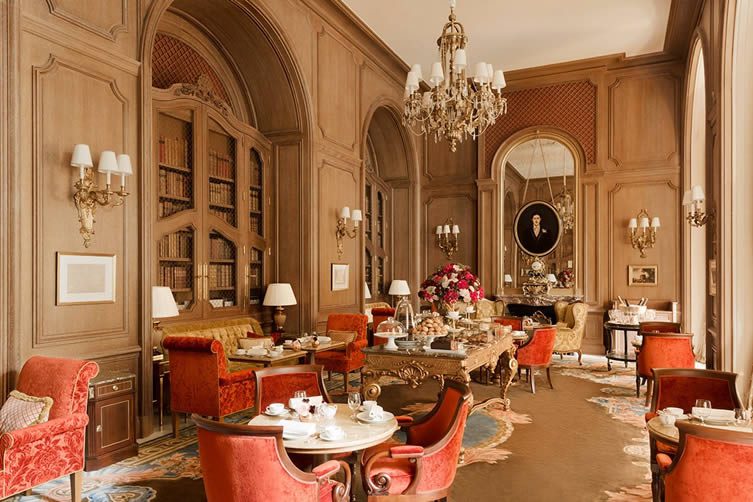 Ritz Paris
Closing its doors in 2012 after it had failed to achieve 'Palace' status (a French hotel honour currently held by eight Parisian hotels), the grand dame of luxury is back after a turbulent four years; a fire raging through the top floor just weeks before it was due to reopen after a €140 million renovation. Ernest Hemingway, F. Scott Fitzgerald, Cole Porter, and Coco Chanel (who died in her suite, 34 years after moving in) are among those who have extolled Ritz Paris during its 118 year history, and very little of its grandeur has changed — the renovation seeking to retain its original opulence rather than deliver sweeping changes.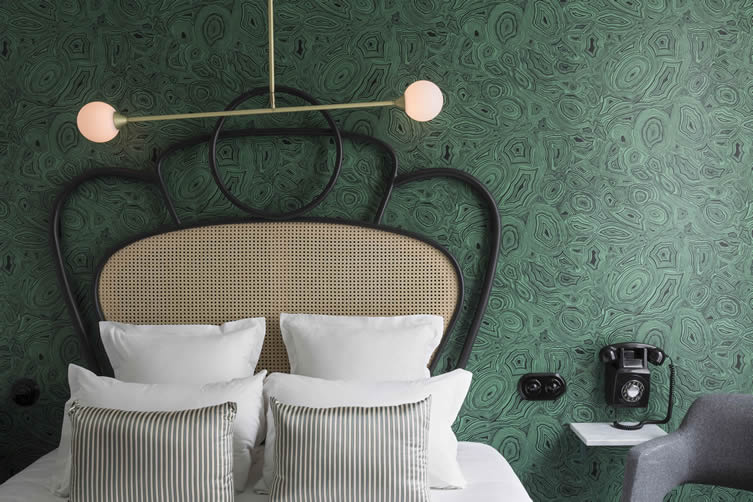 Hotel Panache, Paris
Panache, has it got it? In abundance. Dorothée Meilichzon's touch for bringing yesteryear bang up to date is evident — the designer's fusion of contemporary and classic is a rare and beautiful thing; those early-1990s influences marched into the 21st century with plenty of the requisite flamboyance and zest. 40 bedrooms across seven floors occupy the 19th century property that was formerly Opéra-Madrid, a flagship for a district that drips all that naughty Parisian nightlife; nudes, feathers, and cabaret dancers.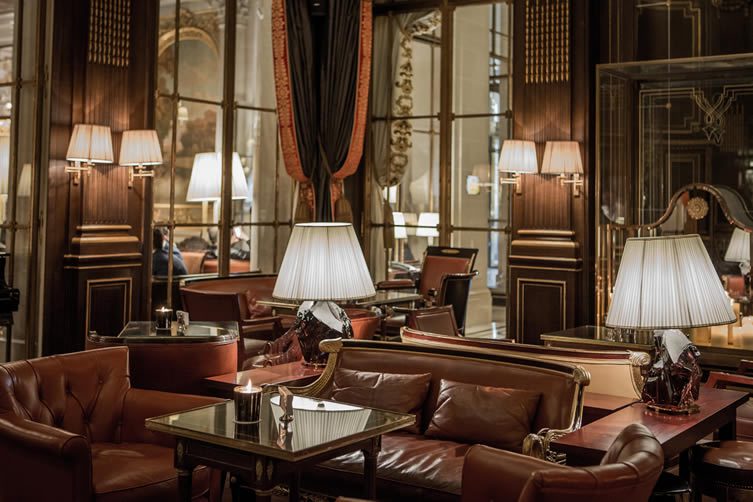 Le Meurice, Paris
June of this year saw another Paris icon ringing in the changes, Le Meurice introducing what they called a 'subtle redesign' of some of its public spaces. There's nothing at all subtle about the Versailles-inspired interior of Alain Ducasse's restaurant, but Philippe Starck's contemporary interventions give old world grandeur an interesting update. This is haute luxury for 2016. (Another noted hotel from the Dorchester Collection, Rome's Hotel Eden, is also undergoing a facelift, expect the bandages to come off next spring.)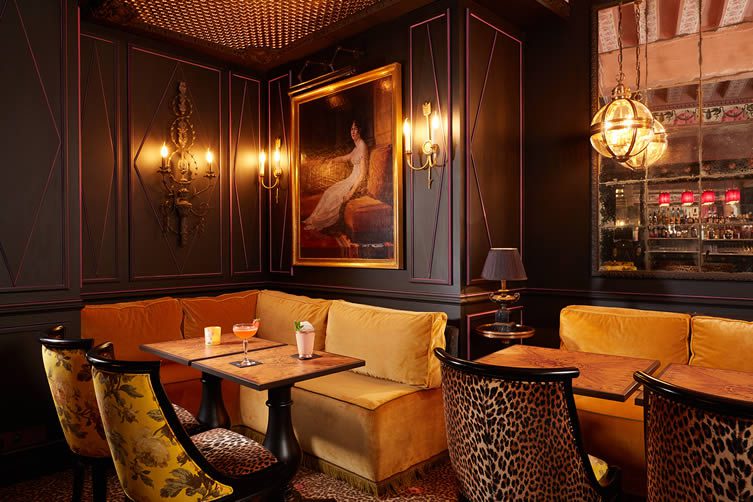 Hôtel de JoBo, Paris
Another Parisian hotel giving grandeur the 21st century update, Hôtel de JoBo celebrates the woman who was born Marie Josèphe Rose Tascher de la Pagerie, renamed Joséphine by her lover and soon to be second husband, a certain Napoleon Bonaparte. The hotel claim that she would have been branded JoBo by today's social media generation, such was her considerable celebrity, and that's where it gets its name.
Located in the stylish Marais, renowned interior opulence fanatic Bambi Sloan was drafted in to give it the contemporary boudoir feel; subtlety is not in the Sloan vocabulary.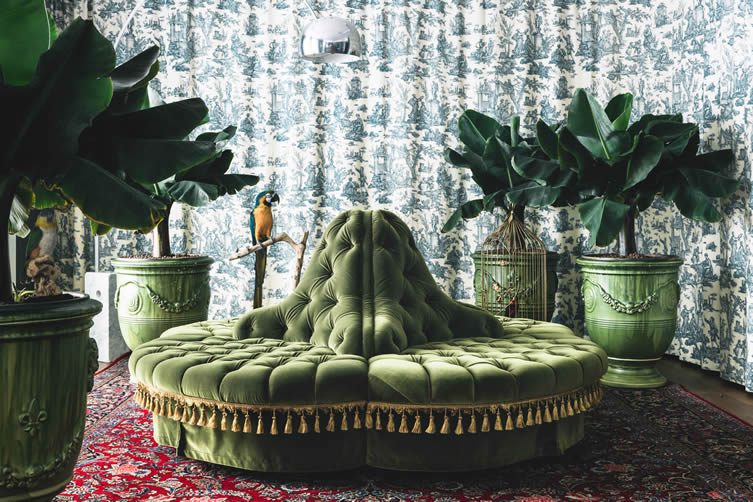 Grand Ferdinand, Vienna
The Grand Suite at the lavishly renovated Grand Ferdinand is the grandest feat in a hotel where grandness is a critical constituent. There are few more sumptuous European cities than Vienna, and the hotel helmed by top hotelier Florian Weitzer raises the stakes even higher than usual; the Ferdinand a place where the glamour of times gone by (guests can enjoy a tour of the city in a vintage Jaguar) is distilled for the contemporary traveller — ritzy without the fustiness.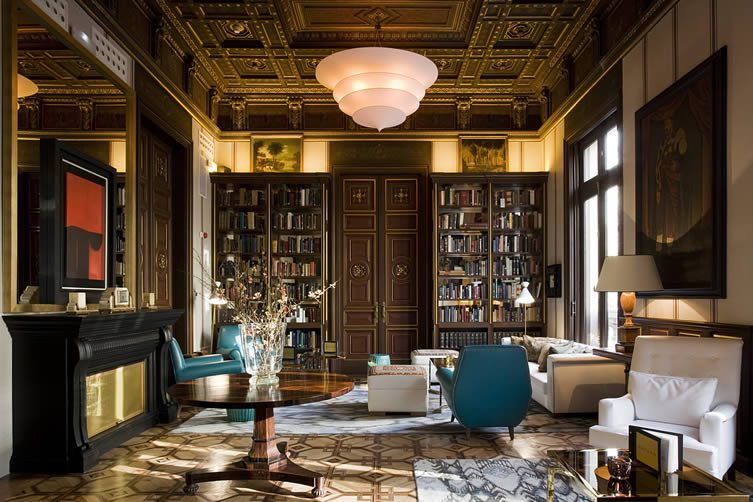 Cotton House Hotel, Barcelona
The foundations of Barcelona's Cotton House Hotel were laid in the late 1800s when the building was constructed on Gran Via as the lavish headquarters of the city's Association of Cotton Manufacturers, and Lázaro Rosa-Violán was called upon to give its luxuriant interior a new lease of life when Marriott decided to add it to their Autograph Collection last year; the Barcelona-based designer renowned for his faithfulness to a regal aesthetic.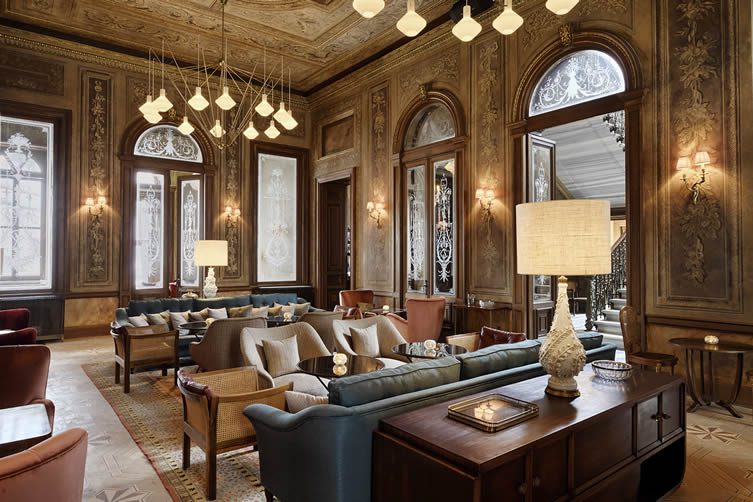 Soho House Istanbul
Built by a Genoese shipbuilder in 1873, the Corpi Building became the US Embassy in 1906 and thereafter the US Consulate. Restoration work on original frescoes, Carrara marble flooring and rosewood doors have helped bring the swank back in style, and it now makes up one of a series of buildings occupied by Soho House Istanbul; the global chain of members' clubs, hotels, and restaurants' grandest addition to date.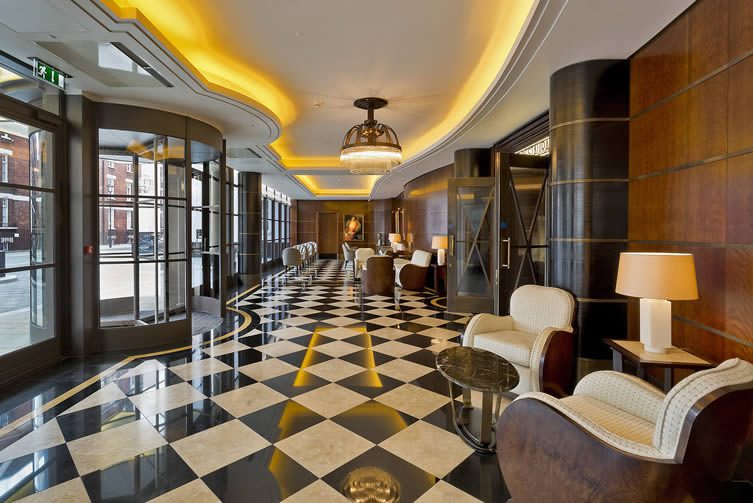 The Beaumont Hotel, London
In the heart of the exclusive London neighbourhood of Mayfair, and occupying a fine Art Deco building originally built in 1927, The Beaumont Hotel is defined by its headline resident, Anthony Gormley's inhabitable sculpture ROOM. Aside from one of the world's most singular suites, though, the Beaumont is a riot of early 1900s maximalism, with wood-panelling, patterned carpets, period furniture, and general swankiness.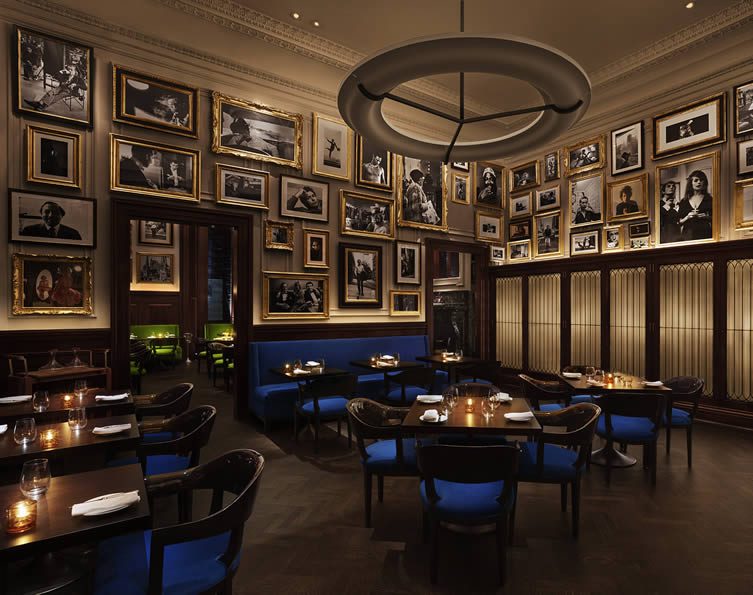 New York Edition
Ian Shrager's stardust has been giving the hotel industry some of his much-missed style since the London Edition opened in 2013; New York the latest city to benefit from the 1980s hotelier's contemporary vision of the grand statements of the past. Capturing the right combination of glamour and restraint, the New York Edition — just over the road from Madison Square Park — opening last year in a much-loved part of the Manhattan skyline; known locally as The Clocktower, the Gothic building opened in 1909 and was modelled on the Campanile in Venice.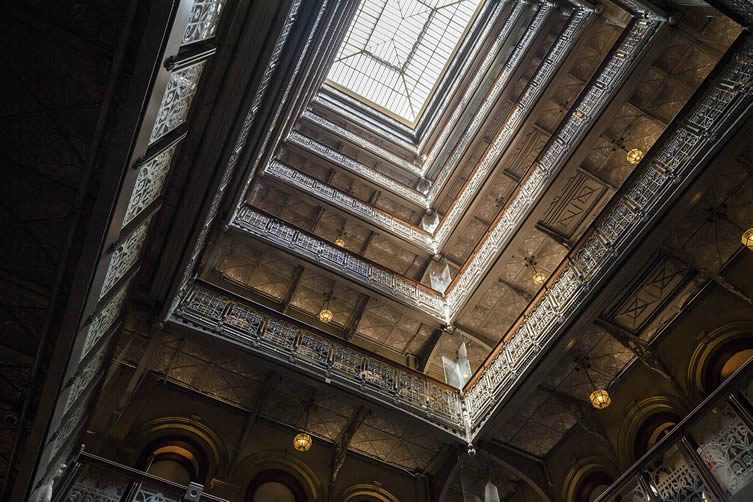 The Beekman, New York
Located at 5 Beekman Street, The Beekman's façade has been an official New York City landmark since 1998 — the building itself, Temple Court, was one of Manhattan's first skyscrapers built in 1883, and a long-abandoned favourite for the city's urban explorers. Thompson Hotels have given the icon a new lease of life; riffing on its glamorous heritage and giving NYC a new notable landmark in its own right.