Restaurateur Stephen Starr, whose vast portfolio includes Philadelphia's Fette Sau and The Clocktower at The New York EDITION, has teamed up with American chef Daniel Rose (who cut his teeth at the three Michelin-star Bruneau in Brussels, before opening his first restaurant in Paris in 2006) on a glitzy new affair in Lower Manhattan.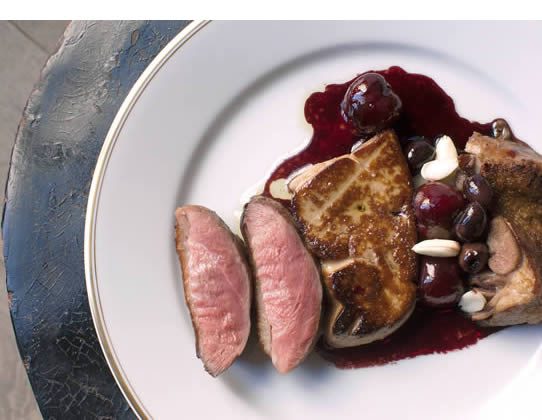 Le Coucou, located on SoHo's Lafayette Street, pays tribute to classic French techniques and dishes; whilst showing off Rose's distinctive style. With interiors by New York-based design gurus Roman and Williams, diners can expect to gorge on a selection of hors d'oeuvres, entrées and desserts in surroundings that rival their sophistication; the revered former Hollywood set designers having put together a show-stopping interior that pairs the purity of Rose's cooking.
The dining room (which is open for breakfast, lunch and dinner) features triple-hung glass windows that serve to form a secondary façade; pewtered-steel chandeliers; exposed concrete and whitewashed brick embracing blue-grey mohair banquettes; and Thonet armchairs, circa 1925, that have been reinterpreted and covered in earthy olive green velvet upholstery. Stained white oak tables adorned with highly appropriate linen tablecloths complete air of bygone glamour.
Le Coucou's wine list — curated by Aaron Thorp, formerly of The Standard — boasts approximately 600 bottles, the majority from France, and seals a very real deal in the heart of SoHo; lavish doesn't do Starr's latest venture justice. Magnifique.