The story of Leon°16 begins as many great stories do: with a hero. Leon Alfons Ernest de Witte was a lieutenant-general in the Belgian army during WWI; and contributed to a great victory in the battle of Haelen. Such acts lead to commemoration, and thus Leon°16 stands on De Witte de Haelen street in the heart of Brussels.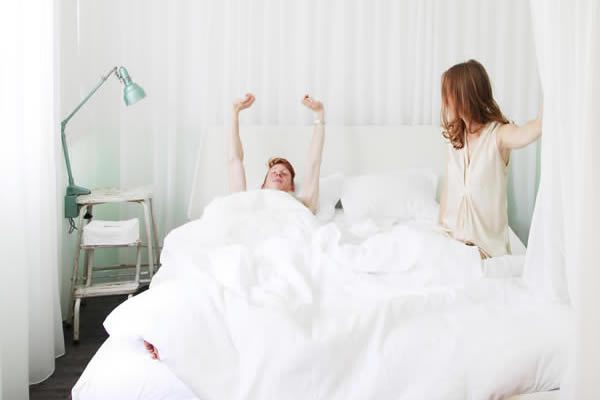 The surnames of our hero's parents — which translate to 'the garden' and 'the white' respectively — have influenced the interiors of the two, apartment-style suites that make up this singular bed and breakfast. Tones of light mint green pepper an otherwise minimalist, yet warm, white space.
Simplicity and authenticity are the two key principles that inform the interiors; exposed brick walls, hardwood floors and industrial style lamps softened by faux fur rugs and sheer curtains that separate spaces. A home from home feel is cemented by Leon°16's delightful hosts, Karel and Annelies, who have sought to create a more personal accommodation experience.
The star of the show is the garden which floods the suites with natural light, and is also brought inside with collections of plants filling the rooms. The harmony between the garden and suite makes Leon°16 a calming refuge from the hustle and bustle of Belgium's cultured capital.