Happy accidents. Throughout history, right royal cock-ups have written an inadvertently positive epilogue for their serendipitous instigators: Penicillin; fireworks; x-rays; microwave ovens; chocolate-bloody-chip cookies — the lot of them, united in gaffes, calamity, blunders and epic-fails. Often those things resulting from error go on to hold greater significance than those that emanate from days, months, years spent labouring over trial and error.
Ever wonder why racing drivers shower themselves with champagne on the podium? Fail. A ruddy great fail. See, the famous sparkling wine was something to be savoured by winners — a reward for their hard work, artistry, endeavour. Then Swiss driver Jo Siffert won the 1966 Le Mans and everything changed.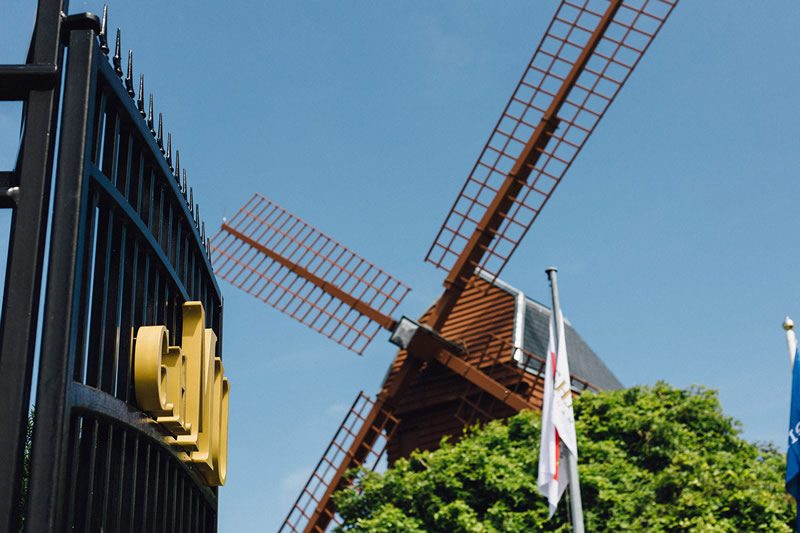 To know more about the history of this celebration; of the famous Jeroboam; of tradition and passion, you must begin in the north-east of France. The vineyards of Reims, the Champagne-Ardenne region and Verzenay — the home of Mumm, the brand that has showered Formula One®'s modern greats over the course of the last 14 years. It is here that Maison Mumm bought its first plots in 1840, where almost 400 acres of Grand Crus reside amongst a total of 539 acres. The view is postcard perfect, grape vines as far as the eye can see. Mumm's acreage is staggering, but to put into perspective the amount of grapes used in one of the world's most drank champagnes: their plots only meet 25% of what is needed for production, the remainder coming via independent growers — neighbours with long-lasting relationships.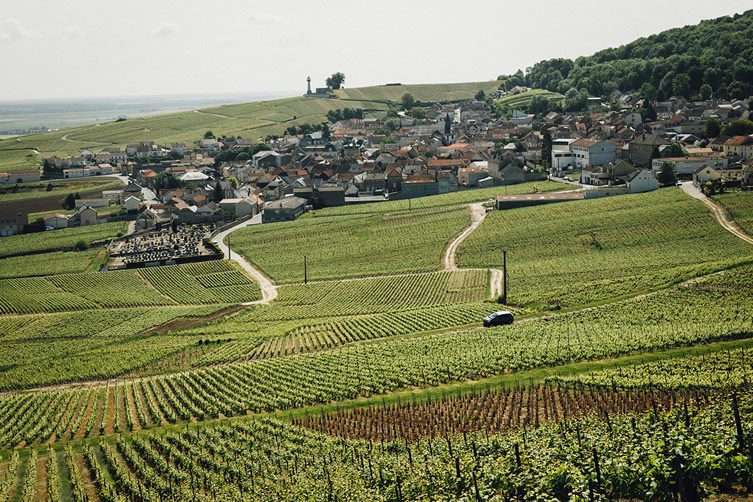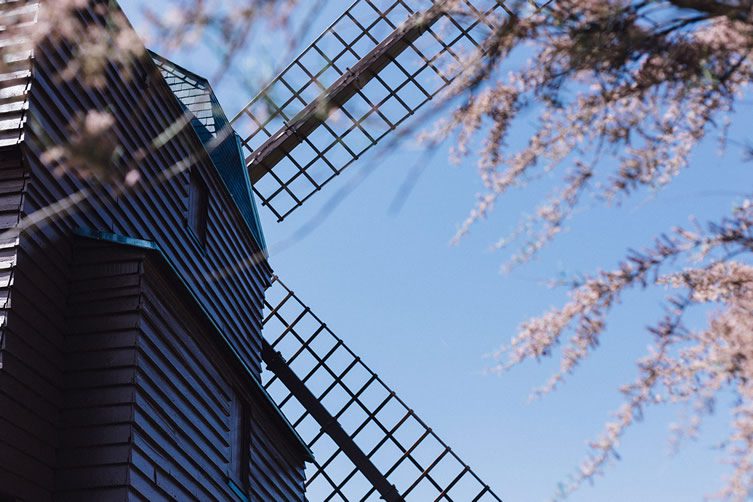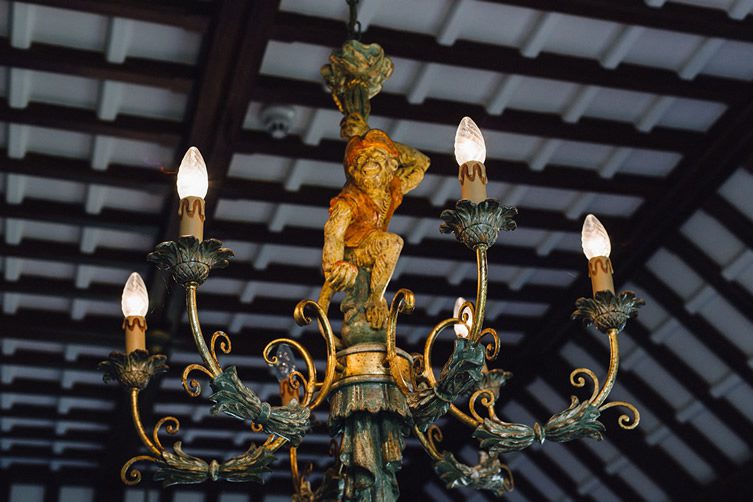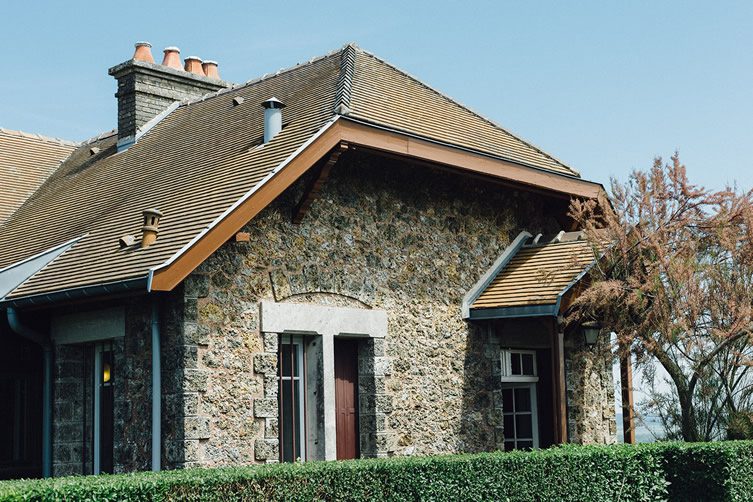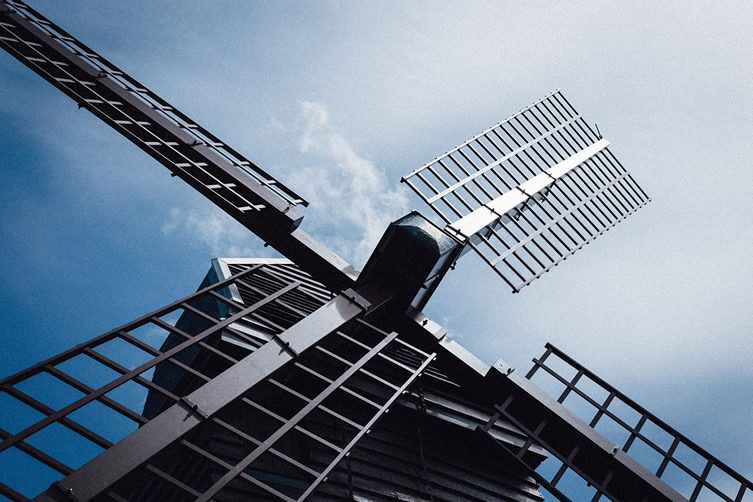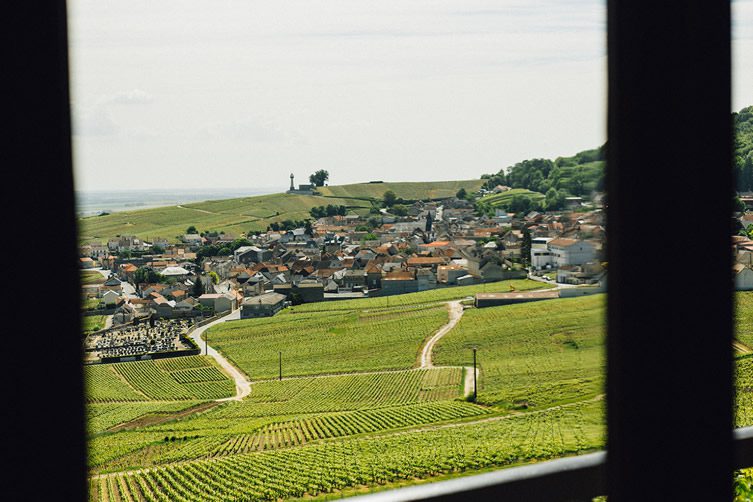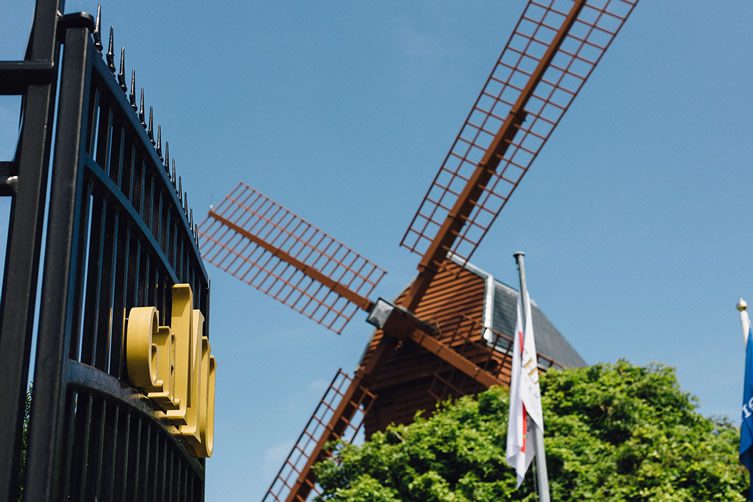 The silence is deafening out here, Mumm's Moulin de Verzenay mill, this historic property with poetic views. The stillness only pierced by the muffled popping of champagne corks. Here the ceremonial pop is refined, tinged with grace, but still capable of stirring that emotion of celebration. It's pre-lunch, but I've been awake since 4.30am, and that counts for something. I accept a flute. The crisp fizz evokes a partial continuation of that famous pop — a kind of perpetual celebration. Champagne the drink and champagne the experience inseparable bedfellows. Try as hard as you may (and over this course of this weekend, so help me God, I try), you can't shake off that special birthday; the wedding; the big win. There's much for big dreamers in a sip of the sparkling French wonder.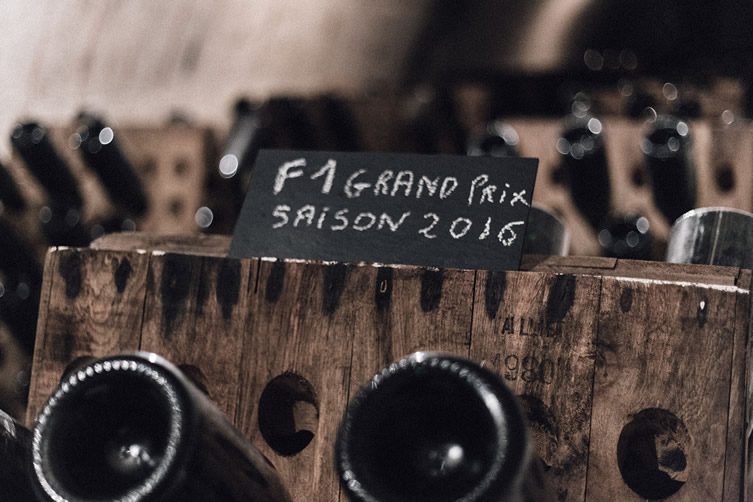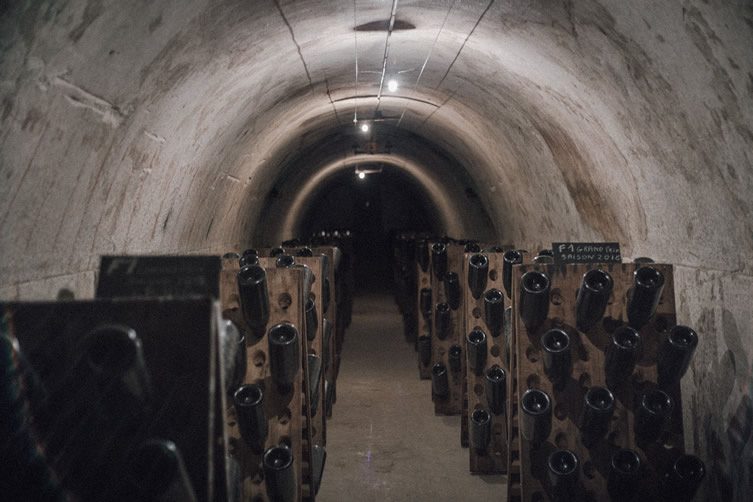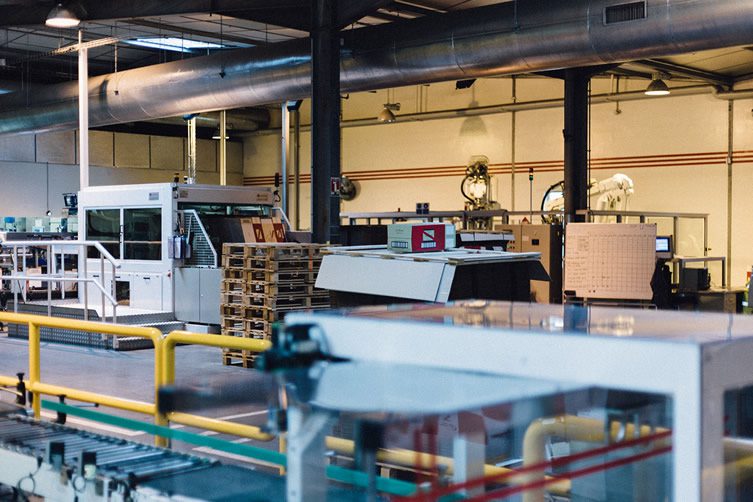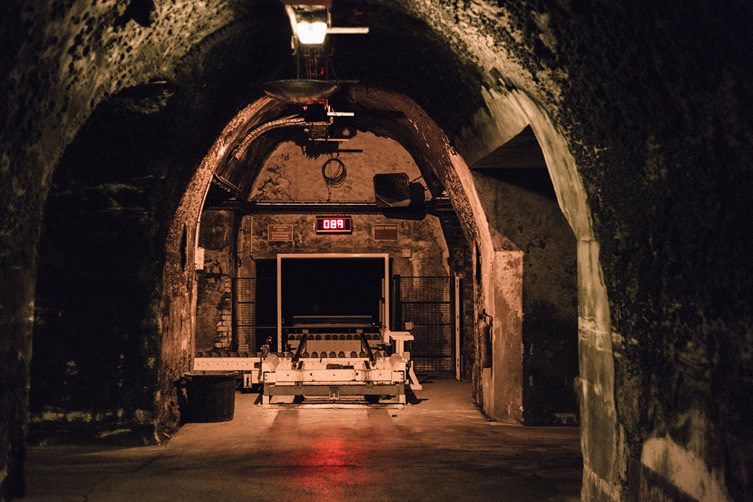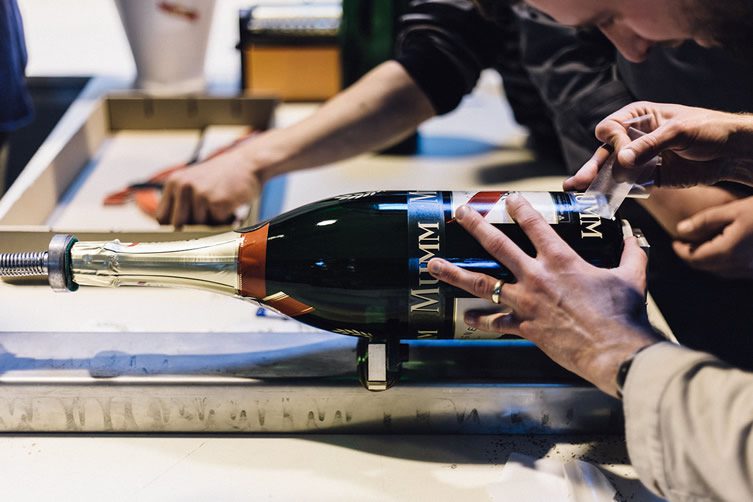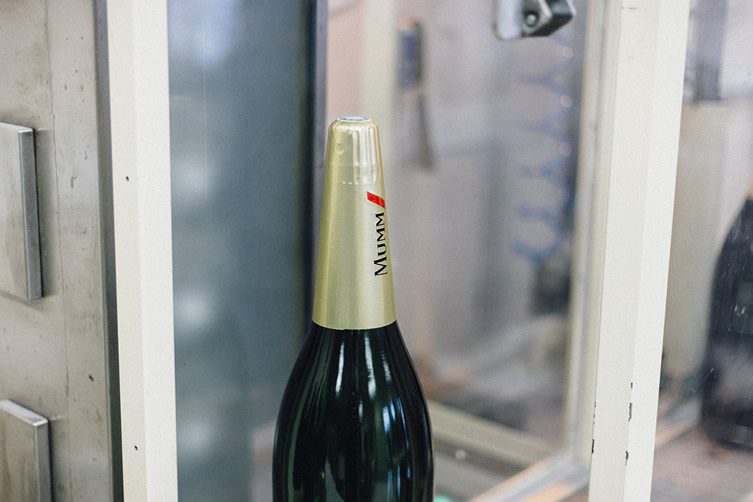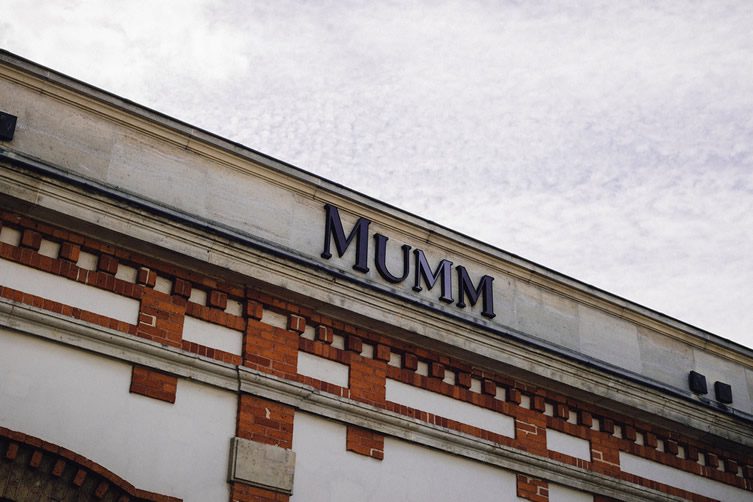 Nearby, the very bottles that will be popped on podiums in the 2016 Grand Prix season lie in wait, afforded their own special aisle in Mumm's expansive cellars deep beneath Reims. The Jeroboam is three litres of the famed Cordon Rouge, the F1 Jeroboam is three litres of Cordon Rouge with bells on — just over the road, the very bottles that will find their way into the hands of Hamilton, Rosberg, Vettel et al. are hand-labelled with laurels and the sort of auxiliary paraphernalia one expects from such prestige. The journey from vineyard to winners' podium is a considered one, steeped in occasion at every stage.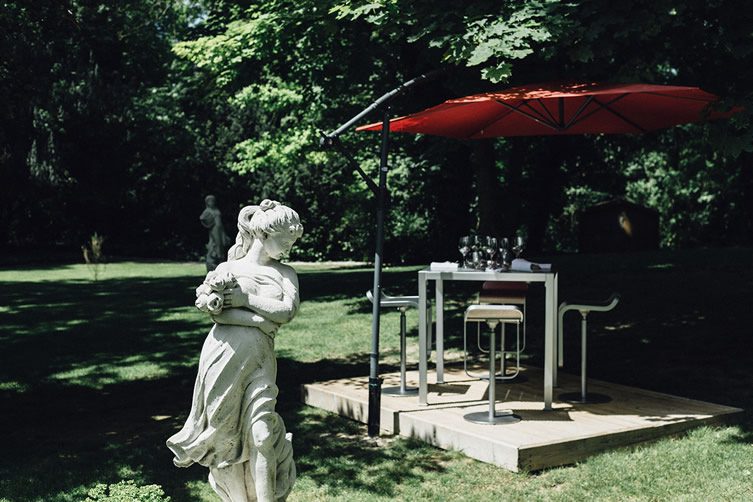 We give way to a celebration of our own, dining picnic-style in the garden of three Michelin-starred L'Assiette Champenoise. It's the first time chef Arnaud Lallement has afforded such a privilege — langoustines; caviar; lobster; crab; lamb; quail and plenty more. It's an indulgence, an aside from the story of Verzenay-to-winner, but a reminder that at each corner turned, each chicane navigated, there is ceremony and drama. It stands us in good stead for a trip from northern France to its very south, though. We fly out of Paris to Nice, destination Grand-Hôtel du Cap-Ferrat — an opulent five-star cradle of luxuriance just outside Monaco: the spiritual home of F1 and its history of honouring winners; the most iconic of tracks; the wealth and the glamour, and all that brings. This is it, the pinnacle, the zenith that all drivers aspire to. This is the Monaco Grand Prix, in all of its unashamed glory. Yachts, superstars, speedboats, me? Somebody must have made a mistake.
Indeed someone had made a brilliant blunder on that day in June, 1966. Jo Siffert would spray instead of sip his celebratory champagne upon winning that year's Le Mans. You see, champagne is largely a mistake in itself: the Champenois were doing their utmost to imitate the successes of their neighbours in Burgundy, but the Champagne region's own conditions made it difficult to replicate their immense red wines. Acidity, sugar levels and whatnot (this isn't a lesson in the art of viticulture) meant for lighter bodied wines than their compatriots a little further south, but the most worrying factor was that cold winters brought the process of fermentation to a temporary standstill. The result? Gasses trapped inside the bottle.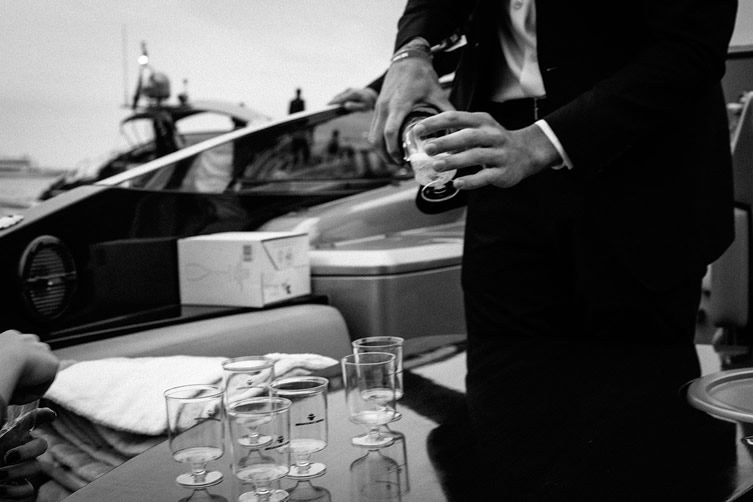 For hundreds of years, fools did their best to rid their wine of this natural phenomenon — and it was those crazy folk over in Britain that developed somewhat of a taste for the bubbly stuff, consuming vast quantities of the bottles that hadn't exploded. Bonkers. To cut a long story short, by the time Mumm rocked up in 1840, the champagne industry was booming — but the volatility of the wine made from the vineyards of Champagne-Ardenne is important to this tale. Some profound dunce had left Siffert's prize out in the sun and, when his cork popped prematurely thanks to scientific marvel, the driver's unexpected showering of the crowd before him was an unmitigated triumph. I guess nobody got fired that day after all.
And so, fast forward almost 50 years and champagne remains as entwined as ever in the marking of a major win. We watch the Grand Prix from Mumm's own yacht, each sip of their nectar subconsciously drilling in the notion of celebration. Of course not all mistakes are good, and not all accidents happy: the race taking a dramatic twist as teenager Max Verstappen clips French-Swiss driver Romain Grosjean. The accident is an unhappy one — especially for Brit Lewis Hamilton who, having led by a country mile, makes a mistake that doesn't come good, taking a pit stop that costs him the race.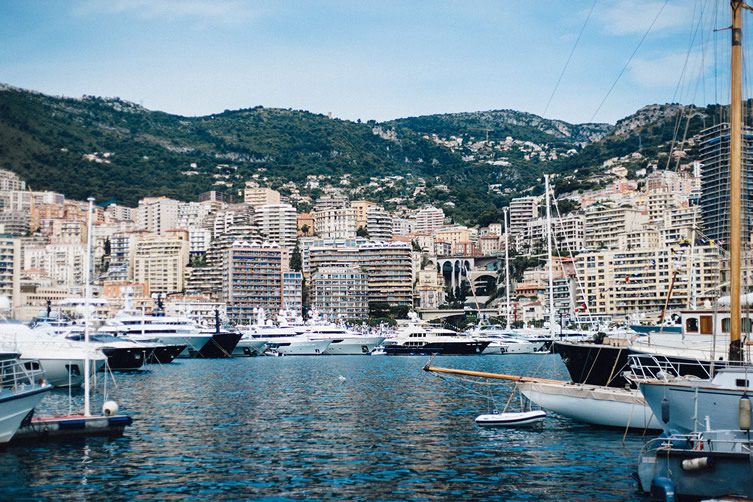 Teammate Nico Rosberg takes the honours, showering his Mercedes team with a Jeroboam that began life on those rolling hills. I can't help but think back to Moulin de Verzenay and all of its calm as the drivers make their victory lap. Victory always has humble beginnings. Rosberg's first days in a go-kart, French teens flocking to Champagne-Ardenne during its annual grape harvest. The modest grapes that are imbibed with occasion at every twist and turn they take before arriving in the clutch of today's, tomorrow's, next year's winners. The explosive nature of the liquid in Siffert's bottle; the happy accidents; the narrative; the success. Raise a glass to the journey.