From creative hub to collaborations, lunching to afterwork boozing, revelry and everything in between, new Hoxton multi-arts bar and club, Colours, is set to shake-up the East London scene with an explosion of colour and culture on Hoxton Square.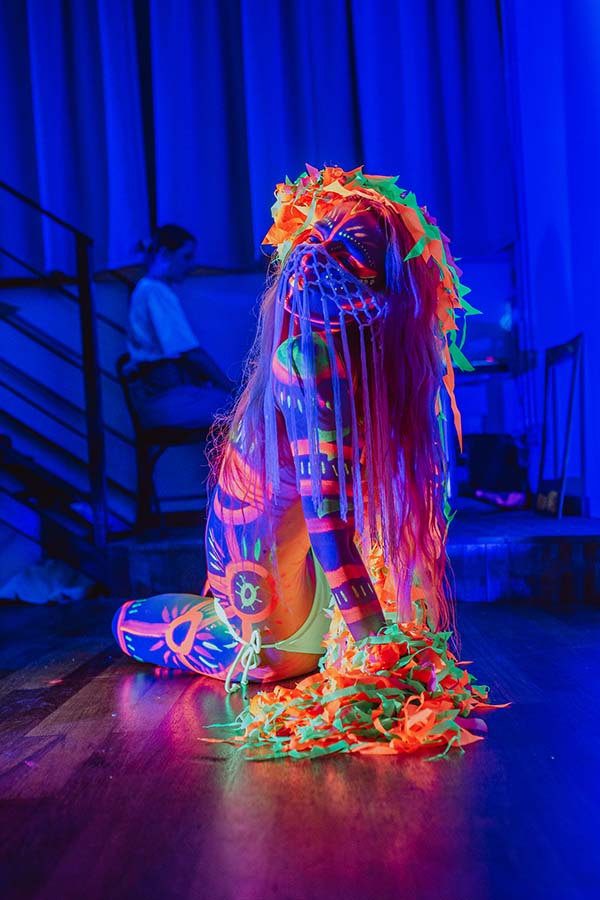 With capacity for 300, the space—from the beloved team behind Queen of Hoxton, The Book Club and Patterns in Brighton—will be host to an outstanding line up of gigs and club nights in collaboration with Village Underground and EartH alongside a programming of cutting-edge cultural events within the venue's SuperCulture room; including 'after school' clubs, hip hop yoga and 'Neon Naked Life Drawing'. Serving as an incubator for invited local artists throughout the day, come evening this hub transforms into a place for collaborators to host meetings, rehearsals and record podcasts. And all for free.
Hailed as 'the most colourful bar in London', the interior of Colours was designed by the team who fitted out the brilliant Mare Street Market, and features an exhibition by Fred Butler, the designer behind Gaga's famed 'Fred Head' hat used in the singer's video for Telephone, and a light installation from Burning Man lighting sculptor Christopher Shardt; the one-of-a-kind installation providing party goers with an entrancing view of patterns and colour during club nights and performances.
Food comes courtesy of The Orange Buffalo, who haven taken residency in the kitchen to rustle up their award-winning wings, chicken sandwiches and plant-based burgers for revellers. With good food, good times, and great nightlife all guaranteed, Shoreditch's latest cultural space is all set to bring colour to the lives of many.