If pop-ups, natural wine and good times are your thing (and frankly, if they're not, there's something wrong with you), Rondo La Cave is going to be your new favourite London hang-out. The new wine bar is situated beneath The Hoxton, Holborn, and serves up low intervention wines from small independent suppliers whilst also collaborating with some of London's most exciting emerging chefs.
First up at the basement bar is Cantina Valentina, with chef Adam Rawson bringing Peruvian flavours to La Cave. Expect plates such as grilled duck magret with chirimoya membrio and crab bisque with fried soft shell and oca roots. They're the perfect accompaniment to a glass of natural white, red or orange.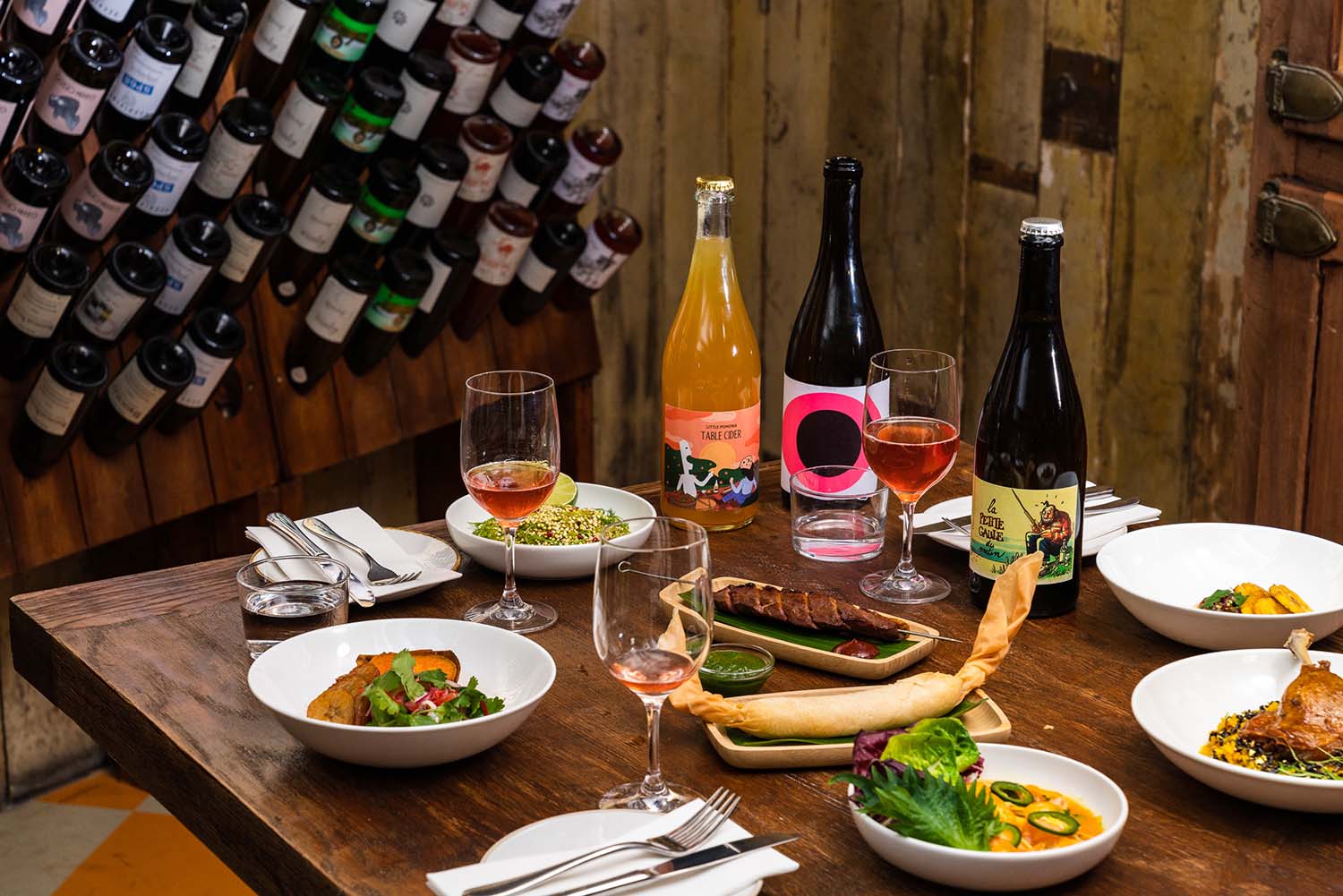 Billed as the 'naughty little sister' of Hox Holborn's restaurant upstairs, Rondo La Cave is a venue where, despite your best intentions to pop in for one, you'll end up staying the night. Especially during these long, dark and cold autumnal nights. So, round up your friends, arrive hungry and buckle up for the ride.
With low lighting and plenty of cosy wood, interiors are minimal but warm. Cool but inviting, they're perfectly suited to the next food pop-up: Four Corners with Detroit-style square pizza and menu from 'Pizza Czar'.
An incubator for foodie concepts and exciting wines, Rondo La Cave is your new favourite den of iniquity. Come on down.