Housed between Broadway Market and Netil House, close to both Bethnal Green tube and London Fields station and set over 10,000 sq ft, Mare Street Market is home to a selection of East London's celebrated artisans and producers, a place to eat, drink, socialise, and celebrate the good life.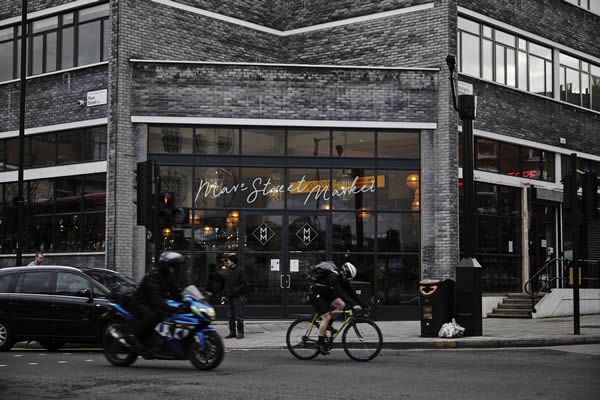 Founded by Hackney resident Marc Francis-Baum, its offerings conceived alongside partner and creative director Gizzi Erskine, Mare Street Market represents the pioneering spirit and cutting-edge culture of its surrounding neighbourhood—whilst lauding some of fellow local Erskine's favourite local producers, from artisan coffee shops to florists and chefs, all gathered under the same stylish roof.
"As a Hackney resident," begins celebrated chef Erskine, "I've invested many years in forging relationships with some of the best producers in Hackney, and it's terrific to finally be able to host all of the talent under one roof. Marc and I have the same creative vision and being invited into the project was a serendipitous meeting of minds. I'm proud as punch to be bringing the food to Mare Street Market."
A concept four years in the making, the site features three dining options, each based around home-grown, high-quality food and beverage. The Deli and Off-licence are the spots to pick up fresh salads, hearty sandwiches, tempting treats and craft beers and wines; whilst the communal Open Kitchen showcases a selection of the areas favoured fare. The Dining Room, with an aim to host the 'finest roast in Hackney' will delight residents and visitors alike with its wood-fired produce-led menu and modern British cooking, dishes like bone marrow Marmite and cured yolk toasts and lamb cutlets with flageolet dauphinoise marking their aspirations to deliver the best in British grub.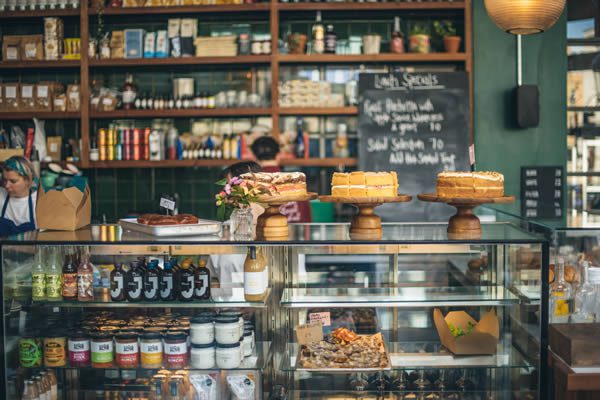 "Mare Street Market has been a complete labour of love for myself and our amazing team," admits Francis-Baum. "From finding the space over four years ago, to assembling a group of collaborators and partners to open the doors this month; we are thrilled to have repurposed this drab former job centre into something for the whole community to enjoy. The space of course needed great food, but more than just cooking it, curating it. It needed a certain style and understanding of the area, and that brought Gizzi and myself together. We hope Hackney and beyond will love the space as much as we do."
A site of diverse but discerning offerings, Mare Street Market doesn't begin and end with culinary excellence, former Rough Trade East manager Noreen McShane presenting her new concept Stranger Than Paradise; a vinyl store and in-house podcast studio that will dictate the beat hungry Hackneyites move to. The market's pop-up store will be hosted in the opening months by workwear brand, M.C. Overalls (dating back to 1908 and re-established in 2017), who were behind the staff uniforms.