Having built up an impressive wine list over the years at Hill & Szrok Butcher and Cookshop, Jimmy Stephenson, along with wife Anna Shaffer, open Hector's Bottle Shop and Wine Bar. Inspired by the cave à mangers of Paris and the relaxed but enthusiastic European way of eating and drinking, Hector's brings a slice of the continent to De Beauvoir Town in Hackney.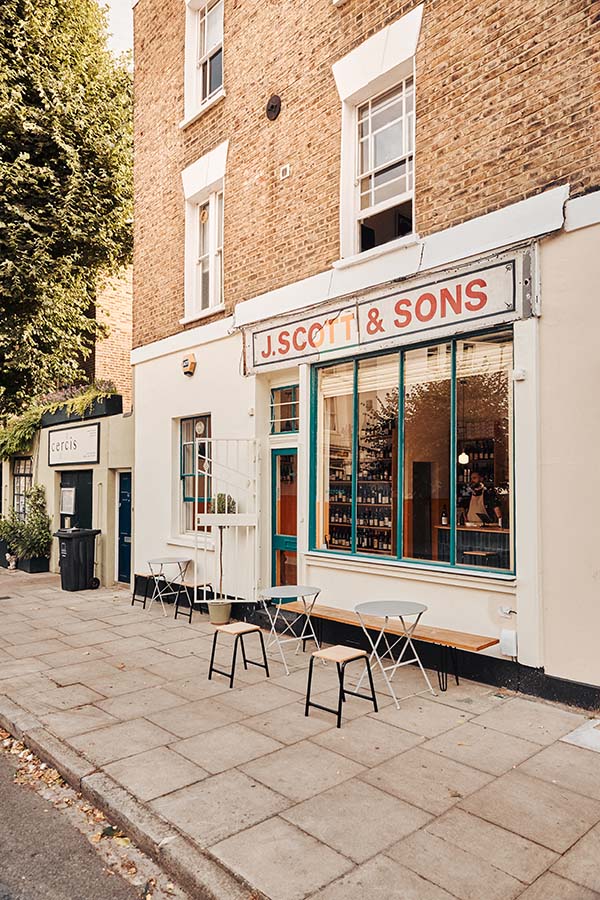 Having spent over a decade in hospitality, it's fair to say that Stephenson knows his way around a fermented grape. With many of the 300-strong list of wines built at Hill & Szrok now with him at Hector's, the vibe here is intimate and relaxed. A neighbourhood spot to while away an evening in cosy surrounds. Free from pretentious snobbery. A place where guests are encouraged to get into and try the fantastic wines on offer. Not to gargle and pontificate loudly about the week's stock market conquests. Thank god.
A bottleshop from Tuesday to Sunday, customers can buy bottles ranging from natural wines to classic appellations and rare gems. Mainly European with an emphasis on Italian, French and Spanish. During the day, coffee from local roasters Climpsons Coffee will be on offer alongside baked goods and bocadillos.
Lastly, come evening, you're invited come and sip a wine or two. A rotating selection of bottles will be opened daily, and one can 'pica' at small plates that draw on Stephenson and Shaffer's travels. Think Cantabrian anchovies soaked in olive oil with rose petals, sardines on bread, jamon Iberico and salted Catalan almonds.
A Hackney destination to be down to earth about great food and drink in design-led surrounds, like-minded souls can gather at De Beauvoir Town's splendid Hector's to celebrate the humble authenticity of wine and the food that make it sing. A standard-setting neighbourhood bar for this cultured corner of London.