A turn-of-the-century warehouse within the Broad Street rail viaduct in East London has been converted into the new home of Village Underground — an arts venue and creative community.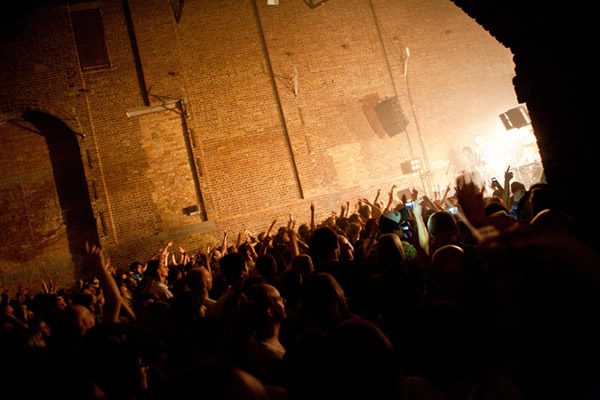 Gigs and club nights, exhibitions and events, theatre and other performance events happen regularly in this atmospheric brick cavern. On the roof sits space for up to 50 artists in studios fashioned from converted tube carriages and shipping containers; its exterior serves as a revolving gallery, having seen some of the biggest names in street art get to work on the infamous wall.
The recycling is part of the Village Underground's ecological mission, which includes near full carbon neutrality, use of 100% wind-generated electricity, and a soundproofing living roof which began life naturally during a 20-year period of dereliction.