Another East London venue to see the potential in a disused Victorian warehouse, what you'll get from The Book Club on Leonard Street largely depends on what time you drop by — although it's all good. During the day, coffee is the drink of choice as local creatives open their laptops and settle in for a day of writing, meetings, eating and procrastinating. By night, the Thinking & Drinking events take over (think social activities around food, the arts and creative industries), and at weekends local and nationally-renowned DJs and promoters host club nights.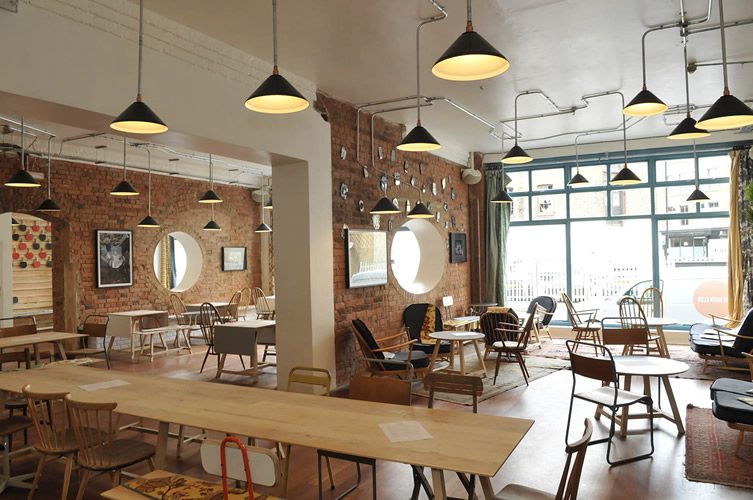 In their own words: "Two spacious floors of a former Victorian warehouse on Leonard Street have been kitted out for daytime eating, drinking, thinking & meeting. The interior blends the raw, pared-down character of the factory building with layers of bespoke furniture, mosaics and graphic lighting features, as well as the constantly evolving exhibitions that adorn the walls. Its open, airy, drowning in natural light and the perfect environment for meetings, lunches, an afternoon cocktail or a quick game of ping pong!
By day, the space serves as a home-from-home for local creatives often tapping away at their laptops with freshly ground Volcano coffee flowing from the highly trained Baristas.
By night The Book Club offers a cultural revolution to the East End's social scene turning the conventional arts institution on its head, fusing boozing with brain power every night of the week through our thought provoking programme of Thinking & Drinking events."