Pop-ups can be banal affairs, can't they? Folk who haven't got enough about them to be popped-up permanently using the ephemeral as a means to shine some, any, light on their half-hearted wares. I don't wish to be disparaging but, since it entered the modern lexicon, the temporary shop/restaurant/gallery/x$*±@()x has worn thin. Then something like this comes along. And all is forgiven.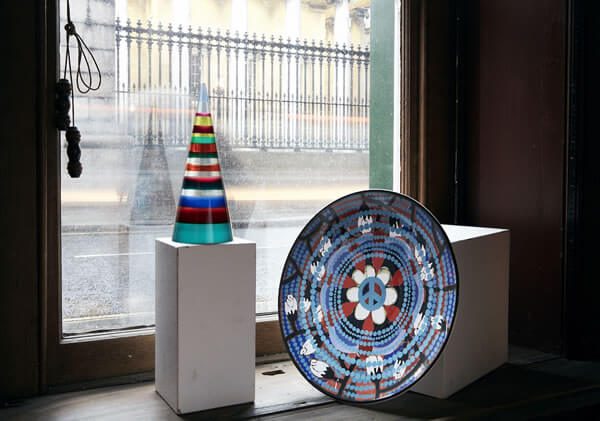 Set inside 44 Great Russell Street, a resplendent Georgian home that dates back to 1710, Plinth is a pop-up that will make you forget every other. Shall we start with some of the names involved? Gavin Turk; Arne Jacobsen; Julian Opie; Richard Wilson; David Shrigley. Now I have your attention: former music biz man, contemporary art enthusiast and SohoCreate Festival curator Paul Franklyn, and art consultant, journalist and editor Chloe Grimshaw are collaborating with Birmingham's Ikon Gallery on a space that showcases newly-commissioned editions from leading creative talent, in the largely-untouched Georgian house; discerningly decorated with vintage and reclaimed furnishings from the likes of Alvar Aalto and Arne Jacobsen.
It's a strangely inviting space that fuses ramshackle with something altogether more 'haute', without ever teetering into pretentiousness … in fact, its a space designed to promote a spirit of openness. 'It should be a place where people come to speak about art and relax' explains Ikon director Jonathan Watkins; to which end, the space will play host to a programme of events, conversations and workshops. Editions come in all forms — prints; ceramics; objets d'art; umbrellas; — and everything (display cabinets and all) is available to buy, from £10 — £10,000.