Cleo Klapholz is a "29-year-old Antwerp-born Jewish girl" whose spare time is packed with creative pursuits including running UNQWomen, a project that sells customised gift boxes for women, and organising ProseccoPong, which takes that infamous frat-lad bar game and turns it on its head. Lize Colson is 28 and has lived in Antwerp for nine years since moving over from Belgium's west coast to study. Both contribute their insider knowledge to This is Antwerp, the progressive tourism platform whose inspired D.A.T.E. project is currently undertaking its birthday edition.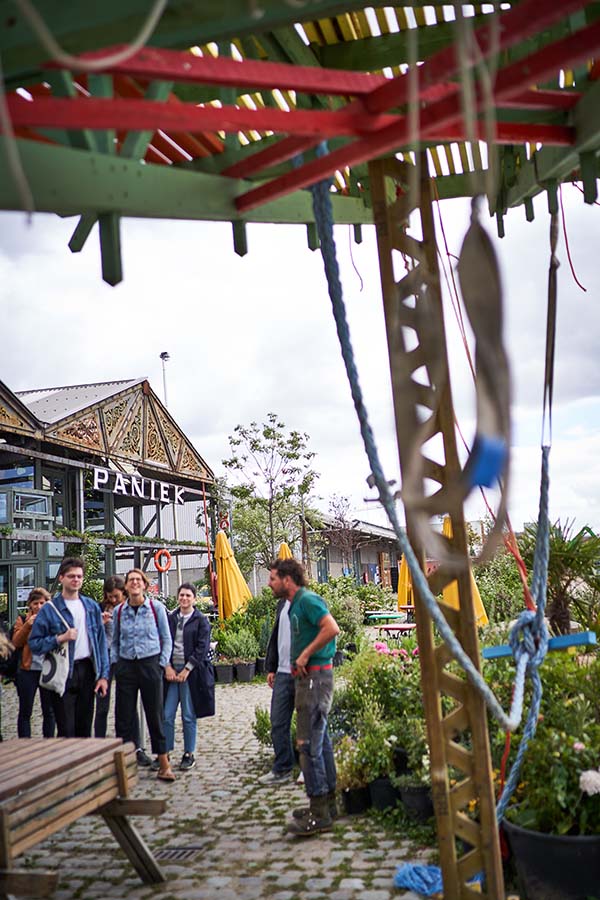 I ask Klapholz and Colson separately what their favourite thing about living in Antwerp is, and the answers are eerily kindred. "Because it is a city that is on one hand big and adventurous enough to attract creative, urban people from all over the world, but that is small enough so that you don't feel anonymous," the latter begins. "Wherever you go," adds Klapholz, "you'll always see someone you know, it's like you're living in a small city inside a metropolis." And that's the thing about Antwerp, it's probably at once the most compact and most cosmopolitan city you may encounter.
In the middle of the 16th century, it was one of the world's most important. A significant port at the mouth of the Scheldt river, Antwerp was dominant in the trade of sugar, spice and textile. Its wealth and power graced it with baroque masterpieces and its associate with groundbreaking architecture and design continues to this day. Now, though, it is more lowkey and approachable. Belgium's second city, Antwerp almost seems to enjoy being in the shadow of its capital city. It gives it the freedom of expression that has seen Antwerp become inseparable from its ties to avant garde fashion; the radical thinking of the Antwerp Six—a group of fashion designers who graduated from the city's Royal Academy of Fine Arts at the turn of the 1980s—symbolic of this international reputation.
Today, Antwerp is a breeding ground for all manner of creative interests. From its pioneering approach to tourism to its unconventional nighttime-skewed design festival, Us By Night; its wealth of contemporary galleries and cultural hubs to forward-thinking restaurants and hospitality projects, Belgium's second city is a leader in many fields. Inspired and approachable, progressive and open, informed by our own experiences and with input from city insiders, here's how to enjoy a quick but considered weekend in Europe's capital of cool.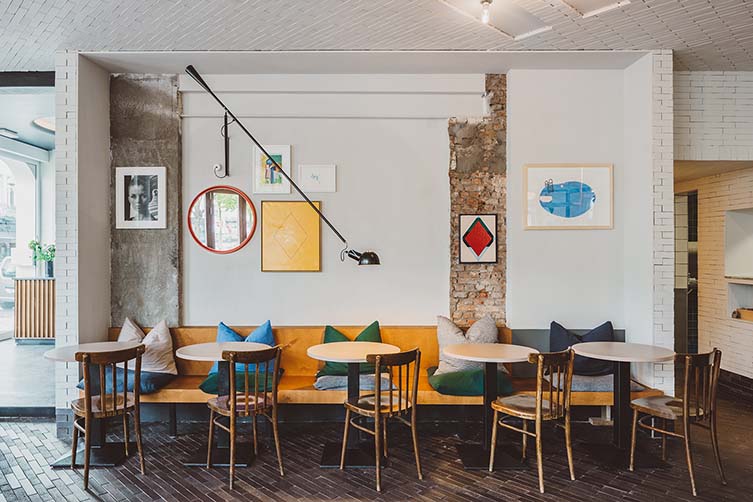 Friday 14.00: Welcome home.
Constructed between 1895 and 1905, Antwerp Central Station is—as any good city guide will tell you—a fine introduction to this city and a representation of the sort of ornate fairytale architecture that abounds here. It is rightly considered one of the world's most beautiful train stations and at just half-an-hour from Brussels airport its likely the first glimpse you'll have of the capital of Flanders.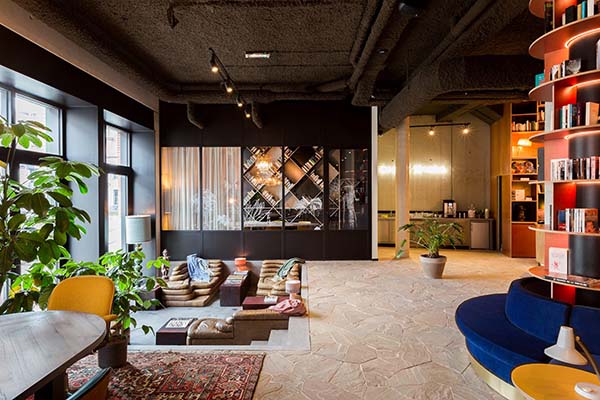 Giving you a sense of Antwerp's openness, new hotel cum co-housing project, Yust, offers a culture-forward outlook on hospitality, embracing neighbourhood vibes and offering accommodation from dorms (including female-only) to traditional hotel rooms, on to fully-furnished rental apartments for long-term stays. Its aesthetic is as impeccably cool as you'll come to expect from your home for the weekend.
Another more traditional but no less stylish option in the city's Zuid is Pilar, a lush design hotel with just 17 carefully curated rooms; a real vision of Antwerp's fashionable flair. "We believe in energetic hospitality," say owners Sam and Christophe, "a place where you want to stay, a place that inspires you as much as possible from the rooms to our staff."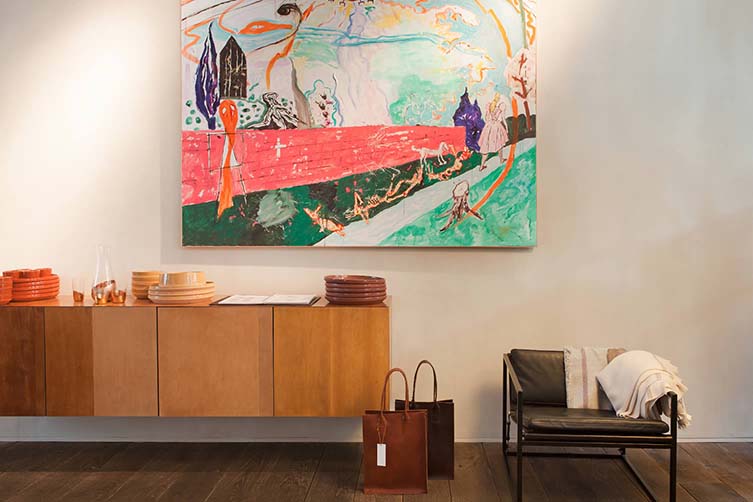 16.00: Feel the spirit of the Antwerp Six.
That fashion flair has become synonymous with this city since the likes of Dries Van Noten, Walter Van Beirendonck and Dirk Bikkembergs graduated from the city's Royal Academy of Fine Arts between 1980—81. The 'Antwerp Six' redefined the bleeding edge of fashion and put Belgium on the style map.
The brilliant MoMu fashion museum may be closed for significant renovations until autumn 2020, but their spirit can be felt around every corner. Take a few hours to peruse the plentiful concept stores and fashion boutiques that flood the city; st. vincents and the world-renowned Graanmarkt 13 are two superlative spots to start.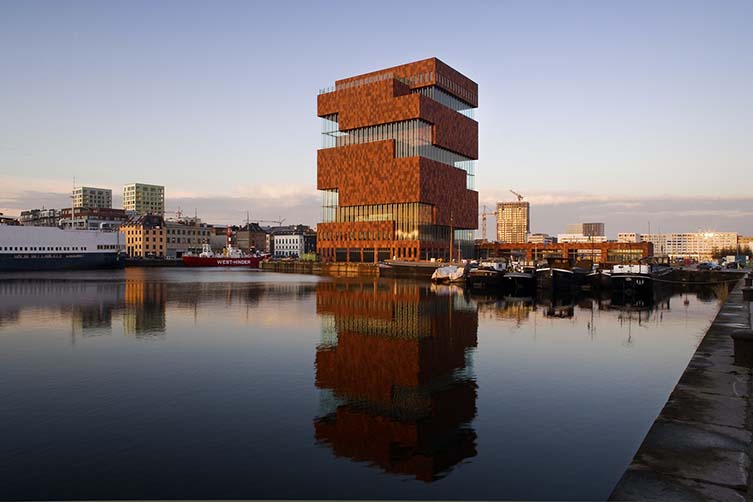 18.00: Developing docklands.
Head to the banks of the Scheldt and breathe in the history here. This is what brought wealth and power to Antwerp in the 1500s. Inevitably, the city's docks have been through the hard times experienced by northern Europe's other powerhouses, but the good times are returning—not least through some monumental architectural projects. You'll be pushed for time to take in all that's on offer at the brilliant museums here, but do revel in the design prowess of the monumental MAS (Museum aan de Stroom)—which kickstarted this neighbourhood's revival when it opened in 2011—and the Zaha Hadid-designed Port House.
19.30: Pre-dinner cocktail.
"BelRoy's Bijou on the south side of the city is an extremely cosy cocktail bar," says Cleo Klapholz, "it's kind of a hidden gem because not a lot of people know it." Founded by bartenders and distillers Dieter Van Roy and Ben Belmans in 2016, it's open every day from 17.00, and quite the spot for a pre-dinner cocktail.
20.30: Plant-based progression.
A short walk from Bijou is Wild Project, a food and art collective that serves up rustic vegan and vegetarian food, largely seasonal, organic and sourced from local farms near the city. Creatively focussed and championing progressive plant-based cuisine, the hip restaurant is indicative of Antwerp's ability to incubate experimental projects.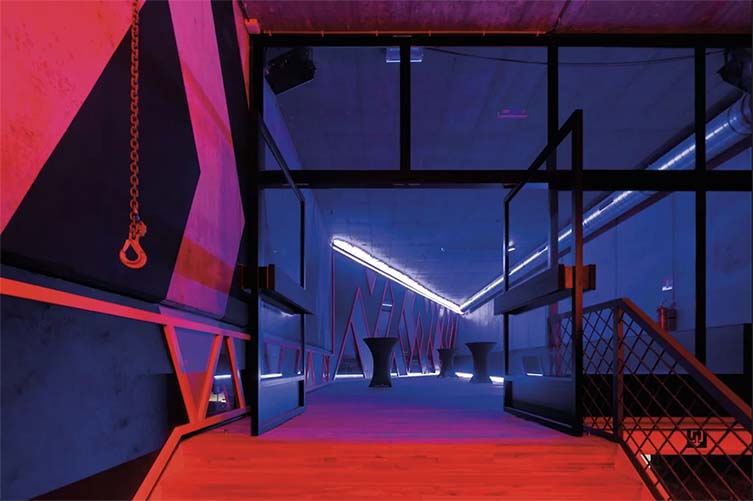 23.00: Under the tracks downtown.
Cleo also enthuses over the city's rich nightlife. "We have so many uniquely located clubs in our city, such as Ampere, which is underneath the railway tracks and Grand Café Capital located inside the city park, which is re-opening again after ten years." The former is Belgium's first 'ecological club', celebrating solidarity and sustainability. Open during the day as well as night, the cultural space presents lectures, workshops, vinyl fairs, and other events can tied around contemporary electronic music and youth culture. You can choose any one of countless brilliant clubs to cap your first night in Antwerp, but Ampere best conveys the city's singularity in creative appeal.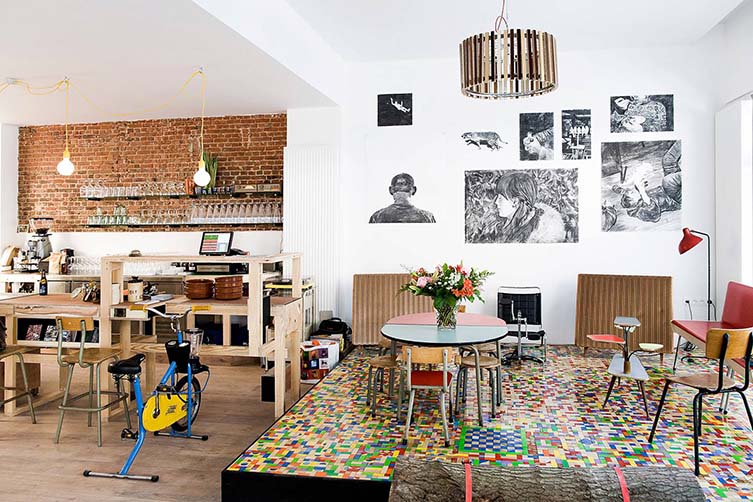 Saturday 10.30: Culture brunch.
"The multicultural areas of Antwerp are booming," says Lize Colson of her neighbourhood Borgerhout, a once-rundown corner of town that she says she was advised against living in when she moved to the city a decade ago. "They were wrong," she blasts. "Since prices of properties were still manageable here, it attracted a lot of young families and entrepreneurs over the years, which now results in beautifully renovated houses with front yards, great food and coffee, art galleries, boutiques and some great events."
One of those spots is Mokkakapot, which Colson says is her favourite place for brunch, an opinion shared by many. With art on the walls and fashion in the corner, Mokkakapot is a microcosm of its city's spirit and—after a deserved lie-in—it should mark the beginning of another day spent soaking up all Antwerp has to offer.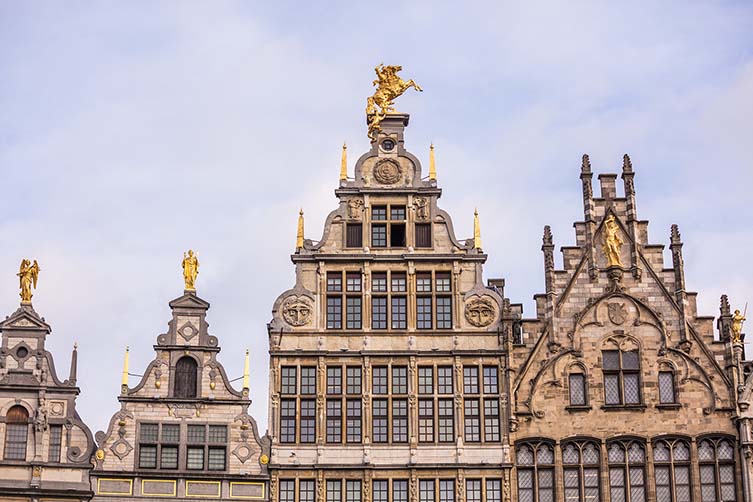 12.00: Baroque and roll.
Ornate and extravagant, Antwerp's classical architecture is unavoidable, and a walk through its Grote Markt should not be avoided for fear of falling into a tourist trap; its majesty is rightly celebrated. But of course there is so much more beyond this famous square.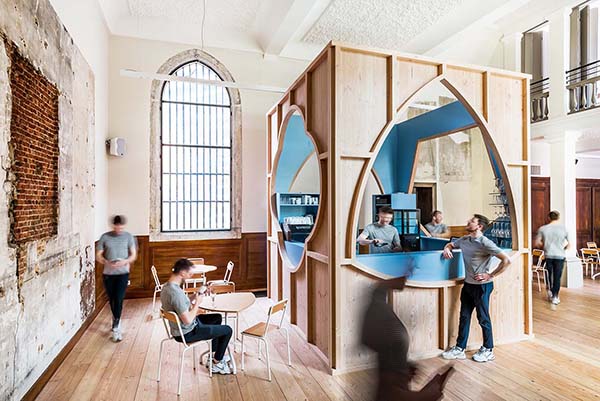 The neighbouring former homes of Nicolaas Rockox and Frans Snijders—key figures in the city during its Baroque era—now form the Snijders&Rockox House, and serve as a surprising document to sort of lavish aesthetic that defines old Antwerp; whilst the Cathedral of Our Lady boasts UNESCO World Heritage status and dates back to 1521.
The Roman Catholic basilica is known for housing significant works by Flemish Baroque painter Peter Paul Rubens, but a recent inclusion to its collections offers a more atypical take on classic architecture; Van Staeyen Interior Architects having recently added a 'contemporary gothic bar' that introduces brings extravagant heritage to the Instagram generation. As you explore the old town and its historic landmarks, be sure to check off as many Maria statues as you can. "There are over 170 statues of the patron saint of Antwerp," Cleo tells me, "placed on street corners during the end of the 17th century. Street lights were too expensive the common folk, and when a Maria statue was placed the church was obliged to add an oil light to light up the statue, providing free street lighting for the citizens."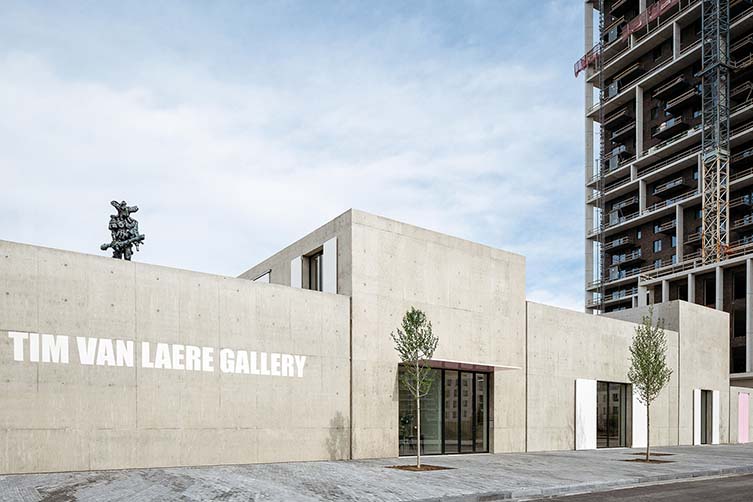 14.00: The contemporary city.
Having taken in the treasures of Antwerp old, spend the afternoon revelling in its contemporary culture. It's difficult to know where to begin, but in reality you're never far from emerging creative talent. If it's the Nieuw Zuid (New South) development, where a new Tim Van Laere Gallery, housed in a raw concrete shell with candy-pink steel shutters, or out in Berchem with spaces like Kunsthal Extra City; up to the avant garde Hole of the Fox gallery or back across to the inspired M HKA with its focus on performative contemporary art and excellent rooftop terrace, each corner of the compact city has creativity in profusion.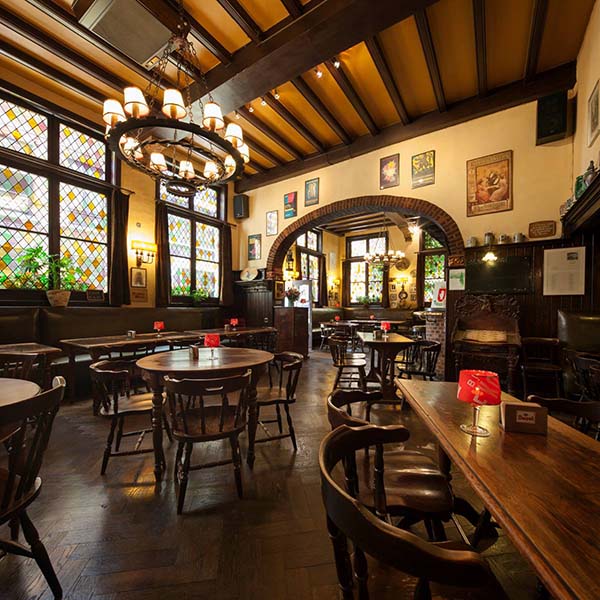 17.30: Beer break.
You can't spend time in Belgium and avoid beer. In 2016, UNESCO added the country's beer culture to their Intangible Cultural Heritage of Humanity list. Brewing in Belgium goes as far back as at least the 12th century, and its Trappist monasteries have redefined beer the world over.
Check in at the atmospheric Quinten Matsijs, a building that has served as an inn or bar since 1565, to sample some of the monks' most iconic brews; whilst fans of more modern beer can sample craft beers from around the world at Beerlovers Bar or Billie's Bier Kafétaria, the sort of inviting space that sucks you in for hours. The latter organise the eponymous Billie's Craft Beer Fest, whose 2019 edition runs 29—30 November.
19.00: Urban farming.
Another cultural hub that is unmissable, PAKT is a former industrial complex where three old warehouses have been brought back top life by creative entrepreneurs; studios, bars and restaurants, and a coffee roastery all topped—literally—by an urban farm of almost 2,000 square metres. Allowing locals to grow herbs and vegetables on its rooftop, PAKT adopts the circular economy, with farmers producing fertiliser from kitchen leftovers. (Visitors can sign up for regular tours and events online, whilst Farmers' market, Kraakvers, is held between 10.00 and 15.00 on the fourth Saturday of every month, with produce from the rooftop farmers accompanied by cheeses, bread, pickles, oils, locally-grown mushrooms, beers, saffron products, natural cosmetics and more.)
Serving up unfathomably tasty wood-fired sourdough pizzas, torched to perfection the authentic Neapolitan way, Standard comes highly recommended; many of its salads and toppings—including the 'Coeur de PAKT tomato'—coming from the rooftop. If you want to take things to the next gastronomic level, neighbouring two Michelin-starred restaurant, The Jane, also looks to the urban farm for inspiration, growing its own herbs and edible flowers up on the roof.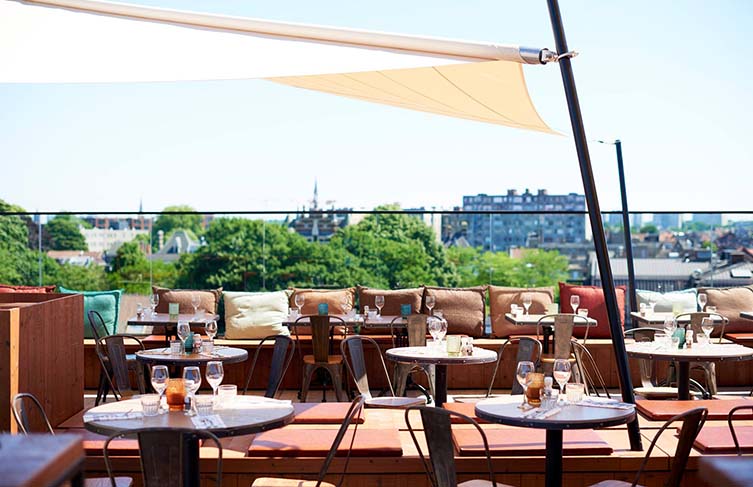 22.00: Raise the roof.
Staying above the streets, nearby Black Smoke Rooftop Bar—which sits atop a barbecue restaurant founded by hospitality entrepreneur Kasper Stuart and world champion BBQer Jord Althuizen in De Koninck City Brewery's central tower—commands views over Antwerp and dishes out craft beers and cocktails until 1am on a Saturday.
Sunday 09.00: Coffee love affair.
"Antwerp and coffee is a true love affair," Lize raves, before running through an exhaustive list of favourite spots: "Coffeelabs, Normo, Vitesse Coffee & Cycling, Barchel, Coffee & Vinyl, and Kornél." Wherever you stir on Sunday morning, expect the smell of speciality coffee to not be far away. Let We Heart add the affable and adept Viggo's to that list.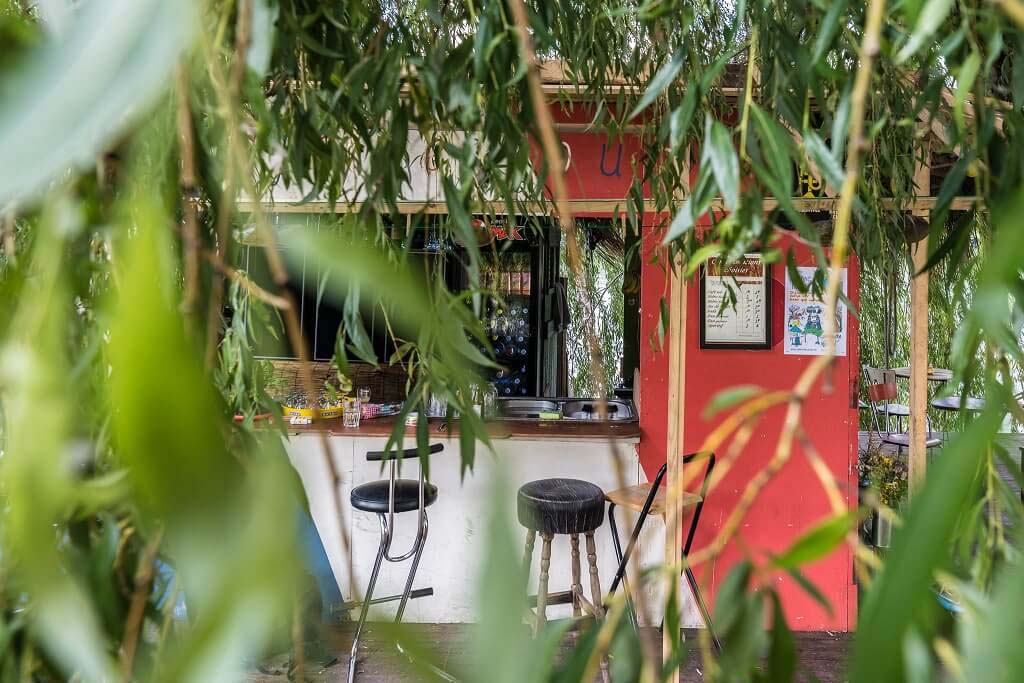 11.00: Wide open spaces.
Antwerp is a green city, wide open spaces surround you, and Middelheim Park is the most Antwerp of all; on account of its connection to contemporary culture. With some 215 sculptures the park doubles up as a museum, and counts works from the likes of Henry Moore and Erwin Wurm among its ever-expanding collection.
As well as modern art, one might also stumble upon vintage clothes or curios, Goegekregen a series of events that bring forward-thinking flea markets to city parks such as Park Spoor Noord. Hidden amid Park Noordkasteel, Café Le Tour is a seasonal bar cum cultural project where a short weekend soaking up Antwerp's unique way of life can end in the spirit it began. Welcoming, unconventional, fired by its own long cultural heritage, mull over your next visit as you drink the afternoon away at a secret bar among the trees. Antwerp never fails to surprise.