The fifth edition of D.A.T.E.—Discover Antwerp Through Experience—was hosted by This is Antwerp during an inspirational five days between 27 September and 1 October, where eight creative tech entrepreneurs from varying reaches of Europe and beyond were posed with the question:
"What is the future of This is Antwerp and Antwerp tourism".
The recent latest edition of this progressive approach to tourist promotion—by way of creativity and collaboration—was focussed on technology and innovation, with the invitees treated to a programme of brainstorming sessions, visits to local creative studios, accommodation at the remarkably handsome and eclectic Hotel Pilar (a hotbed of creativity in itself, including spaces to eat, work, scheme, shop, and meet), attendance to the inaugural SuperNova festival, and bags more.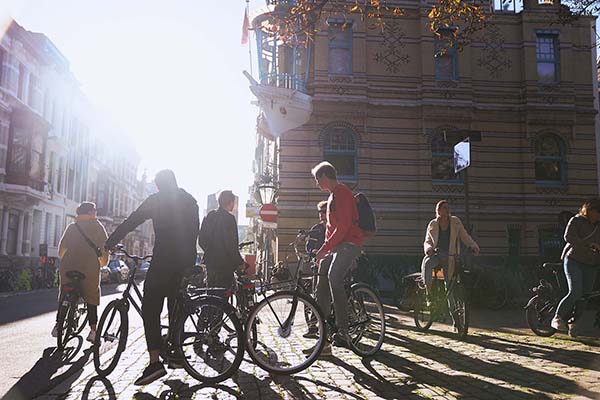 Who doesn't love exploring a city on two wheels, taking in the fresh air and sights, avoiding traffic and reducing our carbon footprint? (Plus, all work and no play makes Jack a dull boy.) Which means the trip kicked off with a healthy bike tour hosted by Cyclant; the awesome eight happening upon local landmarks including the Royal Museum of Fine Arts, The Palace of Justice (nicknamed the butterfly palace due to its design by British modernist architect Richard Rogers), and the Grote Markt, before taking in the city's skyline from a ferry on the river Scheldt, getting under the skin of Antwerp in earnest and style.
Over the duration of the event, the guests would go on to visit new hub Circular South. Still very much a construction site with trees in their infancy and soil on the ground, the site is dotted with stacked containers that conceal a secret: from the outside they look very much just like stacked containers, inside they're occupied (or are due to be), by the likes of renowned restaurant Plein Publiek and 3D-printed sunglasses brand w.r.yuma. SuperNova festival was a two-day whirlwind of talks by visionaries, its 'Tomorrow is Unstoppable' theme making for some game-changing ideas, whilst Extra City (an art space, or 'Kunsthal'), founded in 2004 with the mission to find inspiration in the city depicting different visions of the future, showed Antwerp's creatively-minded guests its latest expos and exhibitions (all of which are free to the public), opening their minds to how visual art can explore contemporary urbanity.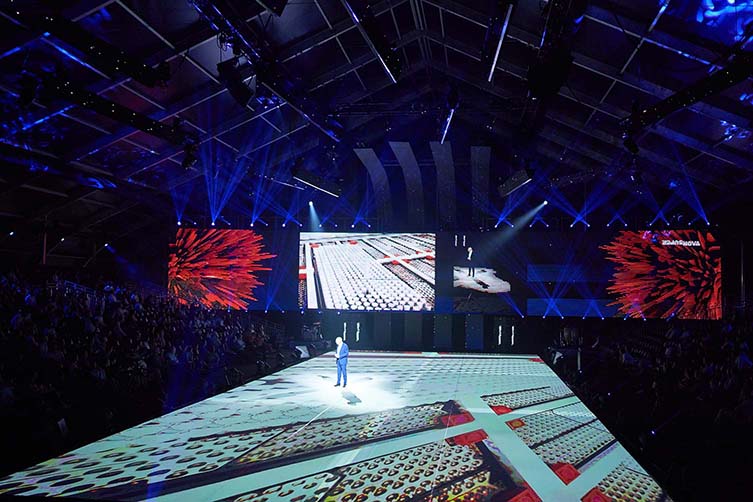 The city explored, but what is the future of Antwerp tourism?
Hearts and minds filled with Antwerp's renowned creative spirit, the D.A.T.E. crew holed up for the best part of 48 hours with brainstorming sessions by David Dos Santos, Yellow Window, Beyond.io, and Studio Dott to inspire discourse on just this matter. Informed, inspired, and challenged, participants delivered their verdict: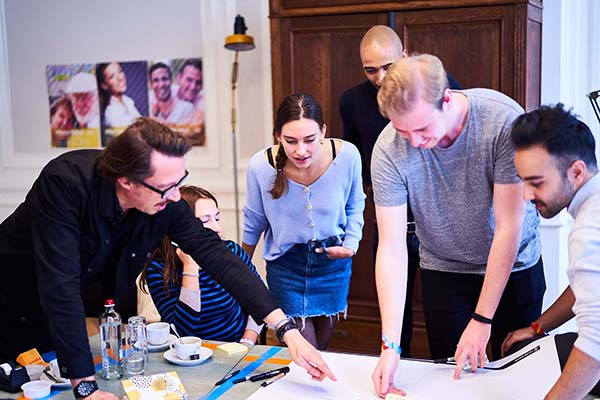 1. A brand new online content platform: Highlights, creative stories, scenic routes, opening hours, VR, AR, 360 video. A platform by Antwerpians for visitors and potential visitors. But not exclusively. By handing ownership of the platform to the city and its people, participants believe it will offer sincere and honest content that locals too would crave to consume.
2. Iconifying Antwerp: the D.A.T.E. crew felt that the city and its people have a problem. Modesty. Too much of it. Whether it's Zaha Hadid's Port House or locally brewed beers, chocolate and waffles that can easily rival Brussels or Bruges, or food and fashion. Urging Visit Antwerp and This is Antwerp to collaborate more, overlapping mainstream tourists with more innovative travellers, the participants believe Antwerp's ability to fuse old and new should be shouted about. Loudly.
3. A whole new strategy: showing that Antwerp is a city determined to keep moving forward, the final suggestion is an abstraction that seeks to shift the focus from marketing to an audience—rather engineering a two-way exchange of value between city and visitor. Here for a music festival? Offer these visitors a way into the local scene, where they can meet artists and like-minded people. For work? Ensure they get connected with local entrepreneurs and understand the soul of Antwerp's entrepreneurial ecosystem.
It's a bold move to invite visitors to your city and ask them to tell you how to do your job. But Antwerp is a bold city. In exchanging inspiration with diverse creative travellers, This is Antwerp can continue to push boundaries in the travel industry. In providing a collaborative platform for visitors and Antwerpians to tread new paths, D.A.T.E. gives the city fresh ideas and inspiration to inject into its already fertile creative spirit.
What does the future of tourism look like? Ask Antwerp.