"We've never quite felt this welcomed anywhere else," admits Réka Pasztor Turak of 'live global, experience local' map platform, Local's Lore. And she's right. There really is a special essence to Antwerp, one that means you feel at home from the very second you arrive. It's hard to put a finger on what exactly that is, but understanding their approach to tourism is a good start.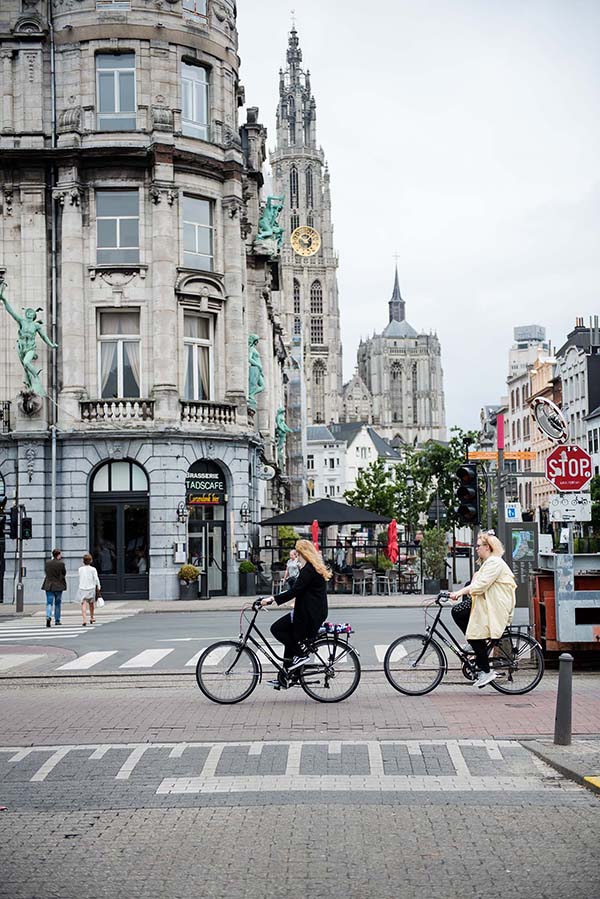 For the past four years, This is Antwerp—a platform initiated by Visit Antwerp—has invited a group of artists, designers, bloggers, photographers and other assorted creatives to Discover Antwerp Through Experience (D.A.T.E.). Some 55 creatives from Tokyo to Los Angeles, New York to Tel Aviv and beyond, all flown in to get to grips with the Belgian city's local scene and its scenesters; to break bread together, to discover and learn from one another.
Giving those creatives the tools to explore, introducing them to likeminded locals and entrepreneurs, allowing them to experience every inch of what Antwerp has to offer, running workshops and special events, the project then seeks their advice for how they can evolve; how they can appeal to similar creatives, and how they can open up this unique city to young creative travellers.
It is three years since We Heart were invited to take part—discovering print paraphernalia graveyard Kastaar Press; multi-use creative space PARIS TEXAS antwerp; retailer st. vincents; and concept store Graanmarkt 13, among many others—and 2019 sees D.A.T.E. celebrating a birthday edition; having organised the progressive project for five years in a row. To honour this landmark, 12 creatives from previous editions are returning for another week-long creative bootcamp. And, needless to say, the prospect is exciting those said creatives.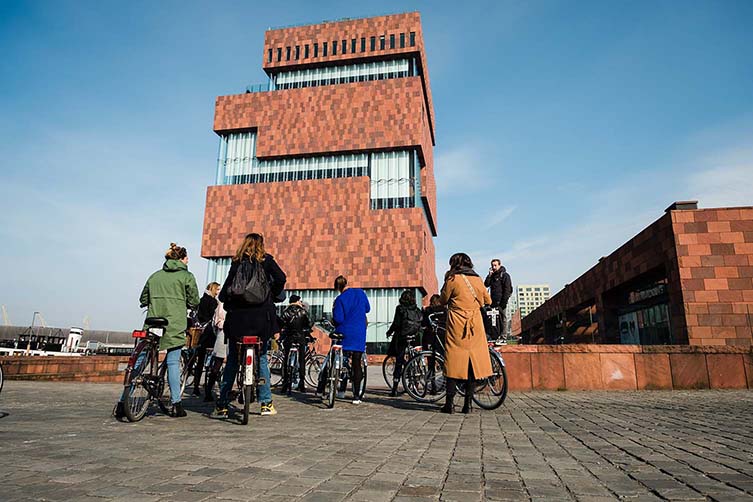 "D.A.T.E. goes far beyond playing tourists in the city," continues Réka Pasztor Turak, "it welcomes us as locals who want to immerse themselves in their one-off creative scene, meet the city's very own talents and leave as friends. Antwerp's ever-changing landscape nor its vibrant crowd should ever stop evolving." East London-based French-Moroccan photographer, Nabil Nadifi, continues: "I have a true love story with Antwerp. Every visit and every encounter is a huge inspiration boost, to the point it even became home to one of my most exciting projects. I can't wait to be back."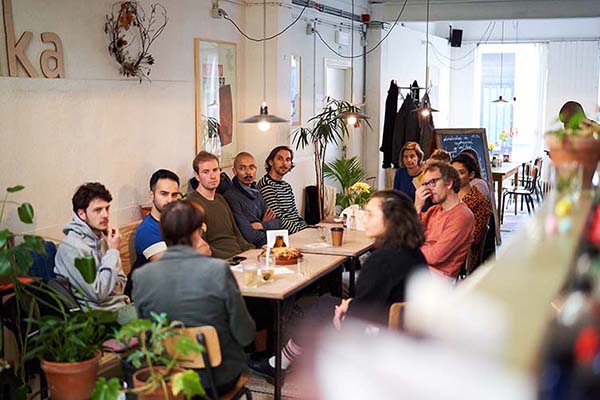 Since its first edition, international creatives have been invited to help pimp a hotel room with local designer Jangojim; learn from local designer-cum-entrepreneur Rizon Parein, the founder of the city's inspirational creative symposium, Us By Night; meet craft brewers and young chocolatiers; visit an urban farming project; experience provoking artworks; attend fashion shows; and help shape the future of Antwerp's tourism industry.
One edition after another, D.A.T.E. serves not only as a one-way funnel of "look how good our city is", rather seeks to inspire its visitors through genuine experience and creative interaction. Yes, it celebrates hidden hotspots and creatively-minded hangouts, it offers a positive outlook on a fine city, but first and foremost it allows the visiting creatives to assimilate its culture; to become a part of its cultural landscape, to have a sense of ownership. And that is what Réka means when she says that they have "never quite felt this welcomed anywhere else," why each of the 12 returning creatives can't wait to return. It is that intangible essence.
"D.A.T.E. was such an amazing experience," Ukrainian concept artist Tony Skeor tells us. "I met so many interesting people from all around the globe, visited lots of top notch Antwerp places, those I wouldn't even find by myself, and with help of the amazing team was able to exhibit my art in this beautiful city."
This not being the first visit for their 12 creatives, D.A.T.E.'s birthday edition will take its visitors deeper into the fabric of Antwerp, allowing them to experience the city more intensely than before as four teams will be created, each exploring one specific theme in greater depth. Encompassing graphic design, art, technology and innovation, and urban culture, each of the teams will devise its own schedule in collaboration with a local creative. Returning to D.A.T.E. HQ each night, local art director Bert Depuydt and This is Antwerp editor-in-chief, Jasper Kuylen, will help them produce a limited edition art book that will act as an original, authentic document of the city's creative lure.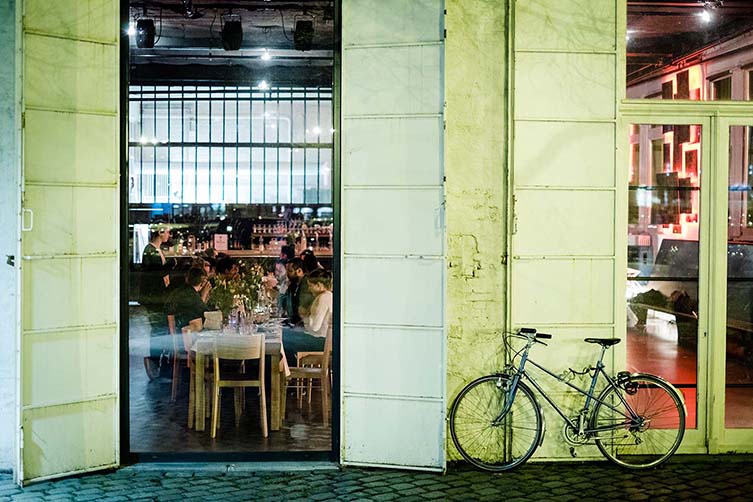 The visiting 12 might be expected to work for their crust, but can expect the usual raft of unforgettable inspiration—gallery and studio visits; bike rides; workshops, events and more—as they again get under the skin of one of Europe's most unique cities. "I think we experienced the whole spectrum of what's happening there in the arts scene," says Madrid-based illustrator José Antonio Roda Martínez of his first D.A.T.E.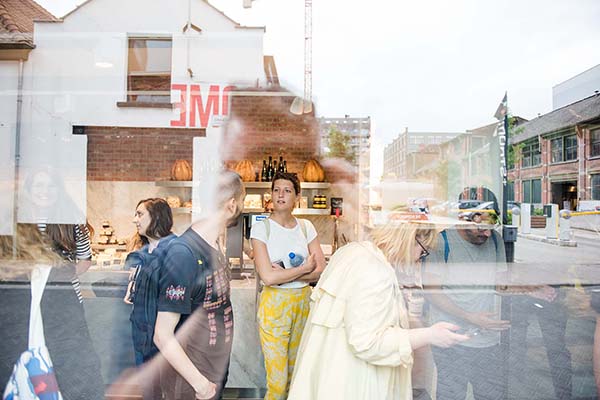 "From the most classic perspective of a museum or an old letterpress, to the VR experience or the entrepreneur adventure from nowadays; passing through fashion, fine arts, and local gastronomy. I can't wait to experience how the city has evolved, to share my knowledge with my fellow creatives, to ride a bike again and dive deeper into the creative scene that Antwerp has to offer."
A city of surprises and fertile culture, of intense creativity and inviting openness, D.A.T.E.'s singular approach to promoting tourism offers a glimpse of that indefinable essence. It demonstrates its way of thinking, its unwillingness to conform. Most of all, it delineates very clearly how one can truly grasp that essence: Discover Antwerp Through Experience.
D.A.T.E.'s birthday edition runs 20—24 May, keep your eyes on We Heart for updates.