Private work and social space, NeueHouse, have open their third Los Angeles location, NeueHouse Venice Beach located on 73 Market St., a former haven for prominent artistic luminaries in the 1970s and '80s, the beachside venue is a place for members to work, play and dine.
With houses in Bradbury and Hollywood, the Venice Beach member's club adheres to the "Venice Way of Life." Defined by the hand-crafted aesthetic of coastal California, it's been designed to exude the warmth of home, foster new connections, and set the stage for unforgettable cultural experiences.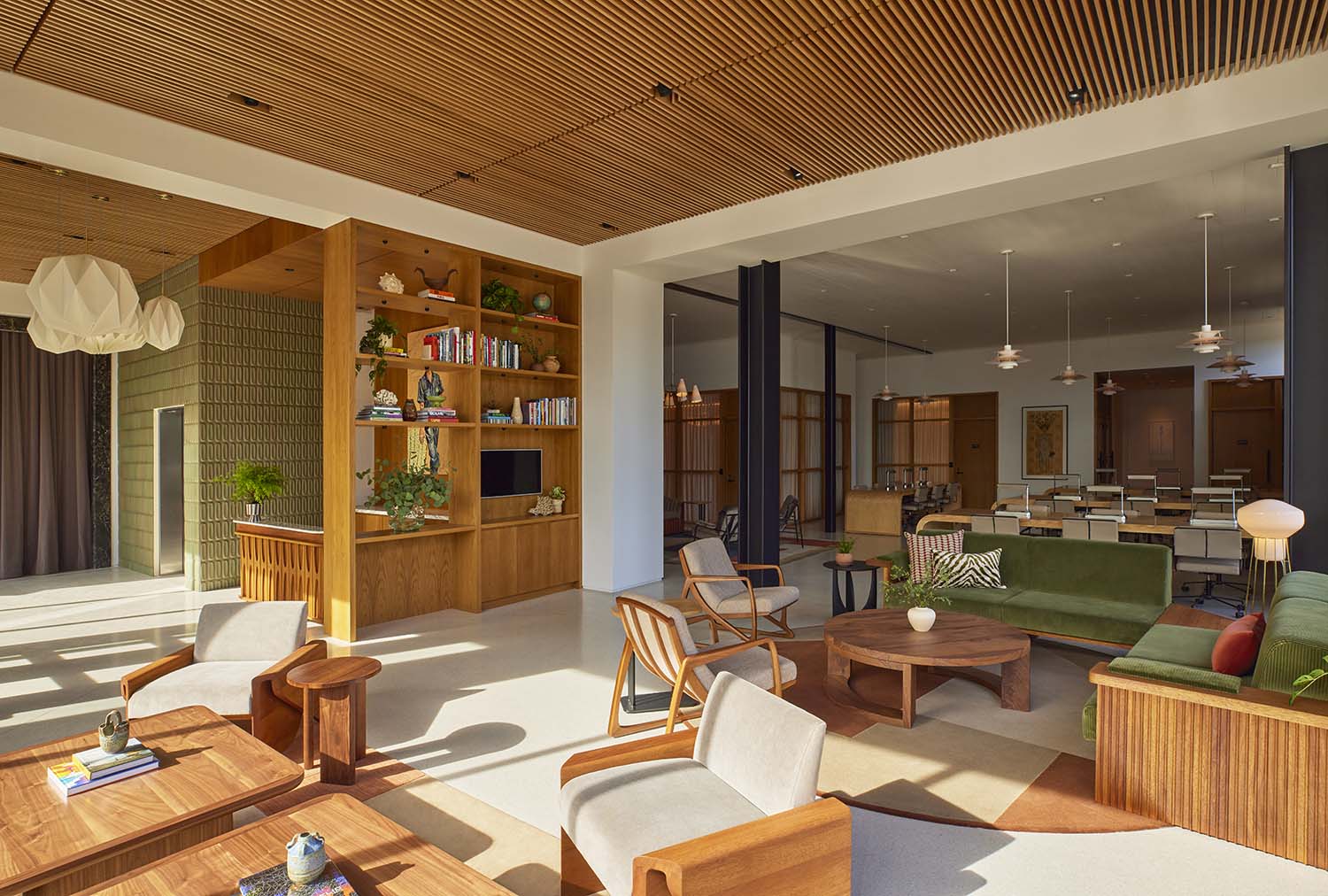 Award-winning studio DesignAgency drew on a wide range of inspirations to interpret NeueHouse's cultured style for a relaxed beach setting, devising airy yet refined social spaces that encourage members to flow seamlessly between work and play. In addition to work and meeting areas, NeueHouse Venice Beach is home to the first culinary concept developed and operated by the team; Reunion a casual affair serving local and responsibly sourced produce, cocktails and wine. Open exclusively to members during the day, invited guests are welcome come evening. An indoor-outdoor rooftop oasis is surrounded by lush greenery and ocean air, and is just the place to nourish, restore and recharge.
The most intimate of all the Houses, the 23,000 square foot venue is situated just two blocks from the Pacific Ocean. NeueHouse Venice Beach is home to phone booths, a podcast recording studio, wellness room, showers, locker rooms, surfboard storage, as well as shared workspaces and meeting rooms, as well as the new f&b concept, Reunion.
With vibes of endless Californian summer, spaces are open, furniture and lighting simple, and materials and finishes are luxurious, textured and earthbound. An art collection curated by Caroline Brennan of SILENT VOLUME, and Pamela Auchincloss of ELEVEN+, boasts the works of renowned artists alongside emerging talent. David Hockney's 4 Blue Stools (2014) anchors the collection looking at the social dynamic of an art opening and serving as a nod to Hockney's Venice Beach gallery, L.A. Louver, formerly located on Market Street, where the Bradford-born icon has been exhibiting work since 1979.
With various tiers of membership designed to suit individual or organisational needs, NeueHouse Venice Beach is a fine new addition to the American coworking club's growing portfolio.