First born in Baltimore, Maryland, Ash—Bar opens as a second location in Detroit hotel, The Siren, a sultry downtown dwelling situated within the city's iconic Wurlitzer building.
Found on The Siren's second floor, the all-day restaurant — formerly Karl's — has been designed by Ash, with interiors set to evoke the essence of Detroit during its 'boom era,' transporting guests back in time to a bustling, machine-age dining space, this latest iteration is an ode to the glory days of Motor City, embracing the past with a look towards the future of the modern traveller. The space takes design cues from Detroit's many W.P.A. murals, and is home to its own hand-painted mural that nods to stylised scenes of industrial might.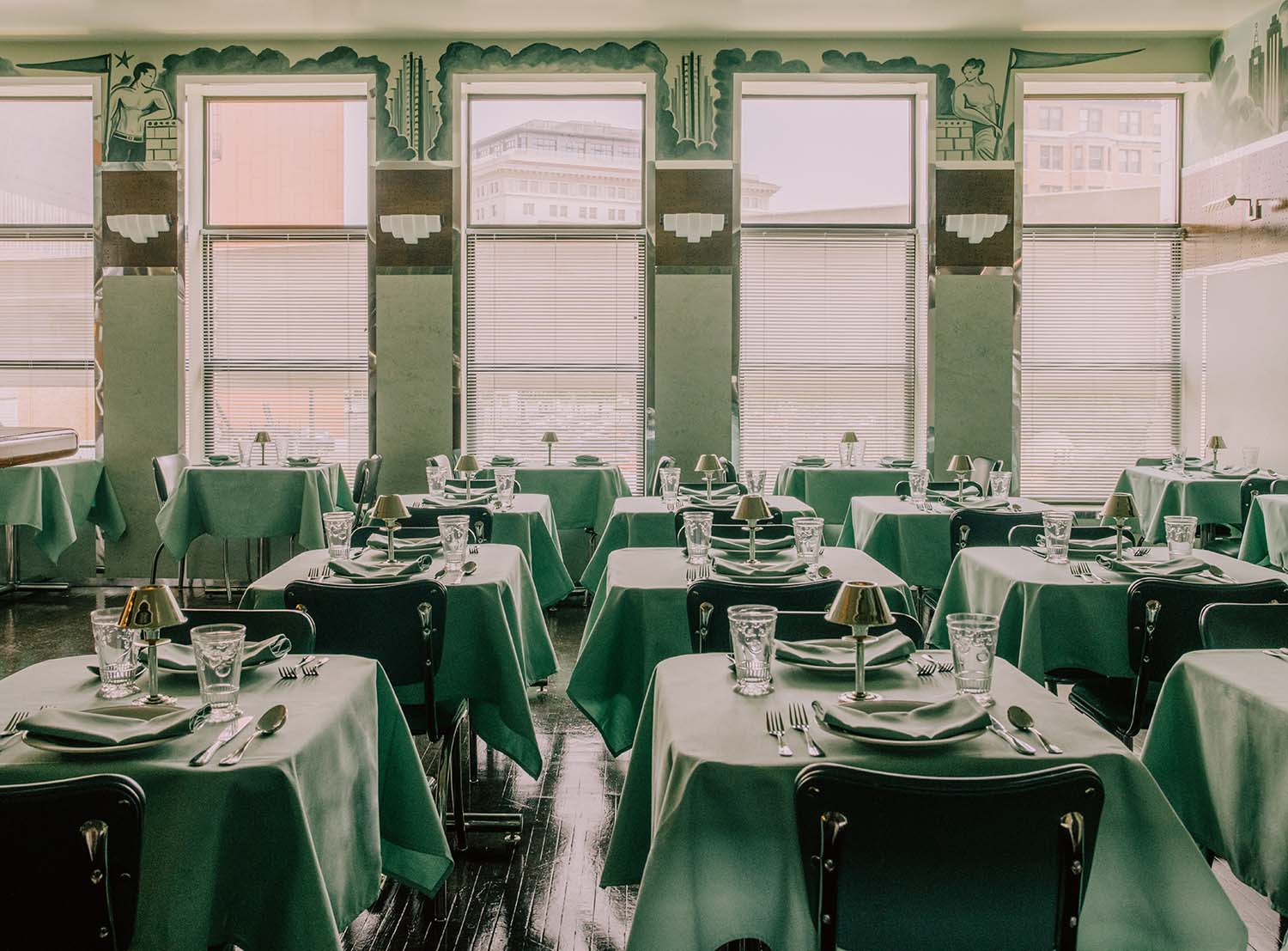 Embodying the spirit of the quintessential European café seen through the lens of Americana, chef Scott Martinelli and his team take an old-world approach to the food programme, infusing historic references and recipes with vision and idiosyncrasy in dishes such as Steak Frites, Milanese, and Trout a la Meuniere, as well as fresh-made pastas that will be offered at dinner.
With an old school, social vibe, diners are warmly received and invited to enjoy a choice of dishes, the menu a progressive take on all-day 'continental dining, with a rotating menu both daily and seasonally. The Siren's food and beverage Director, Nick Arone, has created a menu of classic cocktails and freezer-batched martinis with a focus on heritage producers to complement the food offerings.
The consummate place for a meeting of minds, Ash—Bar Detroit is a sumptuous space that revels in the glory days of this fascinating American city.
@ashbar
@thesirenhotel
@ash.world