Move over chicken. At new Shoreditch restaurant Strut & Cluck, turkey is star of the show; proving that the oft-maligned big bird has more to offer than Christmas lunches and chewy Boxing Day sandwiches.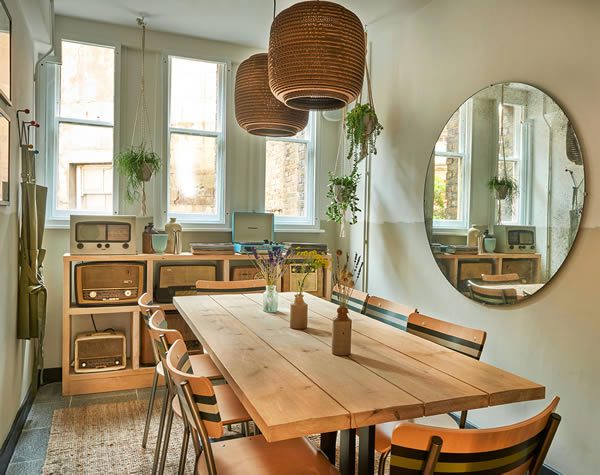 Using free-range turkey sourced from carefully-selected farms in and around East Anglia, the birds spend 24 hours being marinated in founders Amir and Limor Chen's family-secret special herb and spice blend, before being slow-cooked and served with a miscellanea of sides and salads.
Inspired by the Chen's Eastern Mediterranean heritage, expect to chow down on slow-roast thigh with caramelised red onions; sticky wings with harissa, honey, rosemary and sesame; and Koftas with currants, cashews, seared okra, and beetroot hummus in a casual setting. As a result of the Chens extensive travels and love of the natural world, the restaurant is bright and airy whilst embracing curated-clutter — a large seating area is designed to conjure the impression of an alfresco terrace; adorned with flowers, lanterns, and wooden shutters.
As well as being in charge of the cooking and menus at Strut & Cluck, Limor is also an artist, her works hanging in the restaurant alongside family photos, wild flowers, and soft lighting that conjures romantic sojourns on the Med. One word: lovely.