Taking over Detroit's Wurlitzer Building—a skyscraper designed by Detroit architect Robert Finn and built by Otto Misch Co. in the 1920s for Wurlitzer Co., the famed specialists of fine musical instruments and bows—The Siren Hotel has opened following a series of slated opening dates and seductively vague Instagram teasers with the sort of fanfare its old symphonic occupants would be proud of.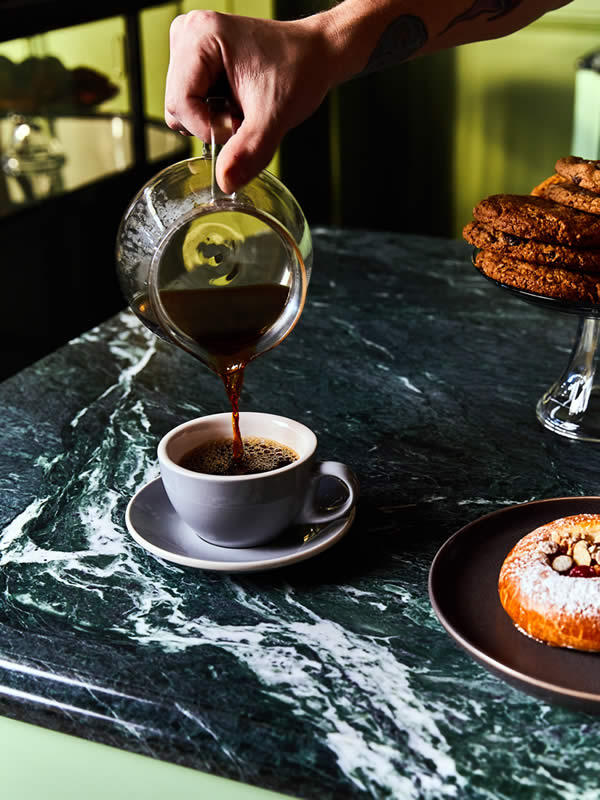 The façade of the building features a mural by the London-born, New York-based, mixed-media artist Quentin Jones, whilst indoors The Siren Hotel's fine interiors—spread across 55,000 square feet—feature 106 devilishly handsome guest rooms; Albena, an eight-seat tasting counter by James Beard nominee Garrett Lipar; a café by specialty roasters Populace Coffee; cocktail den, Candy Bar; a flower shop from Pot & Box; along with a series of scheduled additions that include a full-size restaurant, barbershop, rooftop bar, and piano karaoke room. It is every bit the focal point for Detroit's inspiring renaissance.
The second hotel from developers ASH NYC—whose first property, The Dean, is located in Rhode Island capital, Providence—The Siren sees a forgotten icon completely reimagined and re-interpreted for the 21st century; its name inspired by Greek mythology as a metaphor for drawing people back to the Motor City time and time again. Occupying a prime spot on Broadway St, this is the sort of signal of intent Detroit needs to take its culture-led revival to the next level, a siren that calls design-savvy travellers away from the predictability of New York or Los Angeles and onto the fascinating streets of this storied city.
A sign of the times, Detroit's Siren Hotel is an impressive feat with an exciting future.