Known as one of Portugal's most significant wood products companies since its conception in 1964, Banema opens its first concept store in Lisbon, choosing the Campo de Ourique neighbourhood in the city's historic centre as home for its almost 300 squared metre, single floor studio.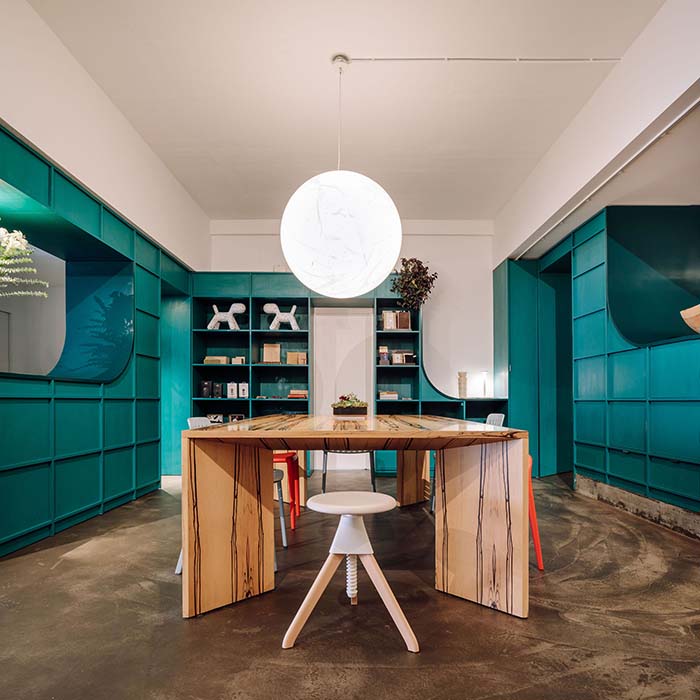 Designed by architecture studio, Campos Costa Arquitetos, and hosting Banema Lab——an an ideas laboratory that focusses on the origins of the brand——the interiors contravene expectations, combining two concepts that are essentially opposed: Banema Lab, being linear and objective in appearance, and Banema Studio, featuring a contrasting sinuous in form, allowing time for pause whilst visitors contemplate the pieces exhibited from the entrance to exit.
Presenting brands such as HAY, Ferm Living, Vicara, Design House Stockholm, Davide Groppi, The School of Life, Paralela, Slowdown Studio, Gestalten and Magis——alongside a collection of objects designed by architects Álvaro Siza Vieira and Eduardo Souto Moura——each brand is carefully researched, curated and updated; some presented for the first time in Portugal.
With an aim to "create a multidisciplinary lab, a place for sharing ideas and a space for relaxing, drinking tea and coffee, and discovering work by designers, artisans, artists and products from different areas and origins," Campos Costa Arquitectos used a variety of depth, imposing colours and interplay of light and shadow to create a contemporary and refined ambience that is at times magical in its ability to beguile.
From inspiration hunting to shopping, attending a cultural workshop or merely soaking up the style, Banema Studio is a fine addition to Lisbon's abundance of creative offerings.
@banema_studio
@camposcostaarquitetos