Measuring an impressive 182 centimetres tall, Edison the Giant brings colour and light to your home and outdoor living space, the 'big brother' of the 'Edison family' of lamps by Dutch design brand, Fatboy® the Original, by far the biggest and the best.
Sitting atop a base made out of metal and aluminium, Edison the Giant is a sturdy object that provides three lighting intensities, and the ability to change the colour from a colder white to warmer blue; creating an ambience to suit your mood, situation, or setting your locate lamp within.
Simple to use, Edison is switched on and off by pulling down on the iconic Fatboy tag that hangs from the polyethylene lampshade. Simply tug once to turn on. Twice to boost the colour. And a third time for optimum light; before holding firmly whilst the build changes from white to hues of orange, peach, yellow, and blue.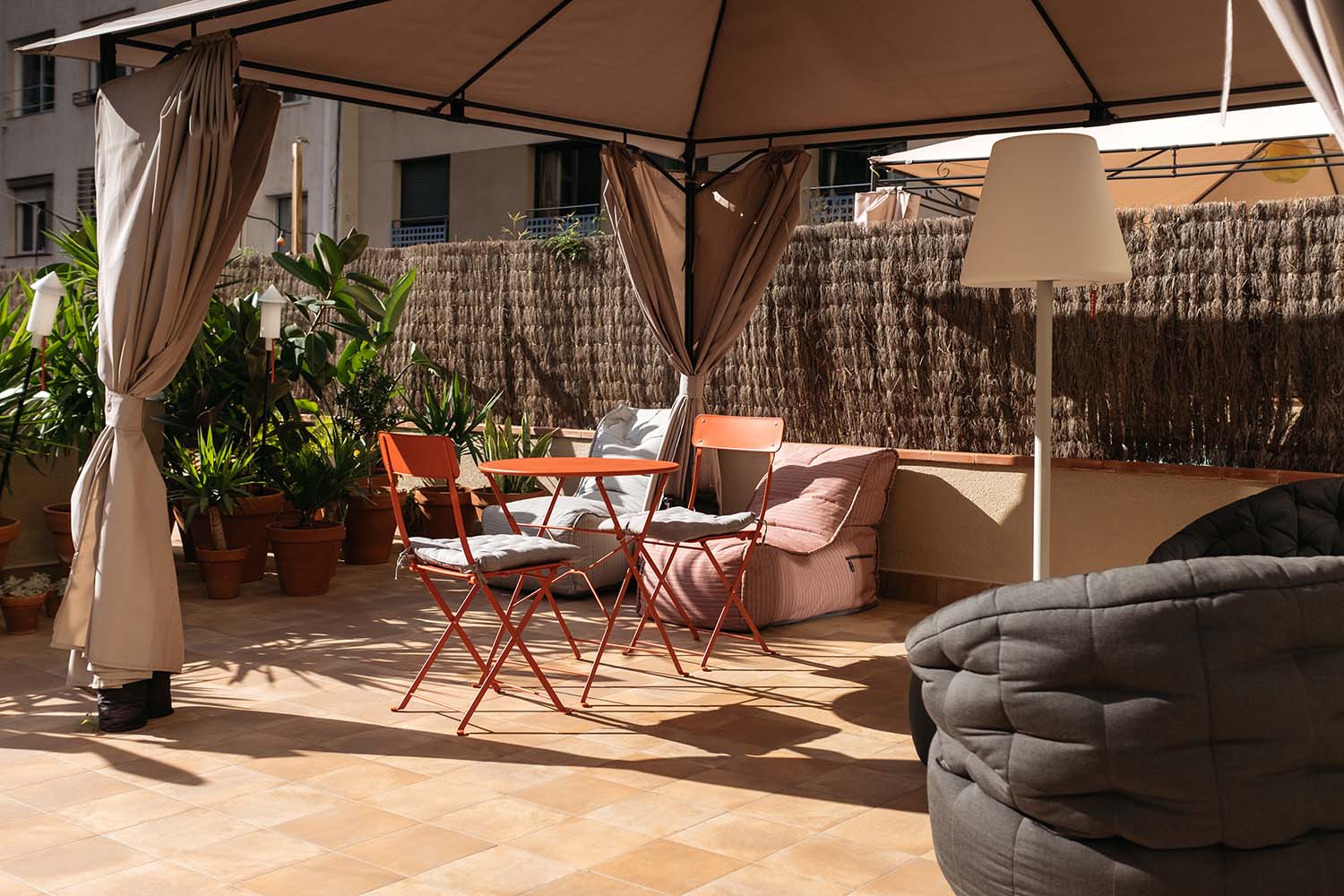 Designed for indoor and outdoor use, our very own Edison adorns our sizable terrace with ample light. Ensconced underneath our cosy pergola, it can be used on its dimmest setting to provide just enough light for an evening glass of wine, and ramped up to its strongest to cast light over our outdoor dinner table for nights of alfresco dining.
What's more, Fatboy have developed an app from which you can turn on the light, also change the intensity and colour with a tap and swipe; all of the lamp's functionality able to be controlled directly from your smartphone or other compatible devices. The Fatboy Light Control also allows you to pair up to six of the same Edison's for a simultaneous effect, lighting up individuals rooms and outdoor spaces at the same time.
A timer enables you to regulate the floor lamp regardless of where you are, the perfect solution if you're out (or away) and don't want to give that impression to nefarious eyes. Using Bluetooth technology, it's a practical and easy way to add light to your life, with you being in charge of when to use the light and at exactly the right brightness or hue to fit your mood.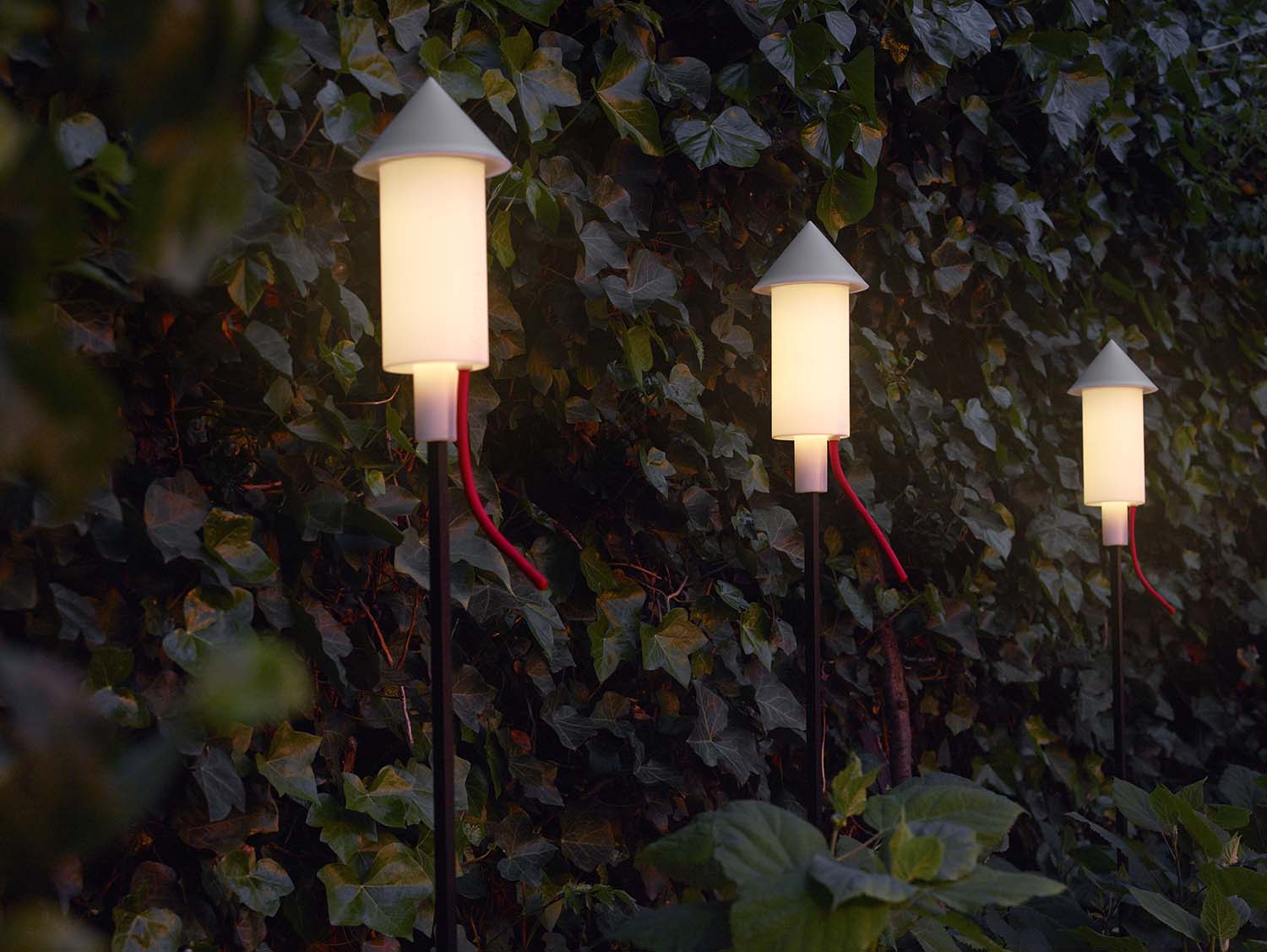 Ignoring the rules for over 20 years, designing products that break the status quo, you can complement your Edison the Giant with Prêt a Racket, a set of three solar-powered LED lights that have a quirky firework rocket aesthetic; the freestanding garden floor lights 'fired off' by pulling on a Fatboy-red fuse.
With six hours burning power and a potency of 2700 K, pop this set of three in your plant pots or grass (somewhere with plenty of daylight) and 'countdown' to nightfall, where your Prêt a Rackets will go off with a bang, providing quite the display; giving out a pleasant, warm light once ignited (either automatically or via that cheeky fuse).
Combining the practicality of traditional lights with the sort of playful aesthetics that make them immediate design classics, both of these products bring instant attraction to your living space whilst overdelivering on cutting-edge functionality. Brilliant in every way.