The perfect match between past and present and a fusion of timeless style with new technologies, a new fully electric Fiat 500 Spiaggina is a modern reinterpretation of the iconic Italian car with modest top speeds of 80 kmh and an 100 km autonomy, but with bags of old world style.
Realised by Garage Italia Customs in collaboration with luxury furniture designers Bonacina 1889, customers can now purchase this classic car with Bonacina's renowned rattan designs, the new version fully customisable and available with the Italian designer's signature handmade woven seats.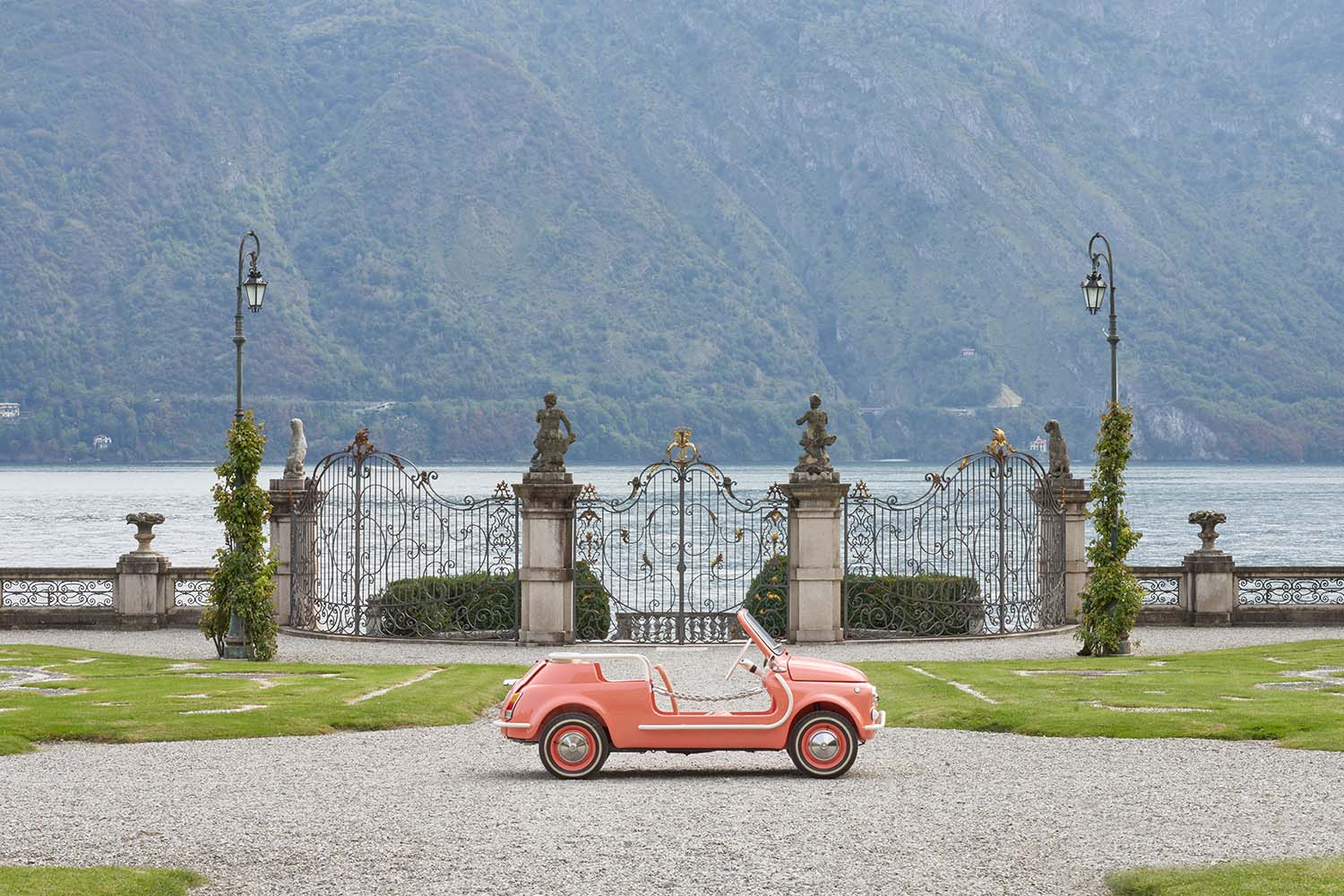 "It was nice to travel back in time with our craftspeople," explains Bonacina CEO, Elia Bonacina. "We found ourselves with the same bare seat of the classic version and had to figure out how to weave our material within its metal skeleton. This has been developed with our philosophy in mind: creating a product that lasts over time and offering an ergonomic and comfortable solution, as for all the products that we design and manufacture."
Rechargeable in just a few hours and from any domestic power socket, the updated version resumes the first model designed by Vittorio Bonacina in the 1950s, which became part of the collective vision of the 'dolce vita'. Unlike Bonacina's original version, which was made out of rattan core in its natural shade, the new 500 Spiaggina can be produced in a colour chosen by Garage Italia's customers; allowing a harmonious blend with the colour of the bodywork.
Designed primarily as a courtesy car in the hospitality and private event realm, the electric 500 Spiaggina starts from 65,000€ and is available in a range of pastel and vibrant hues. With two gear modes selectable from the button panel located on the tunnel instead of the gearshift and the roof completely removed, this might not be the most practical car we've ever laid eyes upon, but my god, it is certainly one of the most adorable.
A beautiful example of fusing modern technology with the finest design of yesteryear, this Garage Italia Customs and Bonacina 1889 version of a dolce vita classic is certain to catch the eye of many a design lover.
@bonacina1889
@garageitaliastudio