Hate to break it to you, but it's that time of the year again. Depending on where you live, the Christmas carols may have already kicked into overdrive. This means if you need to retain any sense of sanity, you'll be looking for a two month hiatus from shops. It's what the internet was made for. However, the lack of visual inspiration from IRL shopping can be difficult. So, that's why we're back with another Christmas gift guide.
So, are you in need of inspiration for loved ones with adventure in their hearts? Those committed to changing their lives in the name of battling climate change? Design obsessives? Or someone on a mission to improve their mental wellness? Well, these are the gifts to Google. Avoid gingerbread lattes, don't ring no Jingle Bells, pick up the perfect gift without changing out of your pyjamas. Here's our guide to the very best Christmas gifts.
***
For those with travel at heart.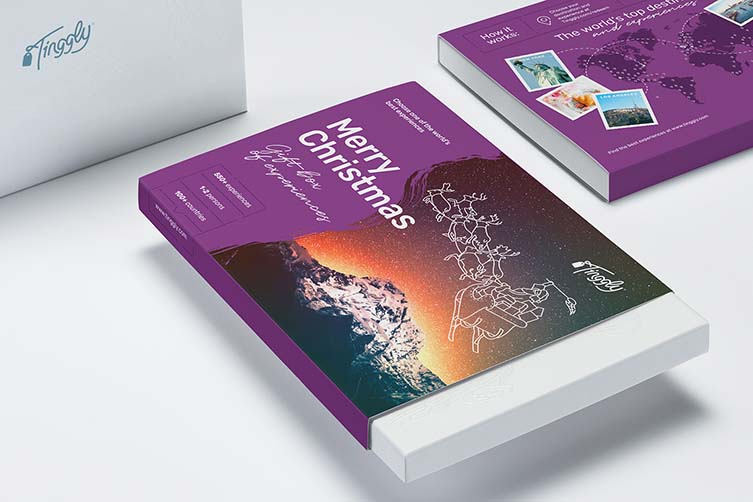 Tinggly
Give stories not stuff. Tinggly is the gift solution for friends and loved ones who have a fondness for travel, adventure and making memories through experiences. The gift company able to satisfy the needs of the most intrepid culture vultures, adrenalin junkies, relaxation seekers, and eco-conscious travellers. All via a selection of collections which are quick and easy to purchase and even easier to redeem. In a world where less of us are accumulating stuff, turning our backs on consumerism, Tinggly is sure to put a warm, fuzzy smile on the face of any recipient.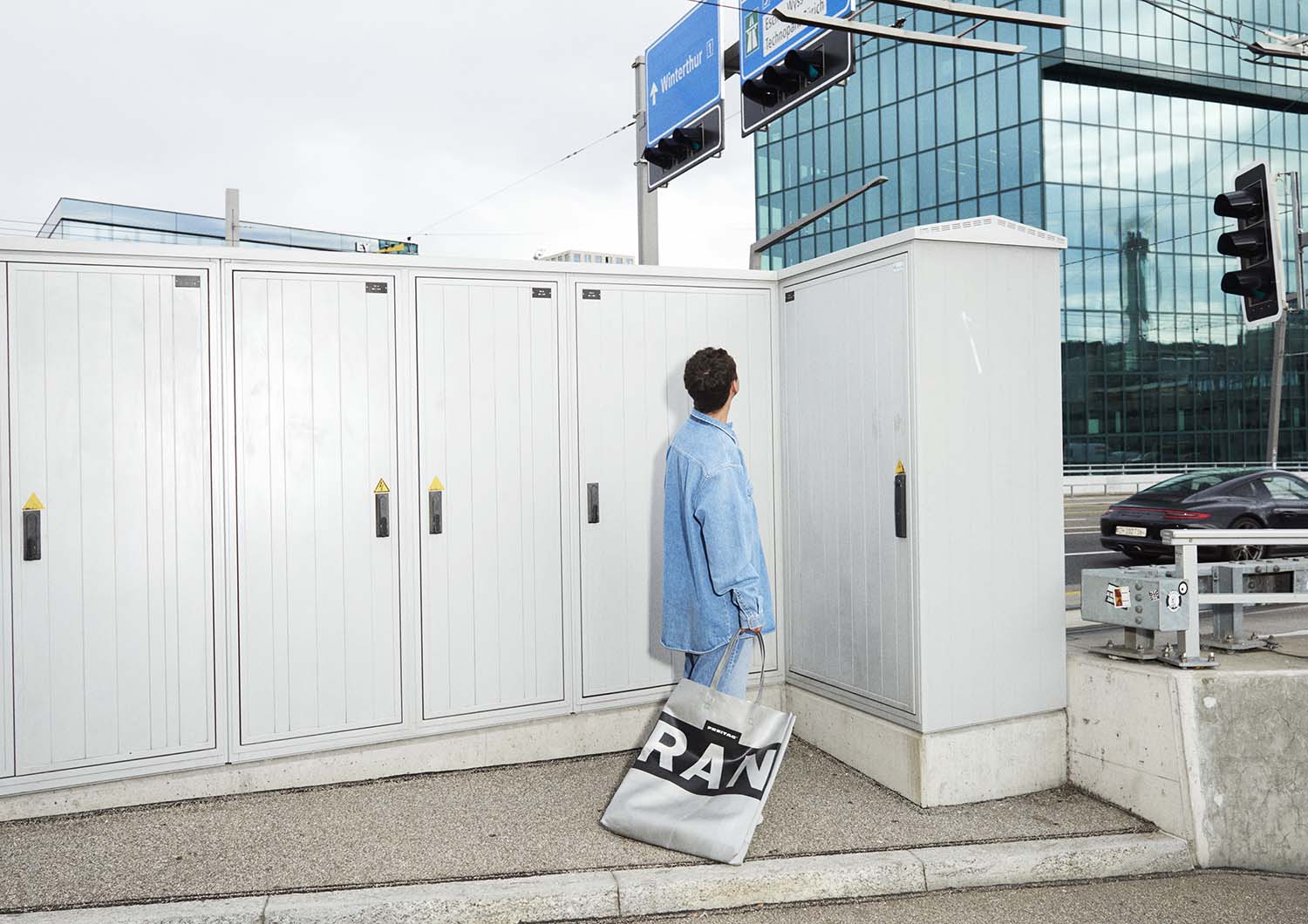 FREITAG, F729 EXTRA+LARGE
Looking for a tote with a difference? FREITAG, the Zurich-founded style lab renowned for creating bags made out of used truck tarpaulin, have launched their latest piece. And what a statement it is. Measuring a whopping 480 × 80 × 570 mm, these oversized tote bags ooze individuality. The collection is comprised of 1,729 one-off bags and sure to suit the nature, ego or mood of whoever needs one of these in their life.
It's undeniably a bit of a monster, though. Perhaps not suited to everyday use, the brand created a small, more practical crossbody EXTRA bag. It's ideal for storing your keys, phone and the other bits that would otherwise get lost in the cavernous F729. Fill the LARGE with your full haul from this Christmas gift guide. Wear the EXTRA to store your vitals. Those with big personalities and commitment to our planet will adore FREITAG's latest beauty.
Tesalate
Removing the hassle and mess from beach days. a Tesalate towel repels the most feared consequence of a day down the beach. That means no more trailing infinite grains of sand through your home or hotel at the end of a long and relaxing day under the sun's rays. It's a breeze to carry, easily rolling up into a small bundle in its own waterproof case. Furthermore, Tesalate is able to absorb up to a litre of water. However it dries in a flash.
Made from AbsorbLite™ microfibre technology, pesky sand slides off the 80% polyester and 20% polyamide towel, making this Australian-designed piece sand-free, super absorbent, fast-drying, lightweight and compact. What's more, with over 20 designs to choose from, and individual and sharing towels available. The hardest part of your day will no longer be cleaning up all the residue, rather choosing which photo to upload to the 'Gram.
***
For the climate change activists.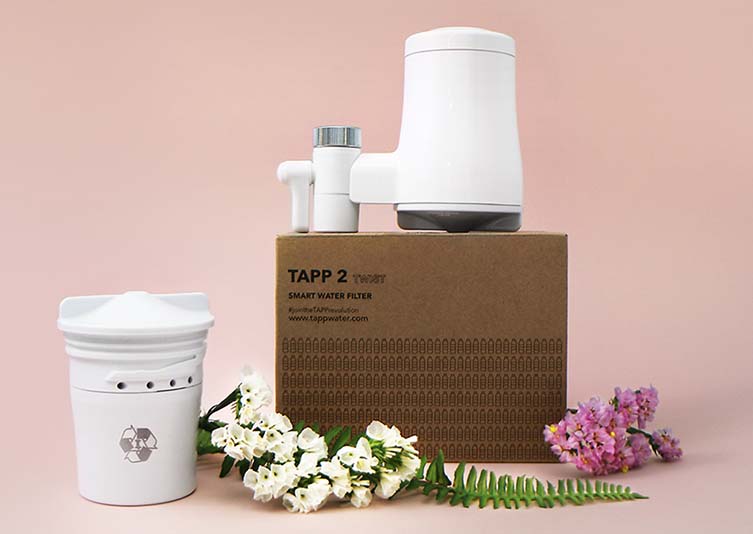 TAPP Water
The fact that we consume more than 280 billion single-use plastic bottles worldwide is a pretty hard pill to swallow. Even harder is the realisation that less than 20% are recycled. With this is mind, TAPP Water was created; a company founded by a Swede and a German who, after thorough testing, designed water filters that met the high requirements of themselves and the general public.
Today, with the launch of TAPP 2, the Barcelona-based brand are the proud owners of the worlds first smart biodegradable water filter produced for Europe and North America. They also promise not to stop improving; the brand endeavouring to develop products to clean our water for years to come. Whilst a tap may not be what you'd expect from a Christmas gift guide, this is perhaps the most important tap you'll ever give. Help change the world this Christmas.
Stay Sixty Series II
More stats on plastic: a million plastic bottles are bought around the world every minute, 38.5 million everyday in the UK alone, with just over half making it to recycling. Meaning more than 16 million are put into landfill, burnt or leaked into the environment and oceans every single day.
On a mission to create timeless products that will make an impact as you keep them for years to come, Stay Sixty have developed a desirable alternative to single-use plastic consumption in the design of their Series II bottle, which—in response to the consumer need for effortless hydration—features an intuitive TwistCTRLTM Sip Cap that eases liquid flow for sipping, allowing the body to hydrate effectively. A natural 360° drink-through design means there's no need to remove the cap eliminating awkward spouts and straws, instead allowing the user to hydrate with a quick semi-turn of the cap. Seriously stylish and great for the planet, the Stay Sixty Series II should be on every active-enthusiast's Christmas list.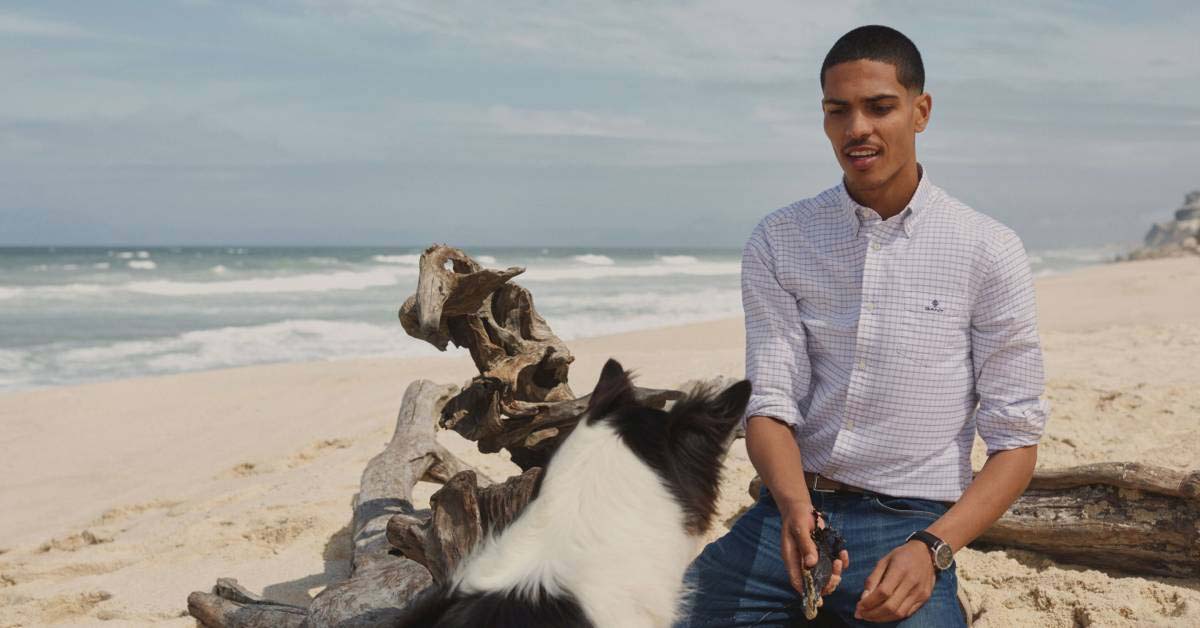 GANT Ocean Prep™ Shirts
Producing garments that last, American clothing brand GANT are members of the Better Cotton Initiative, a non-profit organisation working to secure a more sustainable future for the cotton sector. This means they use water more efficiently, minimise the use of chemicals and improve the economic development for cotton growers. Equally important for the environmentally-conscious brand is the future of our oceans; 'the ocean's business is everyone's business', they say.
To help secure a better tomorrow, the brand has partnered with SEAQUAL™ to help remove some of the approximately 165 million tons of plastic floating in our oceans, and epicycle it into a yarn that's integral to the production of their Ocean Prep™ shirts; a collection of conscious, sustainable and stylish shirts that are made with comfort in mind. Using smart fabrics that enable the wearer to move freely, with a GANT shirt, you know you're doing your bit for our planet whilst gifting a long-lasting and dapper piece of kit. You can thank us later.
***
For the design lovers.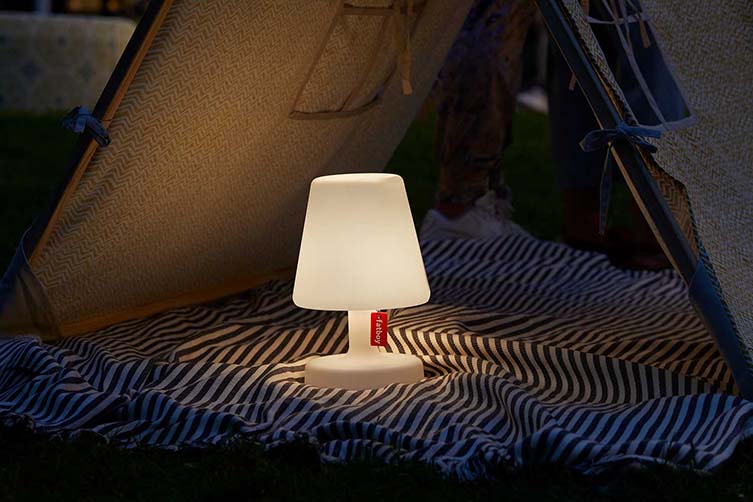 Edison The Petit
Part of the Edison 'outdoor lighting' family, Edison The Petit is what Fatboy call their 'most famous light'. The night light is a perfect example of form meets function. Edison looks as good on your outdoor dinner table as it does providing a romantic light in your garden. Even atop your balcony or terrace.
With up to 24 hours of wireless lighting, owners of this light need to simply switch it on before kicking back and enjoy its hues. The iconic table-sized lamp with LED technology is able to be enjoyed equally as much indoors and out. Another winner from the big brand that make bold products using bright colours and surprising selection of materials, other products in the Edison family include a medium, grand, and giant version. So, our winter nights needn't to be dull any longer.
Concrete Seoul Map by Hyon-sob Kim for Blue Crow Media
No Christmas gift guide would be complete without a dedication to concrete architecture in Seoul. Right? For the architecture nerd in your life, the 23rd edition of the 20th century architecture guide map from the brilliant Blue Crow Media turns its focus to South Korea; the two-sided​ Concrete Seoul Map written in both Korean and English, and serving as an expertly curated city guide companion. It's a veritable introduction to the city's unique architecture from the 1960s to today.
Featuring renowned architects such as Swoo-geun Kim, Zaha Hadid, MVRDV and Steven Holl amongst others, the guide nods to concrete architecture from the expressive qualities in the earlier days, to the more sensitive vocabularies of the material being developed now.
Tokyo to London. Detroit to Paris. Blue Crow's brilliant and exhaustive collection of modern architecture maps are the perfect gift for the design geek in your life.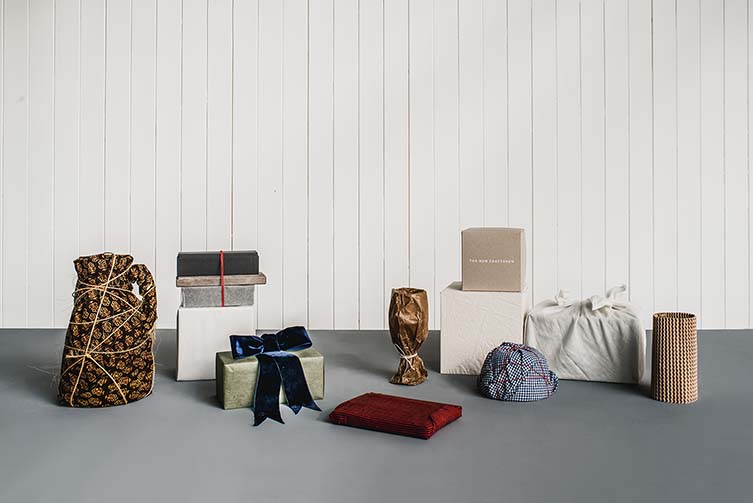 The New Craftsmen
Comprising finely crafted wares that speak to the individual personalities of the giftee, The New Craftsmen's many makers have created contemporary works that reinvent traditional pieces; the collections available online and in-store from 6 November.
There's The Folklorist, an edit that celebrates authentic and British stories. The Architect, with clean, contemporary, functional pieces that speak to the more design-led individual. Also, The Dandy, The Curator and The Host, a collection of objects for the individual who takes pleasure in unique and functional pieces for the home. Each of these thoughtful edits imbue the British brand's ethos of making visible the life of things. Useful, beautiful objects to enjoy every day.
***
For those in search of mental wellbeing.
The School of Life
A game to help you recognise the ups and downs of our emotional journeys, Snakes and Ladders: Climb to Emotional Maturity, is the latest release from The School of Life, and the ideal Christmas present for absolutely anybody who is traversing our complicated modern world. Adding to their take on the classic board game, A Job to Love helps us to make sense of our desires before its too late; Phone Detox is also designed to bring sanity to the most intense technological relationships, whilst luggage tags announcing Emotional Baggage and an apron proclaiming 'I'm a Mess', put out there the kind of thoughts all of us have at some time.
As we, as a society, improve our understanding of mental wellbeing, The School of Life's singular takes on educational psychology make for perfect gifts for the modern age. It's the perfect conclusion to our latest Christmas gift guide. Enjoy.