Located next to Toronto's Bellwoods Park, renowned cannabis brand Superette have opened their first express shop; Sip 'N' Smoke a 690 square foot colourfully decked out kiosk, selling pre-rolls and beverages intended to be enjoyed outdoors in the park.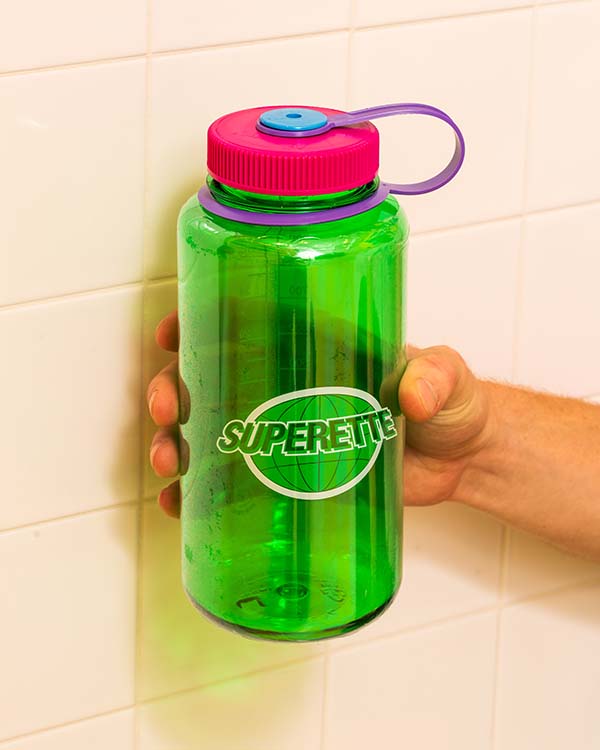 Having won several awards for their brand identity and store design, it's little surprise that Sip 'N' Smoke——the brand's fifth store——is as eye-catching as the others. Inspired by Europe's streetside kiosks, the 'grab and go' express concept also calls on classic corner and convenience store aesthetics in its bold and irresistible essence. Bearing the hallmarks of all of Superette's intentionally nostalgic retail environments, this outpost boasts a vibrant yellow colour palette, white and yellow checkerboard tile floor A Super Slots machine and their signature Munchie Phone complete the quintessential Superette retail experience.
In keeping with the convenience store concept, Sip 'N' Smoke does not have a menu. Instead customers are guided by a 'budtender' who helps them pick up a try and choose from a curated selection of ready-to-consume pre-rolls. The hyper-focused cannabis offering complements the herb with other park-ready lifestyle items including beverages, portable speakers, blankets, bottle openers and totes.
Petite in size, Superette continue to think big in terms of product and customer experience. Chief brand officer, Drummond Munro sums things up perfectly: "'Express' doesn't just mean a smaller footprint, it means an opportunity to rethink curation, customer journey and all retail principles that seem to get forgotten when we talk about cannabis. In an industry that has become more and more homogenous everyday, Sip 'N' Smoke is another way Superette continues to move the industry forward."
Another winner from a global trailblazer in the 'new weed order', Toronto's Superette Sip 'N' Smoke offers a blueprint for an industry some of us thought we'd never get to see. Inspired.