International research and design lab SPACE10 has opened a outpost in India, the centre—based in Copenhagen, and having popped-up in cities such as New York, London, Shanghai and Nairobi—having chosen Delhi to create a collaborative platform where experts, creatives and specialists in multiple fields can meet; learning from India to make everyday life better for people and the planet.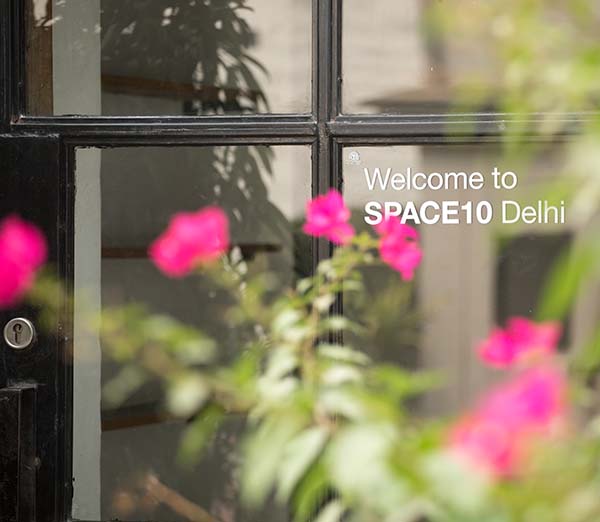 Open until 15 April 2020, SPACE10 Delhi is located in the Chhatarpur Dhan Mill Compound, a neighbourhood filled with high-end stores, indie shops, couture fashion houses, cafés, and one fast gaining a reputation as an up-and-coming hub for emerging design studios, artists, creatives and young professionals. Renowned for researching and designing solutions in everything from the future of food, architecture and city design, clean energy solutions to exploring the future of self-driving cars, the work of SPACE10 has won multiple awards and been exhibited the world over.
The not-for-profit platform is open to the public and hosts a program that enables talents to meet, share and play; exploring everything from digital fabrication and open source design to augmented reality. Collaborating with local and international partners, the Delhi location hopes to ignite ideas, perspectives and solutions that wouldn't have been possible elsewhere.
"We want to be where the future is," explains managing director, Kaave Pour. "India has a young, educated and tech savvy population and will soon be the most populated country on Earth, with a fifth of the world's youth living here. India is also one of the most diverse countries on the planet with the fastest growing economy. We therefore consider India extremely inspiring, and as the ideal place to learn and explore new sustainable and scalable solutions that can help combat real problems for real people."