Two of the major forces behind Toronto's culinary scene, Terroni and Cumbrae's, have come together to create what they believe to be "the most original grocery and dining experience in the country," Stock T.C transforming a heritage postal station into a gastronomic affair that offers fine ingredients, prepared foods, and a full dining concept.
Located on a Toronto public plaza that once served as an historically important gathering place, Stock T.C will continue to bring people together, this time through their eyes and stomachs; the space designed by locally based Giannone Petricone Associates and situated within a 1936 limestone building now home to a ground floor open market, 200-seat bistro and third-floor garden room event space with circular bar and roof terrace that takes full advantage of its sweeping views.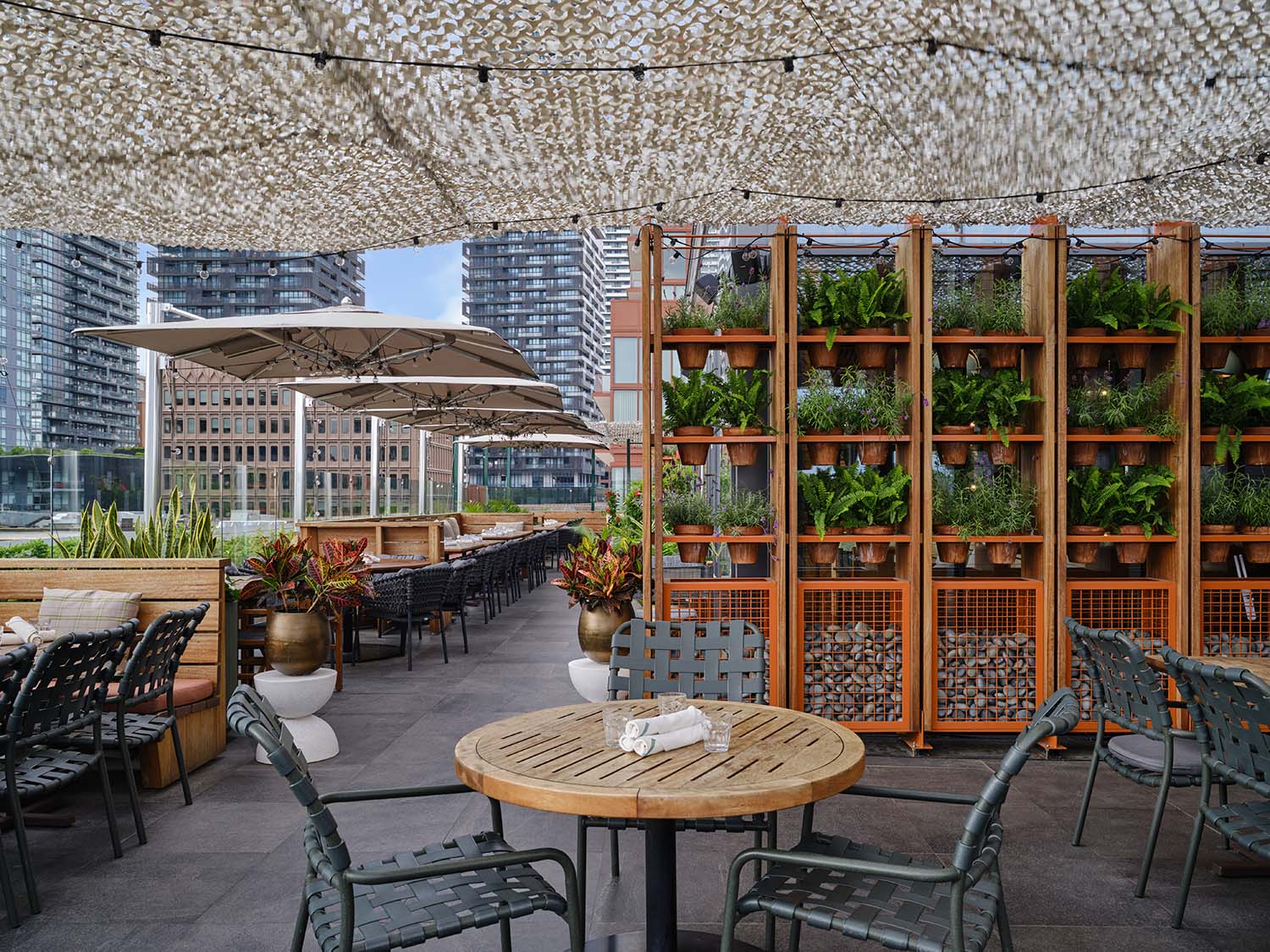 Just as the shelves and counters display raw ingredients and comestibles, Giannone Petricone introduces materials and architectural elements interpreted in degrees of unrefined to refined, something that becomes apparent as shoppers and diners move throughout the building from the ground level market and self-serve tavola calda to the bistro, bar, and event experiences on the second and third levels.
Repurposing a defunct heritage-grade Canada Postal Station into a culinary emporium breathing new life and purpose into its vintage structure, at STOCK T.C, Giannone Petricone Associates and the minds behind two of the city's most important culinary mainstays have come together to create an entirely new food and drink concept; a place to shop, drink, dine, and connect with the local community.