Combining chef Carlos Gaytán's love of gastronomy and the endearing sensation of being home, surrounded by family, Chicago restaurant Tzuco provides a culinary experience centred around coming together over damn fine food.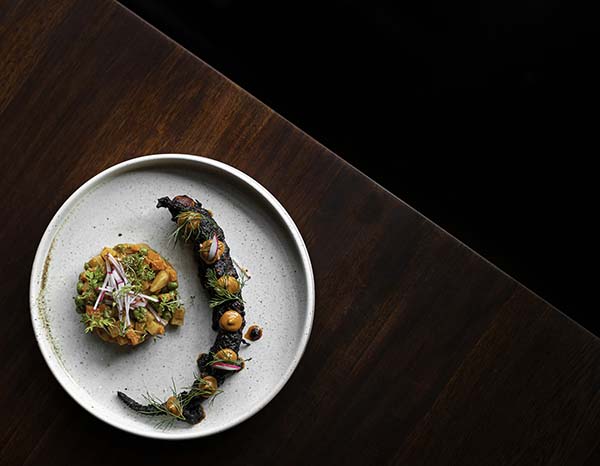 Having become the first Mexican chef to receive a Michelin star in 2013 and 2014, Gaytán today presents the best of Mexico through his own vision; Tzuco Chicago a brilliant and bold culinary concept relaying the story of the chef's life throughout a myriad of culinary creations in a brooding, cinematic space that is unforgettably singular for the city.
Studio Cadena + Asoc. Concept Design—who have previous with enigmatic spaces; think Gualdalajara's Hueso, or the stirring Il Mercato Gentiloni—looked to Gaytán's hometown when seeking visual inspiration. Named Huitzuco—derived from the word Huixochin, which means 'abundant thorns' in Nahuatl, the language of the Aztecs—the town in the Mexican state of Guerrero serves as a metaphor for the chef's remarkable journey, the designers transporting literal and metaphoric representations to Chicago; thorns and fossils, artisan objects and natural ephemera providing diners with an immersive experience that stays true to Carlos's personal story.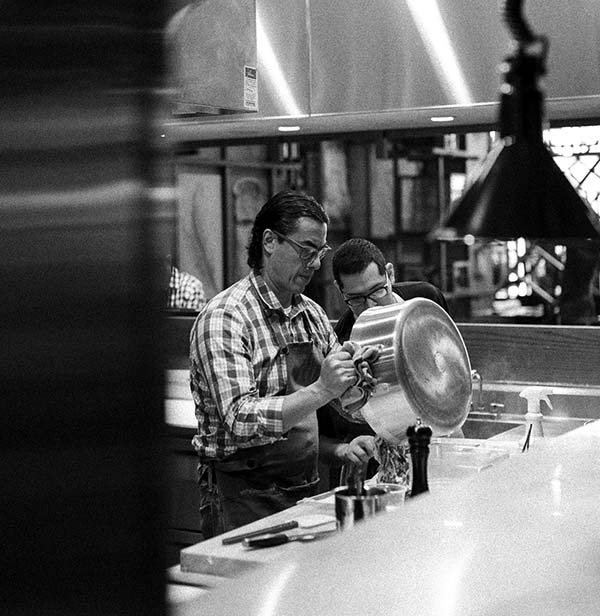 Creating a space of strange beauty where "design evokes the idea of life arising from absolute nothingness," the Mexico chronicled in this concept is a bare-bones experience; where richness is lived through the purity of materials and their deeper cultural context.
Here, coarse materials are displayed amongst Huitzuco's thorns and wooden structures, a simple yet intrinsically detailed space that allows the Mexican chef's food to be the star of a dramatic show. Be that a ceviche verde with hamachi; cured fresh cactus, cucumber, cactus sorbet, serrano pepper, mint and cactus aguachile; the delectable oven roasted pulpo enamorado, with carrots, peas, potatoes, tuna aioli, dill; or barbacoa de cordero, a steamed lamb neck served with garbanzo beans purée, jocoque, mint, dill and greens.
Distinctly Mexican with flashings of French finesse and a warm welcome, Tzuco is a mythical place where imagination and creativity arising from austerity is to be celebrated.
@tzucochicago
@cadenaconceptdesign