September saw the grand opening of Lynk & Co's Barcelona Club, the Masquespacio-designed venue akin to a world of utopias with spaces nodding to the Wizard of Oz, Gaudí, and a myriad more. Situated in the heart of Passeig de Gràcia, the Catalan capital's grandest shopping street, progressive car brand, Lynk & Co, provide innovative mobility solutions, their membership-based approach meaning members can access a car on a flexible month-to-month basis and share it with friends, family, and the Lynk & Co community at large.
For a brand that's far from conventional, it was only fitting that the Valencia-based creative consultancy designed a 'club', the brand's first in Spain, that reflected the client's philosophy as "an option for the new generations in search of a sustainable lifestyle full of experiences that move away from the standard." The Lynk & Co Barcelona Club not only reinvents mobility, but also provides a creative and sustainable meeting place for city dwellers and visitors alike.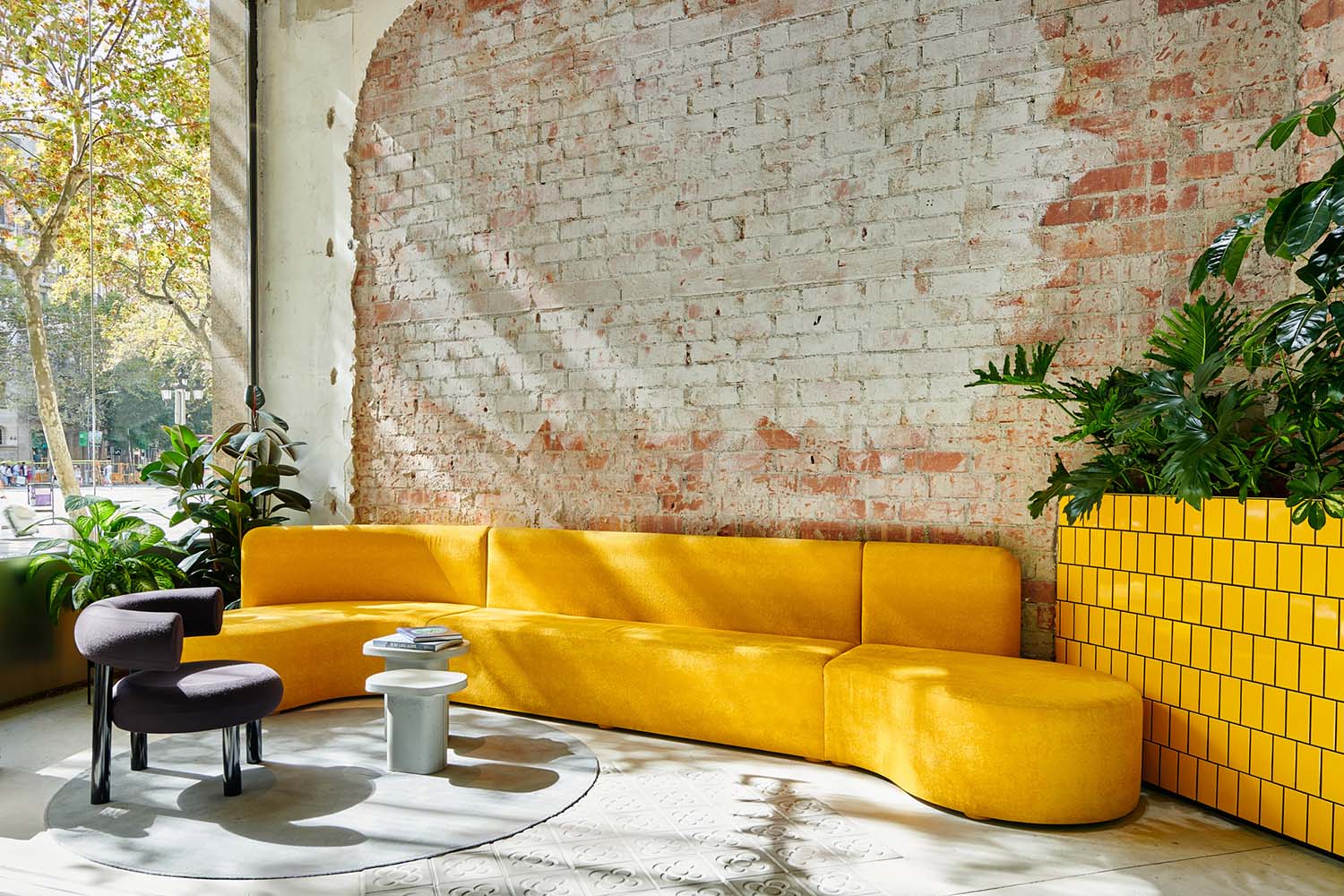 A city renowned for its creativity, and a hub of artistic disciplines including art, design, music, and architecture, Masquespacio began by looking at the style applied in other Lynk & Co clubs; infusing it with a distinct Barcelona appeal. A versatile place where members come to talk cars, memberships and hang out, the venue features a variety of spaces that each represent their own use, inspired by a theme related to creativity; namely those disciplines mentioned above.
Upon entering the building, visitors will notice a gigantic castle with a reflective green hue, alongside contrasting exposed brick wall next to a floor-to-ceiling window that looks out over the famous shopping street. In the showroom, the Lynk & Co car is situated underneath a purple curve giving a 'whale' effect; again contrasting against the building's original industrial style ceiling.
There's more to car shopping at this club, visitors taken on an immersive experience that includes fashion shopping and the ability to create content among one of the many temporary installations and permanent fixtures. Even the bathroom, with its show of lights and sounds designed to remind you to your favourite childhood movie, is worth a peek. A coworking space is located in a 'swimming pool' behind an old safe, allowing members to indulge in a spot of work before negotiating a new plan at this distinguishable, modern-day dealership.
A progressive aesthetic for a progressive venue belonging to a progressive brand, Lynk & Co's new Barcelona home is another inspired piece of otherworldly design from the brilliant Masquespacio.
@lynkco
@masquespacio_ana
@masquespacio_chris