A Chicago bar and restaurant lets the greens to speak for themselves; as veggies and salads take centre stage on the pretty plates at Bad Hunter. Located in the city's Meatpacking District, the 75-seat restaurant uses preparation techniques like wood-fired grilling, smoking and in-house fermentation to take their produce to another level.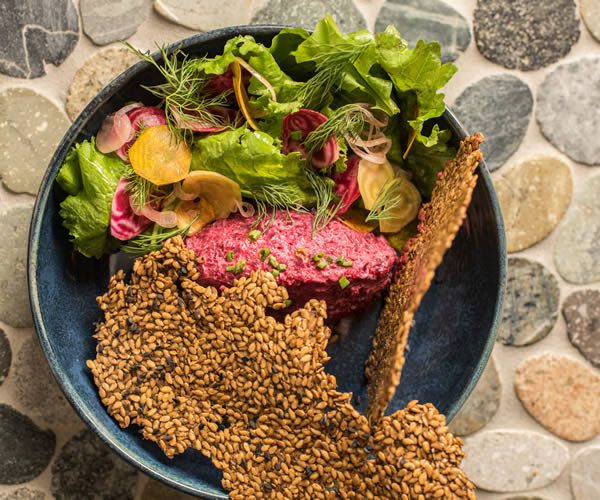 Carnivores need not fear: tempura-fried lemons, butter dumplings and salads can be accompanied by chicken and sirloin skewers, your veggie burger can even be served with a sly side of bacon. This is the former Meatpacking District, after all. Owned by the Heisler Hospitality group, the ethos here at Bad Hunter is to take a 'sessionable' approach to food and drink; encouraging customers to have lunch, linger over an afternoon glass of wine, before staying on for dinner and a cocktail. Executive chef Dan Snowden notes that lighter fare makes this concept a very real possibility.
The interiors were put together by Kevin Heisner, who relied on natural light, greenery and a neutral palette. French doors span the entire length of the space; whilst custom woodwork, white brick and river stone tabletops add an airy elegance to a overall feel that respects its neighbourhood's industrial past.