It's the state capital of Victoria, named after the monarch who became a byword for traditional and conservative Britishness, so the Australian city of Melbourne should really be in love with tea. But it isn't. Tea has its place but they can take it or leave it – what gets the heart of a Melburian beating faster is coffee.
There are well-known Melbourne coffee shops going back to the 1920s, but it was the Second World War that brought about the real bean boom. Immigration from Southern Europe and the Mediterranean – traditional coffee drinking regions – saw the already cosmopolitan city swell with Italian and Greek diaspora wanting an authentic taste of home, and there was no shortage of entrepreneurial baristas to supply the demand. Espresso machines were next off the boat, and by the mid 1950s, Melbourne had a Parisian district where café culture was flourishing.
Cafés continue to be a major part of Melbourne life, and when there's that concentration of expertise married with sit-outside weather, who can blame them? This year is a big one for Melbourne's coffee obsession – the World Barista Championships was held here, whilst the first urban coffee farm sprung up as part of the city's annual Food and Wine Festival – so what better time to visit Australia's capital of cool? As luxury travel continues to evolve, a trend towards food and drink-related globetrotting is fast flourishing – and now that Emirates Holidays are tailor-making extravagant holidays to this side of the world, we decided it high time to revisit a few of our favourite Melbourne cafés…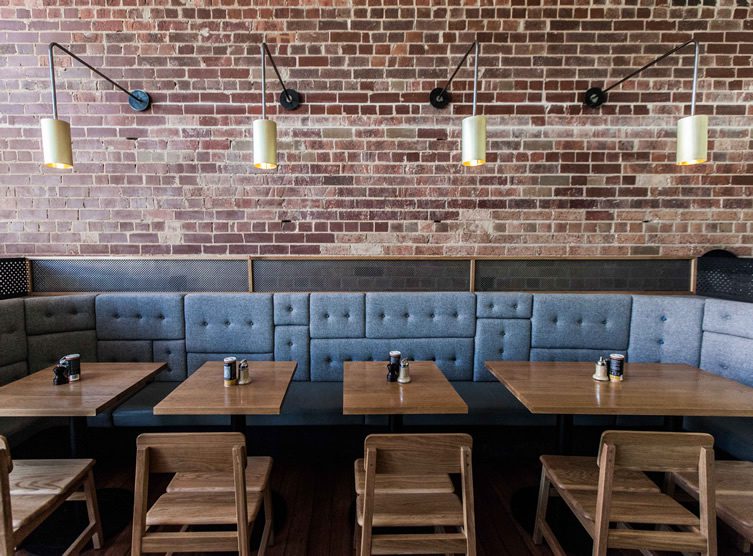 First up on our travels are a couple for the purists. Market Lane Coffee and Fifty Acres are both fanatical about their brew – the former is more of a stripped-back, educational place where experts are on hand to make sure you do your beans justice when you get home, while the latter has an industrial space to sit down on site and let the professionals work their magic. Home and away, top cuppas to be had. (What?)
Over in Collingwood, Tomboy serves up some delicious cake to go with the coffee courtesy of the folks behind the Box Brownie bakery wholesaler. While customers are supping, they are watched over by Drab's enormous moustachioed, tattooed baby, which is a comfort. Next up is Hammer & Tong 412, which more of a food angle going on in Fitzroy, and an unusual angle at that. The fresh ingredients for this veg-heavy menu could have come straight from the communal farm that the café's socialist branding hints at – over in South Caulfield, Mr Brightside's log cabin approach is a further nod towards the roots of the humble bean.
Brunswick's Code Black is a major player on suburban Melbourne's coffee scene – a double fronted warehouse containing a wealth of treasures for the aficionado. With a breakfast and lunch menu recently added and a wholesale department for those who want to buy in bulk, this is coffee central. On a much smaller scale, Silo by Joost occupies a spot in the Central Business District with the focus on green strategies and minimal waste in a a venue which is as much art installation as café, from the imagination of Dutchman Joost Bakker. And finally, after all that rushing around on the mother of all caffeine highs, how about taking things down a notch at Slowpoke Espresso? It's another place where recycling is on the menu in a big way, as evidenced by the 12 metre wall of off-cuts along one side and much of the furniture at the relaxed Fitzroy hangout.
All that's got me in the mood for a nice cup of tea…
***