The way you arrive tells you a lot about how things are going to pan out. I've been sat, cramped into the backseat of a clapped-out Japanese exec-motor-turned-taxi, on the way to a messy house party somewhere in the middle of nowhere. I've had my face rammed into the perspiring pit of a subway commuter who lost his soul in the mid-1990s, and just counts down the days until he buys a big house in the country and spends all day in his garden shed. And yes, I have arrived in fancy blacked-out chauffeur-driven numbers, boats too. But when your ride is a Riva speedboat that hurtles past the mega-yacht that Kendall Jenner — yes, the starlet of the world's most famous family (sorry not sorry Elizabeth II) — was Instagramming to her 28 million followers from earlier that day; you can be sure that it's going to be a surreal night, at least.
And surreal it begins. Sunset Monte Carlo is decked out like an Illuminati Ball — one-eyed creatures observing obscenely rich Russians splashing themselves in champagne. It's fun in a vouyeristic way, and if you can't beat 'em, join 'em — so I splash myself in champagne. Gosh that's fun. If I'm left feeling mildly perplexed by Sunset, our next stop offers plenty more surrealism but tinged with added gaiety — we shan't have to rub shoulders with the common people much longer.
[Cont.]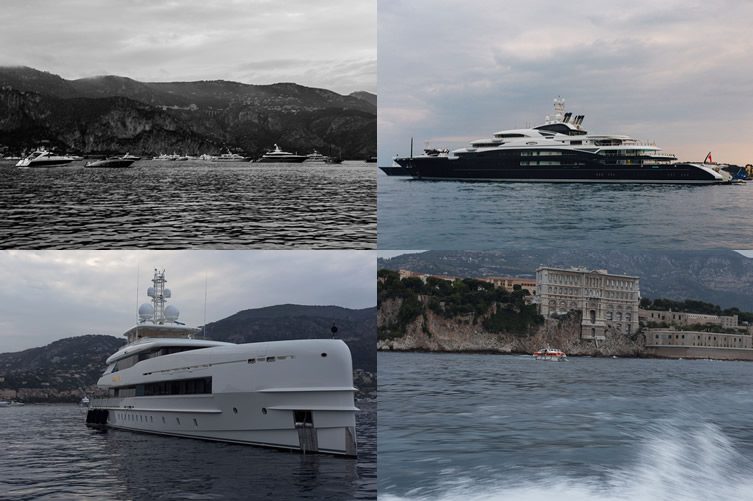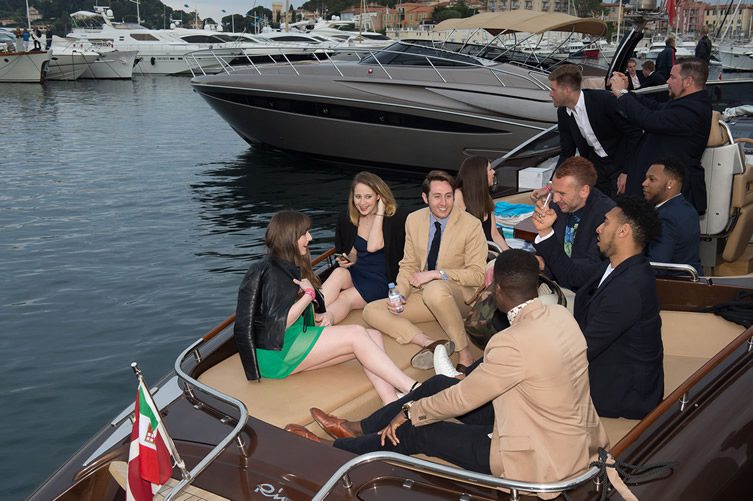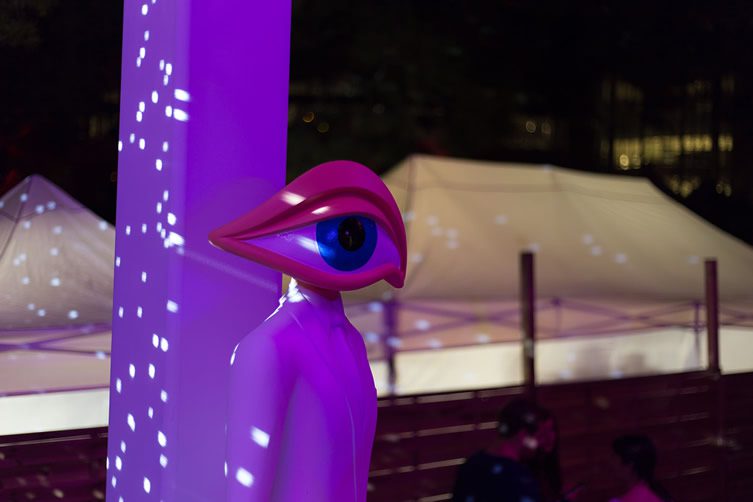 A brief transfer in a convoy of Mercedes people carriers, and we're at Port Hercules, Monaco's famous harbour, and where champagne behemoth Mumm have moored up for the Grand Prix. Which brings us neatly to the reason we're here. Much as I like swanning around the French Riviera, I'm a busy man, I just haven't got the time in my hectic schedule for all this revelry. Honestly. But this is in the name of serious research: summoned over to France by the folk at Maison Mumm, We Heart tracking the journey of bubbles — from artisan roots in the northeast of the country, to the podiums of great Grand Prix races, Melbourne to Abu Dhabi. But there was an impressive aside, the champagne house had a new innovation to shout about, and they'd invited one of the planet's most celebrated music producers to do just that.
Back to the yacht, bobbing in a harbour as famous as Formula One® itself; as glamorous and as iconic. Port Hercules is the definition of having arrived. Here we are, my pal spilling his cheap cider on me in the back of that cramped mini-cab a distant memory. As if serving as confirmation that I had indeed arrived, our old friend surrealism rears its cheeky little head, in the shape of Cara Delevingne who — and I'm going to be brutally honest here, kids — is not the sort of person I'm usually at the same private party as. The über-model is here with her sister Poppy and an entourage, of course. My entourage are fellow journalists, heads buried in their smartphones presumably telling their pals they're at a party on a yacht with Cara Delevingne.
[Cont.]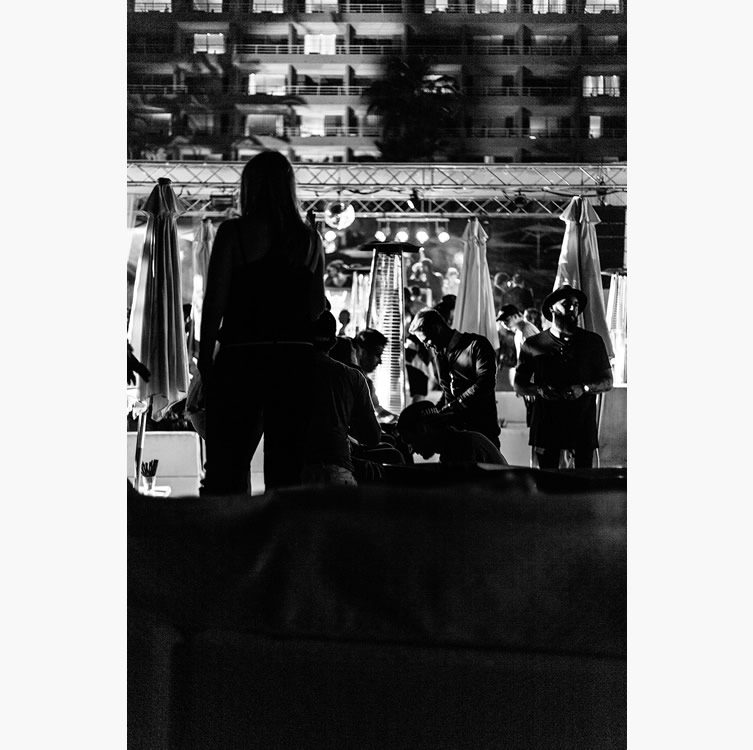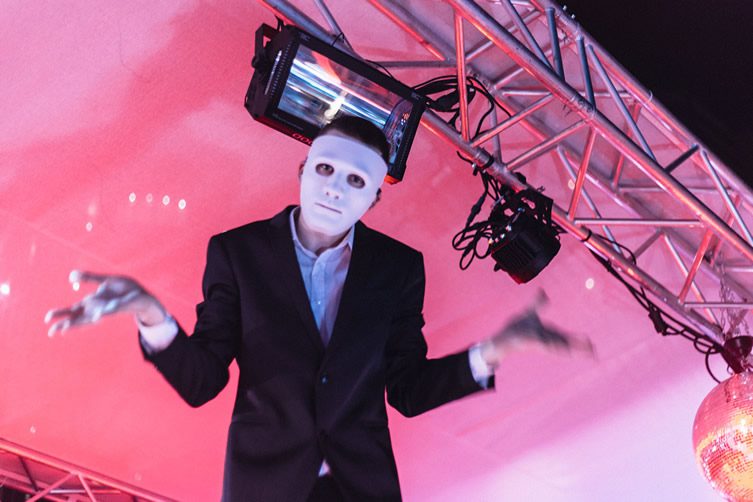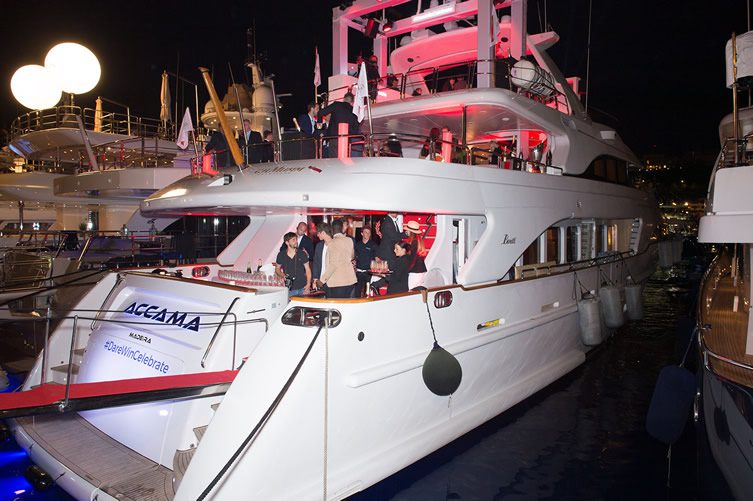 I digress, but Mumm's innovation harnesses all that you've read so far. The Grand Prix, its twists, turns and eventual celebration; the celebs that occupy the upper echelons of their game; the revellers at the Sunset beach club. The glue that bonds anyone popping the cork of a champagne bottle — mere mortals, Grand Prix winners, mere mortals popping them at the behest of A-Listers — is the very moment that trapped CO2 forces the processed bark tissue from its neck. The ooh, the aah. Mumm asked themselves: how could they heighten this moment, how could a mere mortal become a Grand Prix winner?
Through the application of fancy technology, the connected magnum allows select nightspots to trigger any digital process they so well choose by merely popping its cork. A light-show; a song; fireworks — the connected bottle's digital collar augments the experience of celebration, lifting a celebratory pop to new heights … a POP, if you will. But how do you celebrate the dawning of a new kind of celebration, the launch of a celebration-enhancing piece of technology? You get the man behind Bruno Mars-featuring, 10 million copy-selling mega-hit Uptown Funk. The man who gave Amy Winehouse her sound.
[Cont.]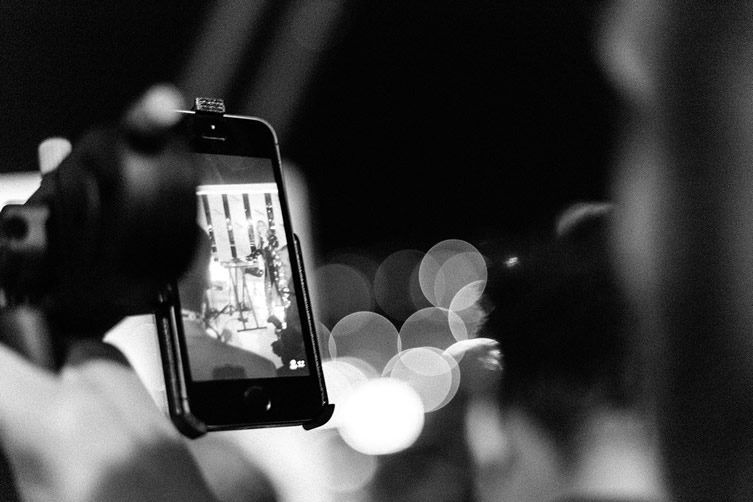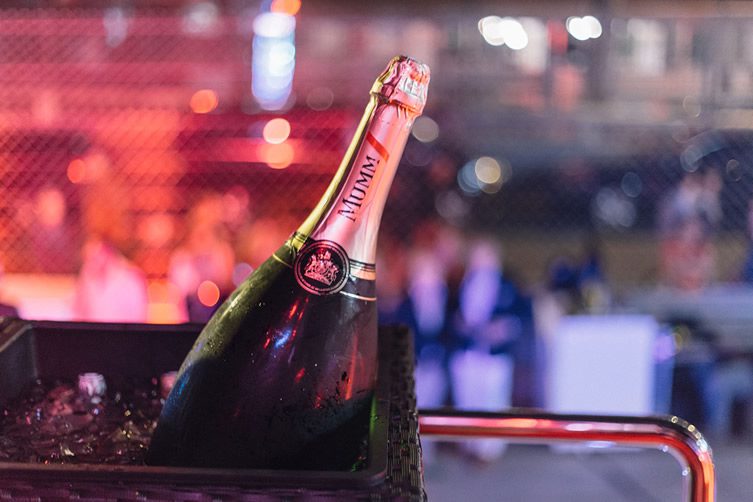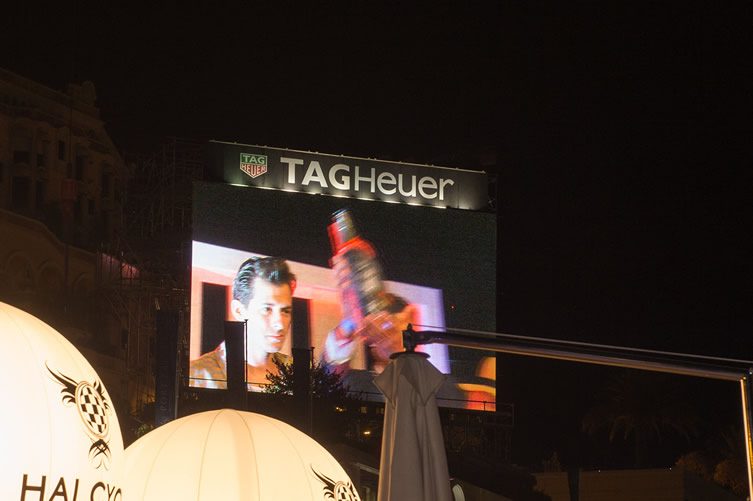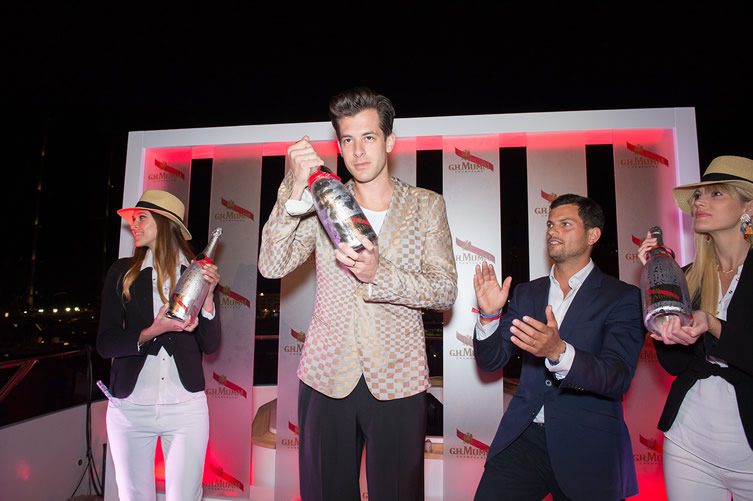 And so Mark Ronson debuts the prowess of Mumm's connected bottle, his its first public POP. We're not short on pomp, the debut POP triggering a live video link from our yacht to the screen that dominates Port Hercules, that will show tomorrow's Monaco Grand Prix. Ronson himself is a little shy (and, to give him his dues, seems like a thoroughly nice guy), but Mumm's top brass are clearly thrilled that their baby has arrived.
Our arms are twisted, we guzzle more bubbles. "Usually drink, usually dance, usually bubble" as Wiley would say. Dance we do, dancing our way off the boat and to VIP Room — a GP-only pop-up version of the infamous international nightclub — where Ronson hits the wheels of steel and Monaco's assembled A-List (pop stars, footballers, models) shake their stuff. Naturally, we drink champagne, making merriment till the very early hours. Future parties may have been ruined for us — by forcing us to rub shoulders with supermodels — but in their connected bottle, Mumm have delivered a means by which normal folk can take a peek inside the dizzying world of the elite. The connected bottle has arrived and, like I said, how you arrive says a lot about how things are going to pan out. What an arrival this was.