Originating from Buenos Aires, Argentina, Andrés Reisinger is one of the world's most sought-after digital artists. Creator of works that are meticulously rendered and packed with emotion, he recently revealed a new series that toys with physical spaces experienced by humans in their day to day life; the digital art installation series set to challenge our perception of reality.
Unveiled via his social media accounts, Take Over merges the tangible and intangible, transcending physical boundaries with a whimsical otherworld of profound, plush pinkness. The series takes place in some of the world's largest capital cities, through London, Paris and Rome, to New York and Tokyo, the works "envelope some of the most recognisable neighbourhoods in fluid installations, inspired by the peculiarities of each capital."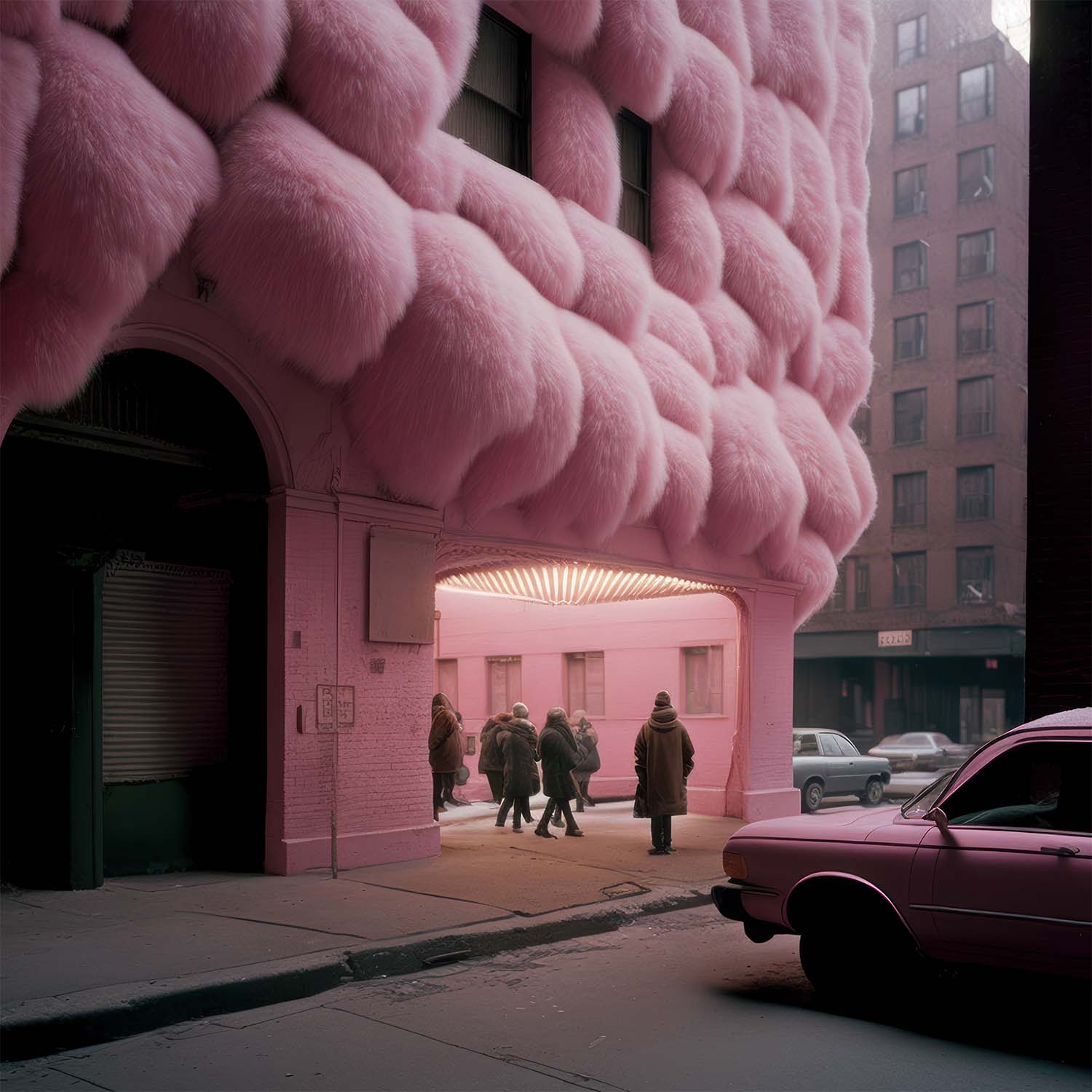 Whilst London features layers of various and diverse textures, Paris is refined with minimalistic silhouettes. Rome is draped in materials reminiscent of Cinecittà's glamour, New York boasts extravagant and performative coverings, and Tokyo offers an explosion of majestic and entertaining scenographies, Reisinger using digital art to build a theatrical performance where the streets themselves become the protagonists of a conceptual fairytale.
Proving a confusion between reality and abstraction, as soon as Take Over was posted to social media, questions as to where the works could be found were asked; fans asking for addresses, opening hours, dates etc. Permeating much of his work is a notion where Reisinger encourages viewers to question their own assumptions about what constitutes a "real" work of art; the artist himself adding that "anything that forms an experience is real; whether it be in the digital or physical spheres become secondary".
Harnessing the Instagrammable 'art event' that has become commonplace in the art world, sprinkling it with more than a dusting of Christo and Jeanne-Claude's iconic installations, and weaving it through his own digital lens of wonderment, Andrés Reisinger's Take Over is a very real body of work for an age where the boundaries of reality are becoming increasingly blurred.