A byword for the banal, the Ford Mondeo has a solid reputation amongst car critics, yet is seen by many as the workhorse to ferry the family; middle-management's loyal servant; reliable and solid; loathe to complain about rough treatment and the sticky hand-marks. But for those who like to judge a book by its cover, Mr. Inconspicuous has become Mr. Unmistakable. Flanked by the 2016 S-MAX, it and the Mondeo are the first to receive Ford's new Vignale treatment — a premium positioning for the height of the brand (announced at last year's Milan Design Week via the S-MAX Vignale concept).
Offered in just the range's top-specced engines — 2.0T EcoBoost 240; 2.0L TDCi 180ps; 2.0L Hybrid Electric 187ps — the Mondeo Vignale purrs into action. It's still refined, sensible, but acts like an old friend giving you a sideways glance when you suggest turning in for the night. Soon enough it's overpriced cocktails and late-night clubs. The response is snappy whilst controlled; handling tight with deftness, but look here: this is about design, the Vignale assimilation is your hand-tailored suit, Savile Row for four wheels.
In understanding the level Ford are aiming to reach with this new line, it's important to have a little background: Vignale is not a name conceived in an airless boardroom, by a random letter generator and too much Arabica. No. Ford's assertive move into the luxury car market holds considerably more weight than another faceless fumble in the marketing department. Purchased by the Detroit giant in 1973, Vignale was an Italian coachbuilder of sizeable repute, a pioneer of the Italian design philosophy. In the same mould as Pininfarina, Alfredo Vignale's company worked with them all: Ferrari; Alfa; Maserati; Fiat; Lancia. A designer ahead of his time, Vignale spoke of style melded with technology, and his customers came from across the globe — in a time where the world was a much bigger place.
[Cont.]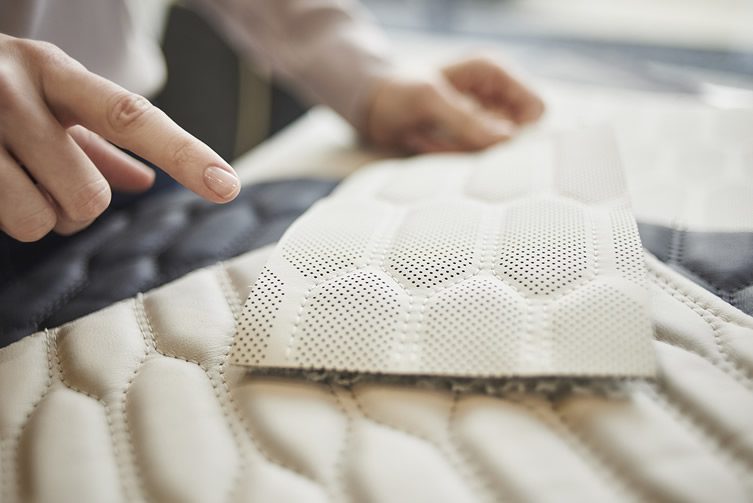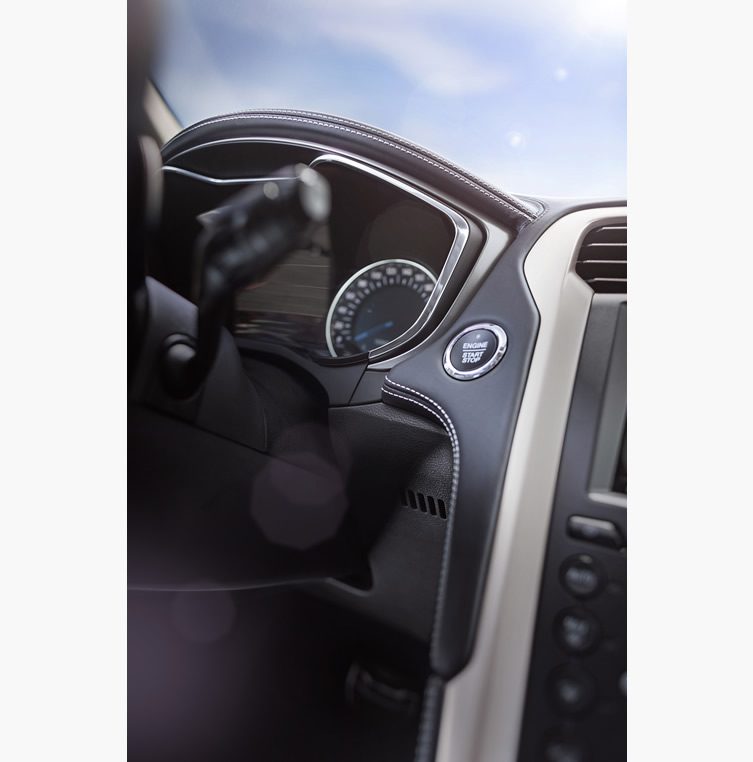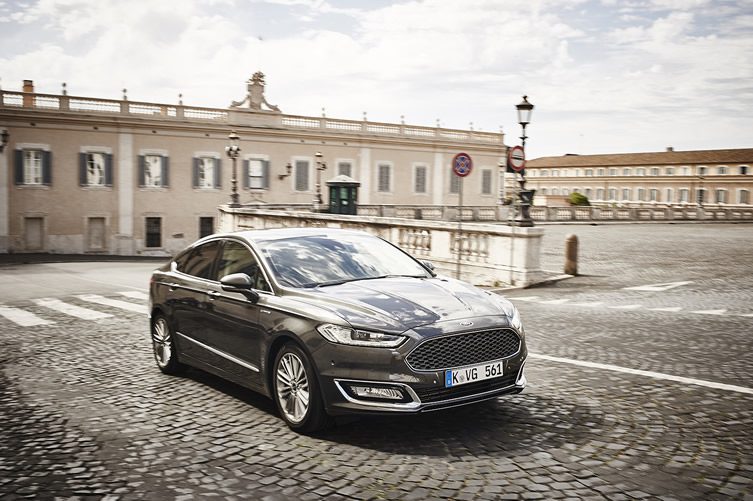 Aside from a few minor flirtations over the last 42 years, the Vignale brand has remained dormant until now — but tootling through The Eternal City in the revived Vignale, it's as if five decades have flown by. Hell, six or seven. Hand-stitched gear lever; cosseted and caressed in quilted Windsor leather — each hide exposed to the sun, ensuring it won't fade throughout its life — even areas of the interior that are so oft-overlooked… skimping is a taboo subject here. The iconic Italian marque washes over you. An entire piece could be written about the Vignale's Active Noise Cancellation system, but I'll let budding sound engineers and ex-roadies dig a little deeper, suffice to say it does what it says on the tin.
All of this is checked; re-checked and checked again at a specialised quality-assessment centre in Valencia, where every Vignale to roll off the production line is given an individual inspection by Ford technicians, each gap in bodywork measured to ensure it has been fitted to its exact specification. A level of undertaking normally reserved for brands driven by oligarchs, now afforded to real people. Personalisation and detailing is almost infinite, Rome's Ford store kitted out with multiple zones to cover each constituent of technology and styling. Your Vignale relationship manager, who has your history on file (car only, thankfully), is at the end of a phone call; collection and replacement vehicle are to be expected when your motor needs servicing. Continuing the brand's foray into product design, a 'collection' has been designed to accompany the range — and plenty more from camp Vignale is promised.
Craftsmanship; detailing; personalisation and slow design. It's all very en vogue, but after 42 years out of action, I sense Vignale's return is for keeps — Ford are holding the brand's gravity in high regard. Mr. Inconspicuous? Who are you kidding.