It might've been standing outside old clubs like the Indra and Kaiserkeller, with Beatles obsessive Stefanie Hempel recounting stories of their never-ending sets, brawling bouncers, and special 'pick me ups' at the turn of the 1960s; or it could have been scaling the monolithic 1942 gun tower and air-raid shelter, Flakturm IV, en route to a hip nightclub and secret rooftop garden that overlooks the Millerntor-Stadion, home to the world-famous indie football team, St. Pauli.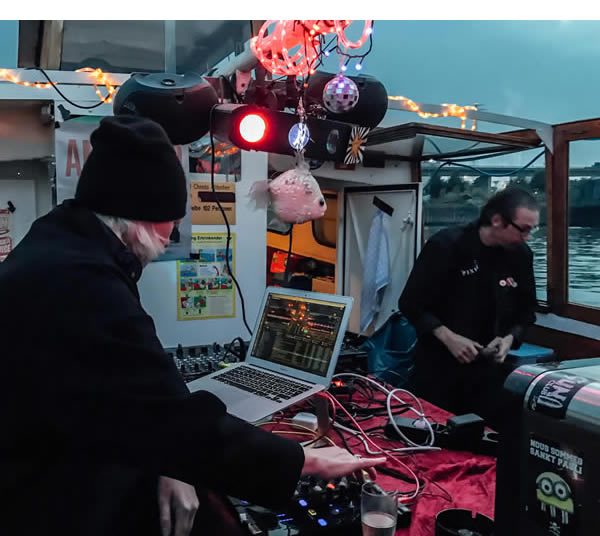 Perhaps it was one of the countless sets of emerging talent we witnessed during the long nights at the revered Reeperbahn Festival; crate-digging in fiercely independent alternative record stores; or the rave-on-a-boat harbour cruise led by the sort of throbbing sounds Ron Hardy made famous at Chicago's The Music Box in the early 1980s. Or simply the currywurst. But one thing is for sure, there's a moment when spending time in Hamburg that the city's spirit takes you. A moment when you get it — the history, the culture, its people, their passion. You don't know when it hits, but when it does it stays with you.
Hamburg is more than a city, and Londoners are about to get a taste of just that; 20—21 October seeing 'Hamburg on Tour' occupy the Boiler House of Brick Lane's old Truman Brewery. Following on from similar events in Gothenburg, Copenhagen, and Vienna, expect a chocolate box distillation of the spirit that grips you beside the waters of the Elbe — that's live music, from electro-pop to acoustic thrash metal; craft beer and coffee tasting; short films and a street art workshop; interactive city tours via VR technology; and a taster of Stefanie Hempel's iconic musical Beatles-Tour.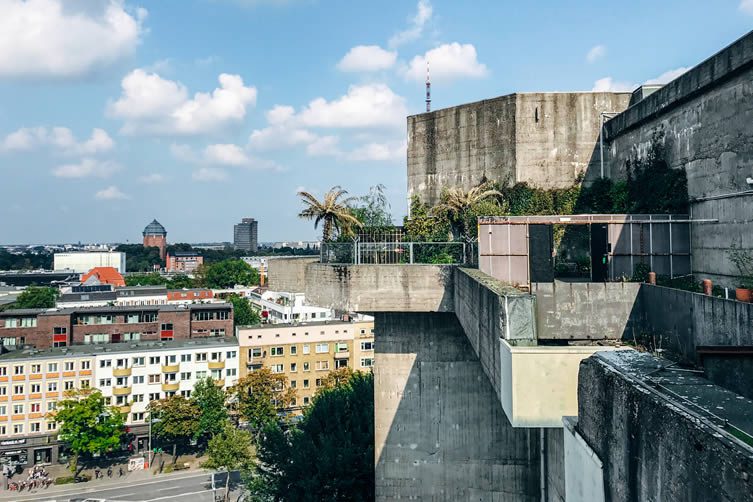 It's on that tour that our time in Hamburg began, the super-fan recounting tales of the Fab Four (then five) cutting their teeth in the rough-and-ready clubs of the city's old red light district, and it's on those same streets that it ends; deep into the early hours, as the famed Reeperbahn Festival (which sees up-and-coming artists occupying some of the same stages as those boys from Liverpool) wraps up its 2017 edition.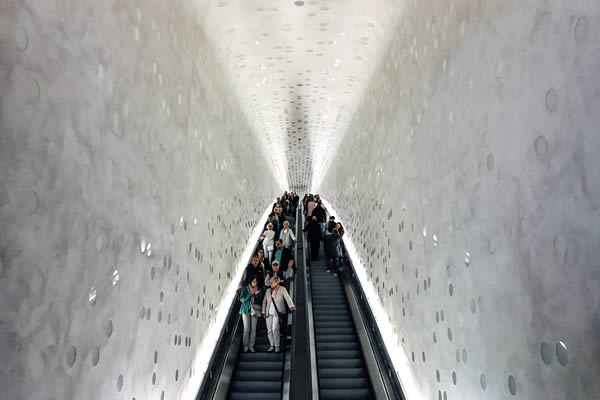 In between, that Hamburg spirit engulfs us. Whether it's entering the city's newest icon — the breathtaking Herzog & de Meuron-designed Elbphilharmonie concert hall — via its heavenly escalators, or rummaging through experimental electronic vinyl in the cooler-than-thou Smallville record store, the independent temperament of this historic city in northern Germany runs deep.
The festival, though — Europe's largest club festival, and a noted coming together for the international music industry — is ramping that spirit into overdrive. And then some. The Hamburg Metropolitan Region hosts more than 100 festivals each year, and the Reeperbahn (which floods the infamous old red light district, and the city at large, with some 800+ events) is one of its most noted; an amalgam of music, art, film, food and drink, that occupies more than 70 venues.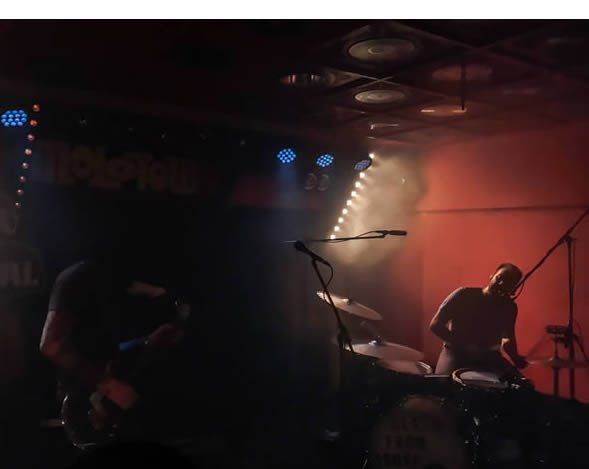 We traverse the bold geometry of artist duo Quintessenz's multicoloured Collusion installation at the Festival Village hub; 360° films in the neighbouring geodesic dome; peruse photography installations and the art-inflected gig posters on show at the Flatstock Europe Poster Convention; and rock out to brilliant shows from bands like Fizzy Blood and Death From Above, whose rowdy 'secret' 1.30am performance at iconic nightspot Molotow is a head-pounding highlight that rewards this We Hearter with a bloodied nose and a heart full of happiness.
From ska-punk bands rattling an old American school bus to the bright lights and kitschy tack of the famous Große Freiheit, the roar of St Pauli's impassioned home fans to the flea markets and lashings of classic German cuisine … if Hamburg on Tour can succeed in bottling just a fraction of Hamburg's festive quintessence and open it on the unsuspecting Shoreditch venue, this will be a fine event indeed. Come and join We Heart celebrating Hamburg's fervent spirit.
Hamburg on Tour runs Friday 20 and Saturday 21 October at The Boiler House, 152 Brick Lane, admission to the two day extravaganza is free.
@hamburgontour
@reeperbahn_festival