Sandstone, Jayson Seidman's hospitality group of award-winning hotels and restaurants that includes The Drifter in New Orleans, opens the Ranch Motel, a 26-room boutique motel and leisure club located in San Antonio, Texas.
Straddling Broadway Avenue and Brackenridge Park, a neighbouring 349 acre urban oasis occupying some of the most historically rich land in the area, Seidman — alongside local architect Evan Morris — has revitalised the 1948 structure with a fresh exterior, iconic neon sign and mid-century-inspired interiors.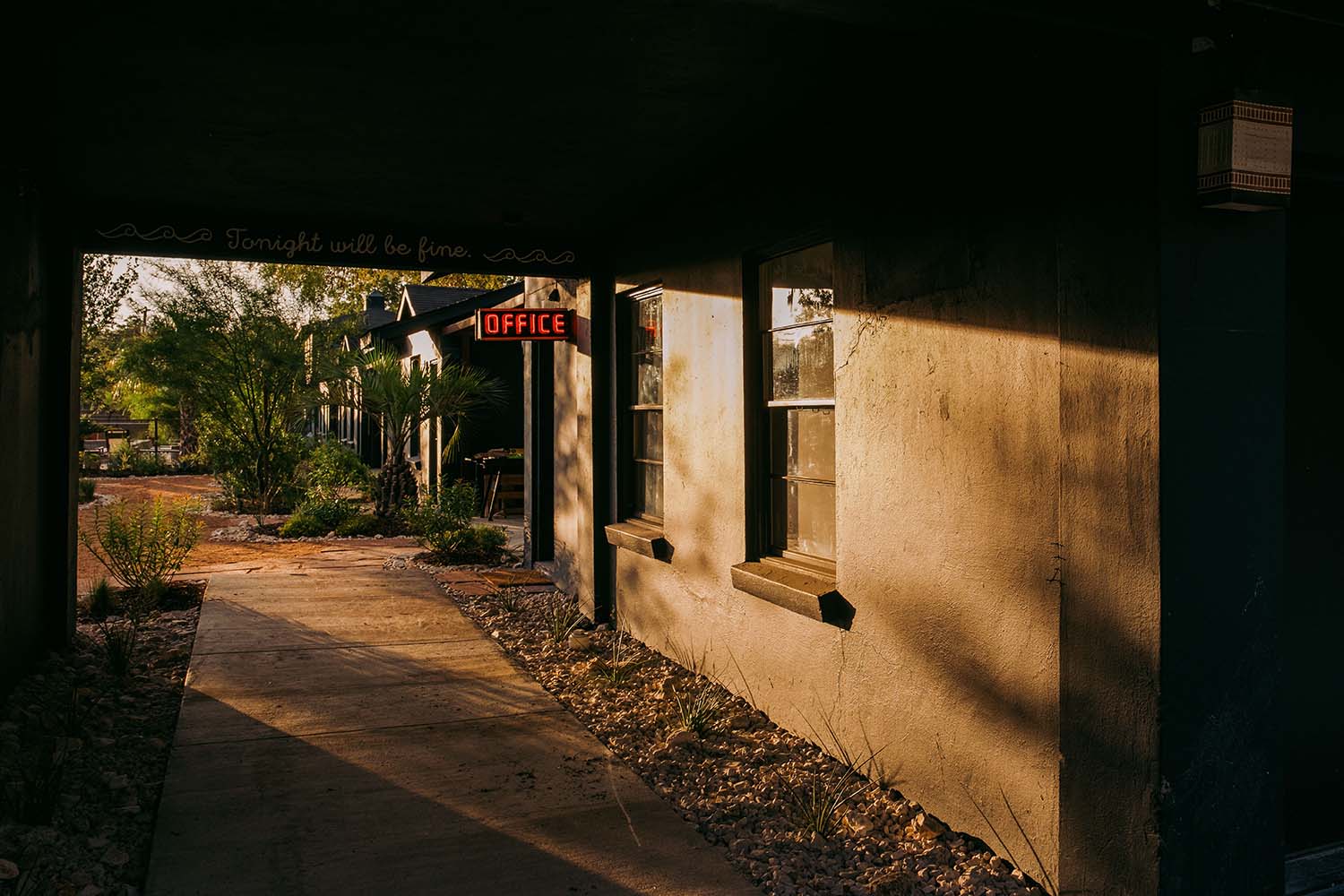 Exteriors are constructed of regionally produced D'Hanis bricks (coated with stucco and painted an earthy charcoal), which can be found across the city including landmarks such as the Historic Pearl Brewery that is only around a five minute drive from the motel. For the interiors, the team looked to preserve original details where possible, such as the scalloped edges of desk nooks, arched ceilings and tile work.
Guest rooms are simple and overlook either the Brackenridge Park or the property's pool and courtyard, and are kitted out with Thuma beds, Parachute linens, desks with mid-century chairs from local vintage dealer Period Modern, Tivoli alarm clocks and Le Labo bath amenities.
A small HiFi listening room with a focus on Latin, French and Japanese music is sure to excite audiophiles, while the Mezcal lounge and 24/7 lobby bodega will ensure they never go dry. A retail shop, games room, coffee truck, two courtyards with outdoor seating, a fire pit with space for socialising and programme of recreational activities complete the line up of amenities for this hip roadside property.
A Leisure Club membership grants locals with access to the pool, outdoor courtyards, pickleball courts, game room, mezcal lounge, and listening room; ensuring that the Ranch Motel is an in-demand destination for guests, travellers and neighbours of San Antonio and beyond.