The Parachute Hotel offers guests the opportunity to sleep in a completely shoppable penthouse in Venice Beach, as fast-growing home essentials brand Parachute branch out into hospitality.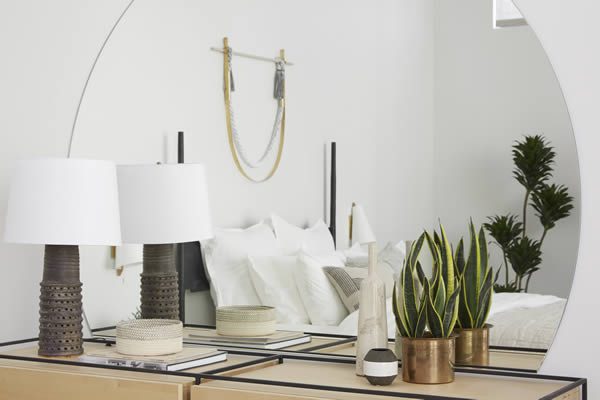 The concept, designed by Scott Horne and Peter Dolkas (who also looked after Parachute's recently-opened Showroom Store), allows guests a glimpse into the lives of discerning Venice residents; the 2,200 square foot space equipped with thoughtfully-curated, custom-made furnishings, art, and the plush bedding and textiles that the brand have become famous for.
Collaborating with friends of the brand, local makers and like-minded retailers, Parachute have cemented an authentic 'local' vibe; you'll find kitchenware by Chris Earl, homewares by The Citizenry … 'each piece carefully considered,' explains Horne, 'creating something utterly unique but at the same time familiar to the Parachute aesthetic.'
Admittedly this is not your average digs, The Parachute Hotel focuses on craftsmanship with founder and CEO Ariel Kaye telling us: 'we wanted to create a space that would feel comfortable not only for a group of thirty, but for a couple looking to relax on vacation. This is a really unique and immersive way to experience the Parachute lifestyle firsthand, and I know our customers are going to love it.'
The 'store-tel' occupies a whopping open-plan footprint, and comes with full kitchen, a folding glass wall that extends out to a large outdoor living space, and expect added extras like concierge services, room service from local hotels, and an exclusive insider's guide from Kaye — who is right, by the way, customers really are going to love it.