Most of those (including yours truly) who're based in East London have, at one point, taken in the sights from Dalston Roof Park; have indulged in a party at the old Ashwin Street car park (now The Bootyard); or had coffee in Café Oto … but did you know they were all connected?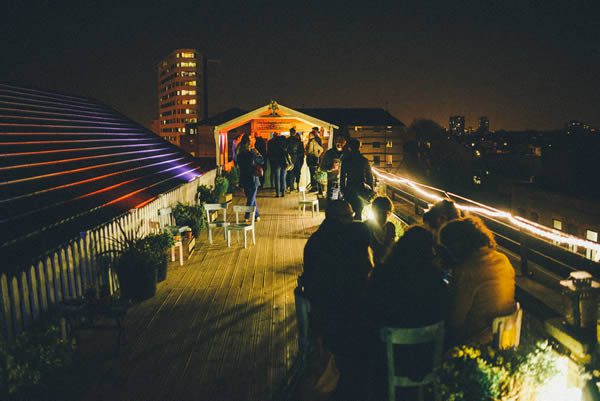 All seemingly independent, these businesses have a social enterprise called Bootstrap Company in common. Located in the heart of Dalston, and occupying a substantial building that also houses the Arcola Theatre, is a community hub that began in 1977.
Way before many of us were even born, the Bootstrap Company decided to help local residents launch their businesses and improve employability skills. Established to help the young disadvantaged and those facing high rents, almost forty years on they continue to help Hackney residents to work and play.  Although the independent businesses have quite cleverly maintained autonomy, there are now over 500 people operating from the Ashwin Street premises.
Designers to bakers, craft brewers to charities, affordable workspaces remain at the heart of this important enterprise. Familiar with the aforementioned community event spaces, including the Print House Gallery and Bee Garden, I set about discovering who else plies their trade at Bootstrap.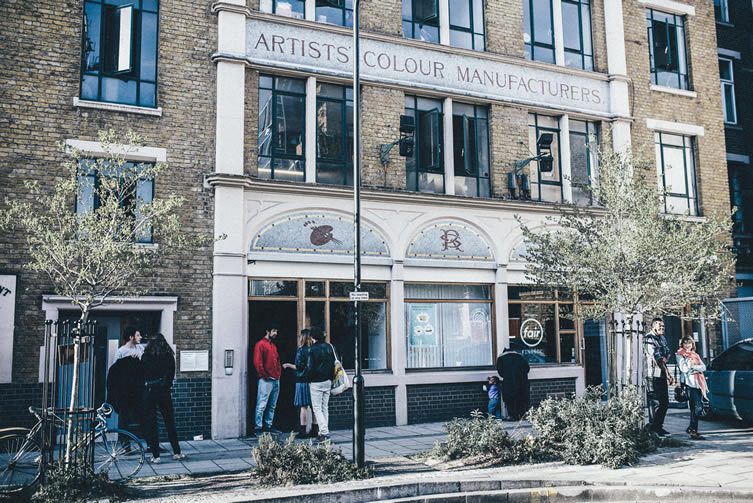 We've already spoken recently to two tenants — the guys at 40FT Brewery and The Foragers; the former having spotted the advantages of brewing their beer in movable shipping crates.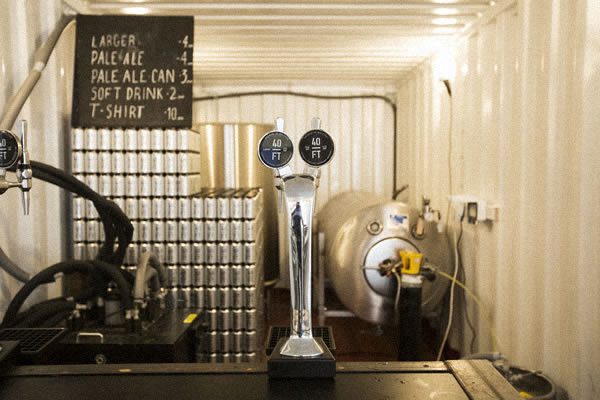 Co-founder Andreas Pettersson: 'opening the brewery in shipping containers gives us a chance to place it in the area where we live and work. The car park [Bootyard] will no doubt be redeveloped sooner rather then later, owning our 'structure' means we can move it to a new location if/when needed'. Literally meaning, that when the affordable rent is up, they can simply pick up the crates and move on.
The Foragers, who share their time between Dalston and St Albans, needed a space where they could bring the wild of Hertfordshire to urban Hackney.
'We'd been noticing more people making the trip out to St Albans from east London, where there's clearly a lot of demand for new food experiences. So we thought it was time to bring some wild to the city. The Bootyard suited us very well — very back-to-basics, with only a campfire for cooking. What more could you ask for?'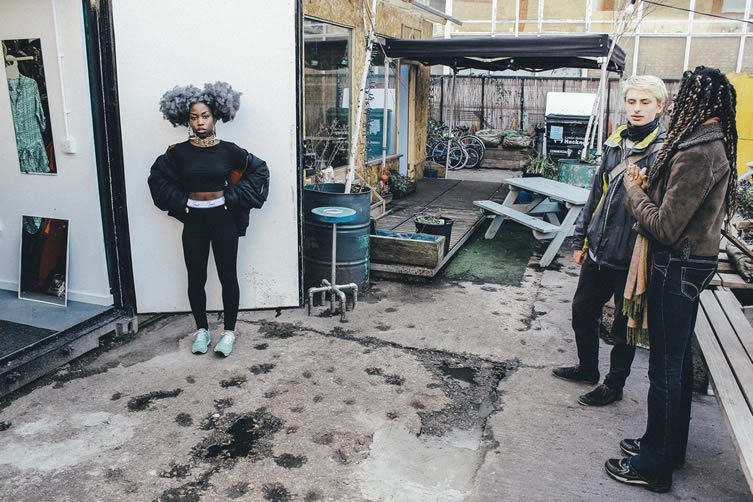 Other interesting entrepreneurs include Yemzi, a women's fashion label with a showroom housed in another shipping container in the Bee Garden. Founder Elizabeth Akingbade says: 'I love being a part of the Bootstrap community, I'm surrounded by inspiring creatives who are experts in their field — Oscar winners, fashion moguls, award-winning architects … even activists. Hackney is full of talent and ambition, with so much of it happening right here.'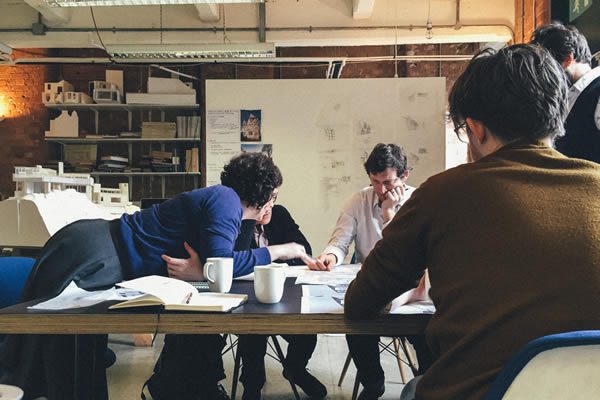 Fiona Scott, founding director of Gort Scott architects added to Akingbade's sentiments, 'we opened our architecture practice in Bootstrap in 2007, when it was quite a different place to what it is now. We have grown to 15 people, working on a wide variety of interesting commercial, residential and urban regeneration projects. We have also been able to give a bit back, by doing things like mentoring for the Bootstrap Campus.'
'It's amazing to see how the many interesting businesses in Bootstrap have contributed to change in Ashwin Street and the wider area. The once scruffy yard our office opens onto now gives us fresh bread and locally-brewed ale; the event spaces like the Bootyard, Roof Garden, and The Bunker (an untouched underground WWII bunker), have become such a catalytic part of Dalston's culture.'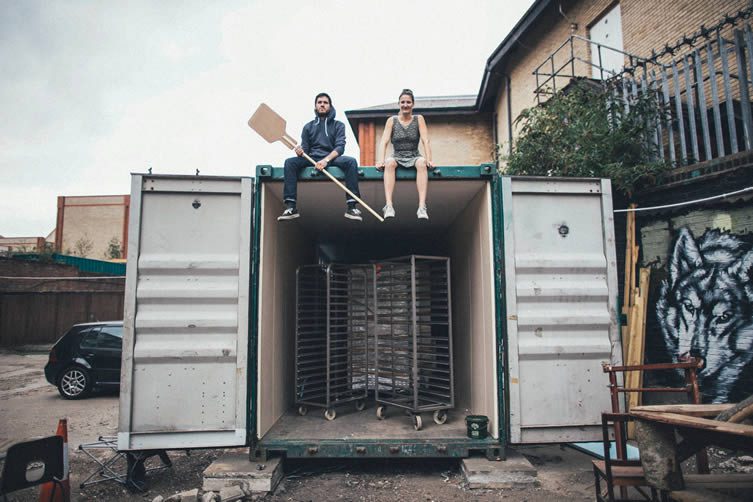 The overwhelming variety of tenants doesn't stop there either. Oh no. The more you delve, the more you discover. Photographers; artists; filmmakers; charities … The Bootstrap Company really does pioneer a hugely diverse community of businesses.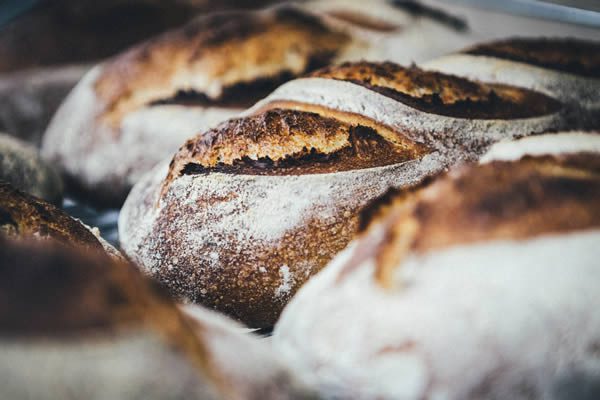 Max Tobias, founder of social enterprise bakery The Dusty Knuckle, told us about the other initiatives that Bootstrap Company offered for them.
'We won a competition to acquire the very first container in the Bootyard back in 2014. Bootstrap as an organisation was supportive, and believed in us from the start. We're really lucky to be part of a small community that is focused around enterprise, with values that are aligned with ours. At a time when premises are possibly the biggest challenge facing startups, without the support of Bootstrap I honestly don't know whether we ever would have been able to start full-time trading.'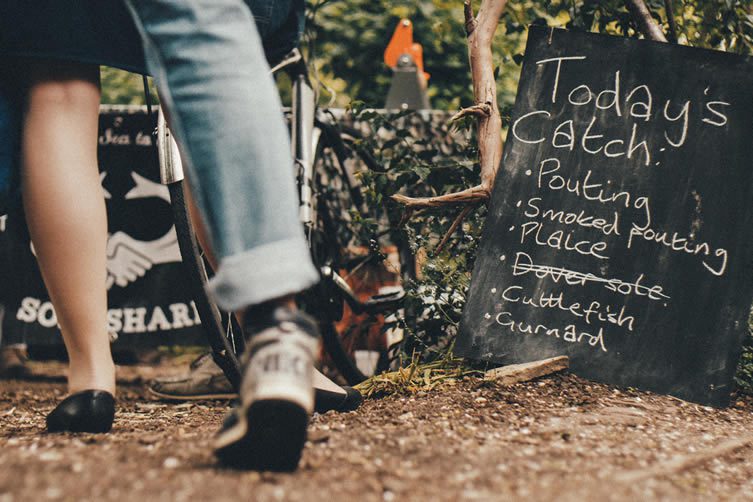 The way businesses are operating is clearly changing, and for the greater good. Aquatic ecologist and sea-foodie Theresa Douthwright (MSc) is co-founder of SoleShare, a business that aims to make sustainable seafood more accessible through their fish box scheme: 'when the opportunity came about to set up one of our pickup hubs in the heart of Dalston, at Bootstrap, we jumped at it. People working and living in the area can now get their hands on spanking fresh fish, support our local fishermen and get a little taste of the seaside right in the heart of Dalston.'
Without the help of a body like Bootstrap Company, some of these startups and social enterprises could never really have become a reality. One of the biggest hurdles for new businesses is the cost of rent in the capital. Spaces may be temporary, but the option to either move on or to expand with incremental rent is part of a new business culture. A cool blend of affordable rent, entrepreneurial spirit and risk-taking are key and, however you look at it, Bootstrap Company is helping those achieve their goals.
@bootstrapco
@40ftbrewery
@WeForagers
@thedustyknuckle
@SoleShare
@YemziLdn
@gortscott