With more than 130 pieces set over two floors of The Photographers' Gallery on Ramillies Street, the Helen Levitt (1913—2009) retrospective spans 50 years, the exhibition mapping the late American street photographer's career from street reportage to documentary filmmaker and pioneer of colour photography.
One of the most influential street photographers of the 20th Century, Levitt thrived on documenting local communities in her native New York, shooting everyday goings-on in the Lower East Side, Bronx, and Spanish Harlem; unobtrusively capturing her subjects with a 35-mm Leica camera and turning the mundane into a theatrical spectacle.
Heavily influenced by surrealism and silent film, Levitt liked to scrutinise the uncanny elements of daily life, often capturing people in peculiar poses alongside surreal juxtapositions of people, places and things.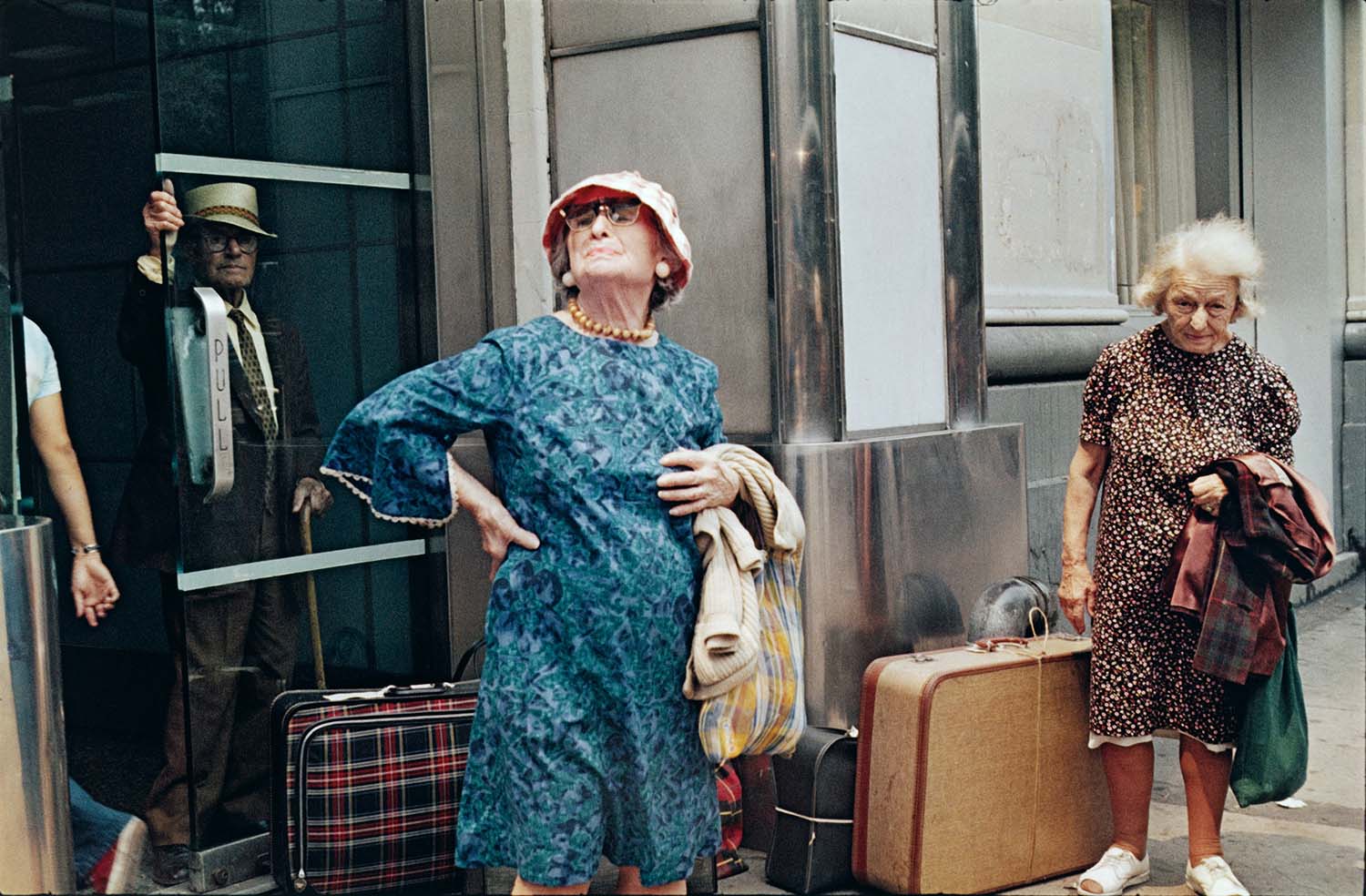 An early pioneer of colour street photography, Levitt was one of the first photographers to exhibit her colour work in 1974. And, as the recipient of a Guggenheim grant in 1959, the artist would find herself returning to the streets of New York, revisiting the same locations she'd photographed in the early days of her career, recreating the scenes in richly coloured dye-transfer prints. This exhibition presents some of these works. And much more.
Also featured in Helen Levitt: In The Street is the experimental documentary she produced with filmmaker Janice Loeb and writer James Agee which focused on street life in Spanish Harlem, alongside images from Mexico City (Levitt's only body of work taken outside of New York) which depict the inhabitants of the metropolis's poorest neighbourhoods whilst Mexico's capital was on the cusp of huge social and economic change.
Curated by Walter Moser in collaboration with TPG's senior curator, Anna Dannemann, and co-produced by The Albertina Museum, Vienna with The Photographers' Gallery, Helen Levitt: In The Street remains on show until 13 February 2022.