Located in Rother's Mills, a building complex housing the headquarters of Bydgoszcz's newly established institution of culture, Pastry Club Woda is a bakery by day and bar by night that can be found in the former boilerhouse of the early 19th century-built compound.
Designed by polish architect Paweł Tatara and architectural practice Znamy się, Klubopiekarnia Woda (to give it its Polish name) is a fine addition to an already bustling area of this northern Polish city, and more accurately Mill Island on which it stands; a popular hangout spot for locals and those in the know.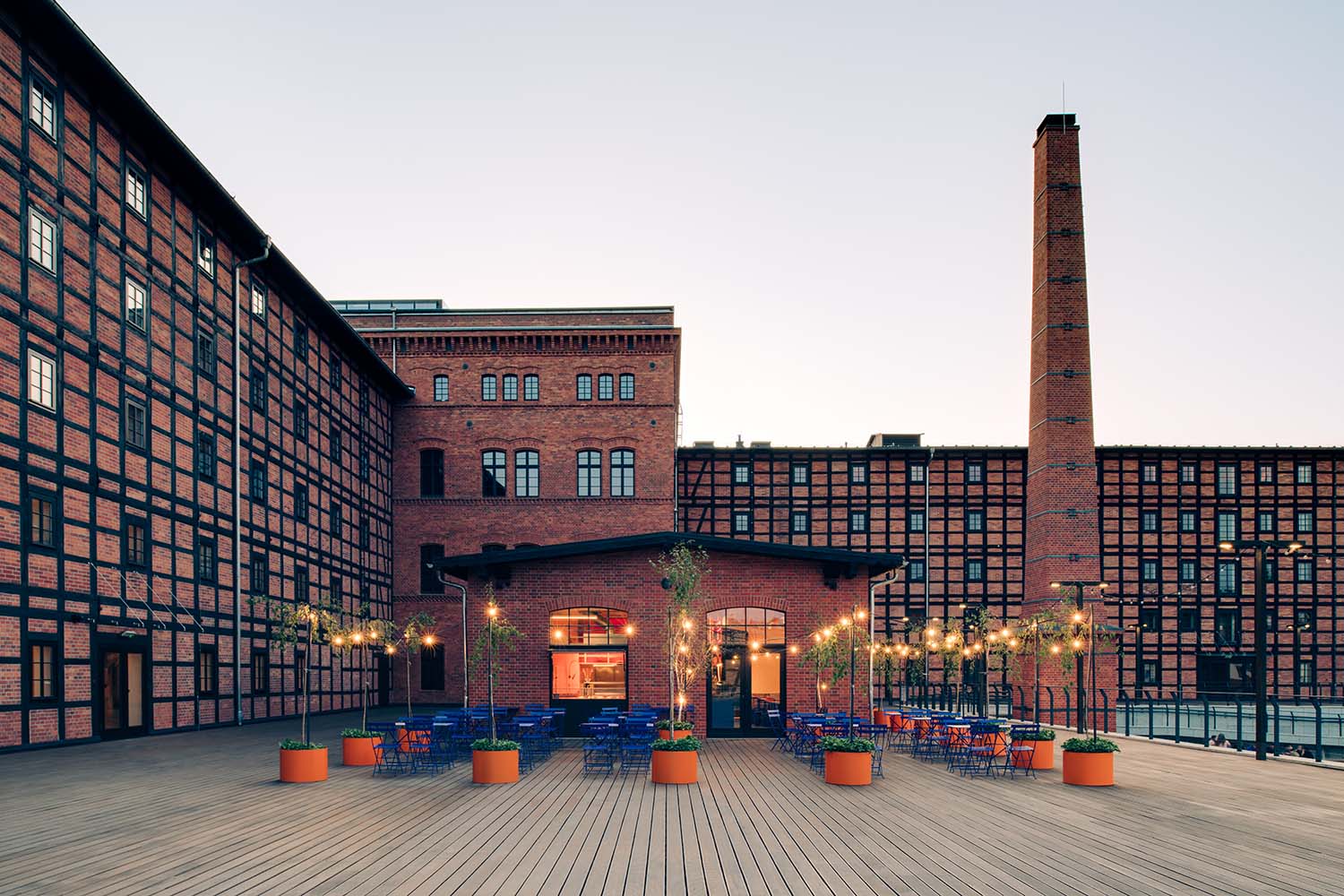 Surrounded by water, Mill Island is also linked to the inland water transport of grain and the production of flour, aspects that influenced the interiors, resulting in the designers opting for a cobalt-coloured floor, bar and equipment to "make the water literally flow inside." On the other hand, the colour orange symbolises the setting sun, the beginning of the evening, fun, warmth and sweetness.
In fact, by evening, along with that sunset, this place changes its function and transforms into a bar-club. The prevailing warm lights causing the cold cobalt to change its colour, just like the water surface changes in the light of the setting sun. With that, Pastry Club Woda becomes a place to let down your hair and party the hours away.
A venue with cultural significance that amalgams different purposes reflected by its design, this brilliant Bydgoszcz hangout is an expression of its surrounds, and the perfect spot for locals and discerning travellers to enjoy this historic city.
@znamysie_com
@woda_klubopiekarnia