Architectural design firm, mode:lina, have designed a hip new Warsaw wine bar for Polish winemakers BRAĆ; the 150 square metre space a place to share the owners' love of wine, tradition and regional culture in retro-inspired confines.
A concept from three local brothers, the interior is filled in its entirety with Polish furniture stylised as a nod to the 1960s and '70s decor of Polish homes. including the beloved and now iconic wall unit that almost every family owned. Along with retro solutions, patrons will find large-scale wall art alongside neon lighting, lamps made from crystal ashtrays, glazed frosted glass, and of course the numerous bottles of wine.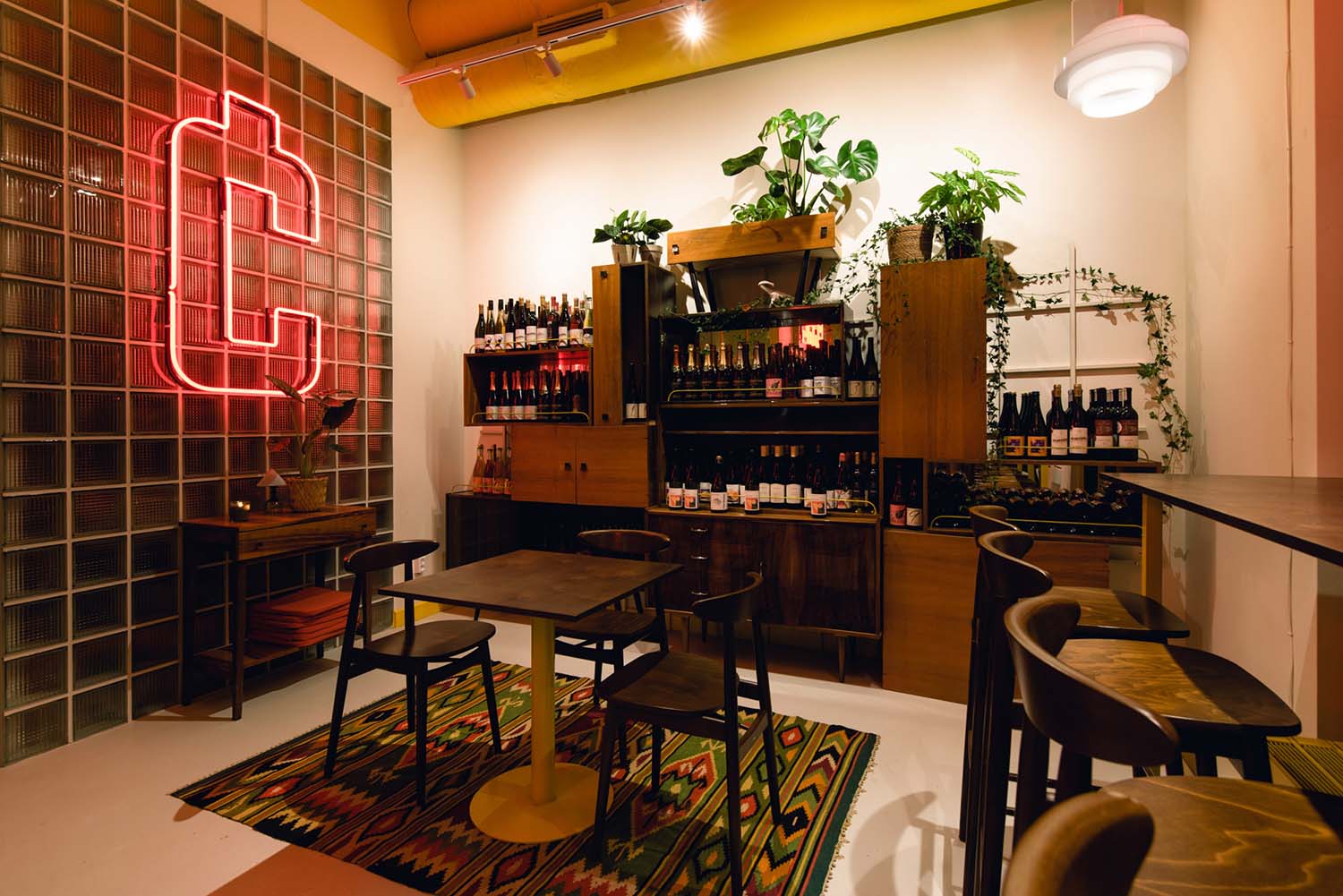 Vivid colours feature throughout, the predominant colour being yellow. The designers opted for this to cover the ceiling, parts of the furniture structure, and technical equipment such as the ventilation system, and its complemented by juicy reds for the neon and green from the plants dotted around the bar. The style blends harmoniously with the furniture whilst adding to the retro nostalgia and bringing a touch of elegance.
Whilst the bar may be a homage to Poland's more niche wine producers, BRAĆ is an embodiment of the country's essence that goes way beyond wine. Expect local craft beer; locally roasted coffee; and artisanal spirits crafted with passion. Hungry? Artisanal cheese plates, cured meats, and sandwiches will soak up the plethora of high quality liquid that will pass your lips.
A fun space in which to learn about and enjoy wine and much more from Poland's finest artisans, BRAĆ wine bar is a must-visit spot for bon vivants travelling to Warsaw.
@modelina_architekci
@bracpolskiewina