Whilst the NHS is being left to rot by a hateful government intent on maximising its private sector profits, over in Bavaria's second-largest city, Nuremberg, patients of Drs. Sell and Stocker benefit from newly designed treatment rooms and bilingual practitioners with whom they can create an empathetic and responsible relationship.
With planning, concept, design and production by local studio Markmus Design, the medical practice (established in the 1960s) has received a modern overhaul after the two original doctors decided to retire, handing over the reigns to younger doctors, Sina Sell and Alex Stocker.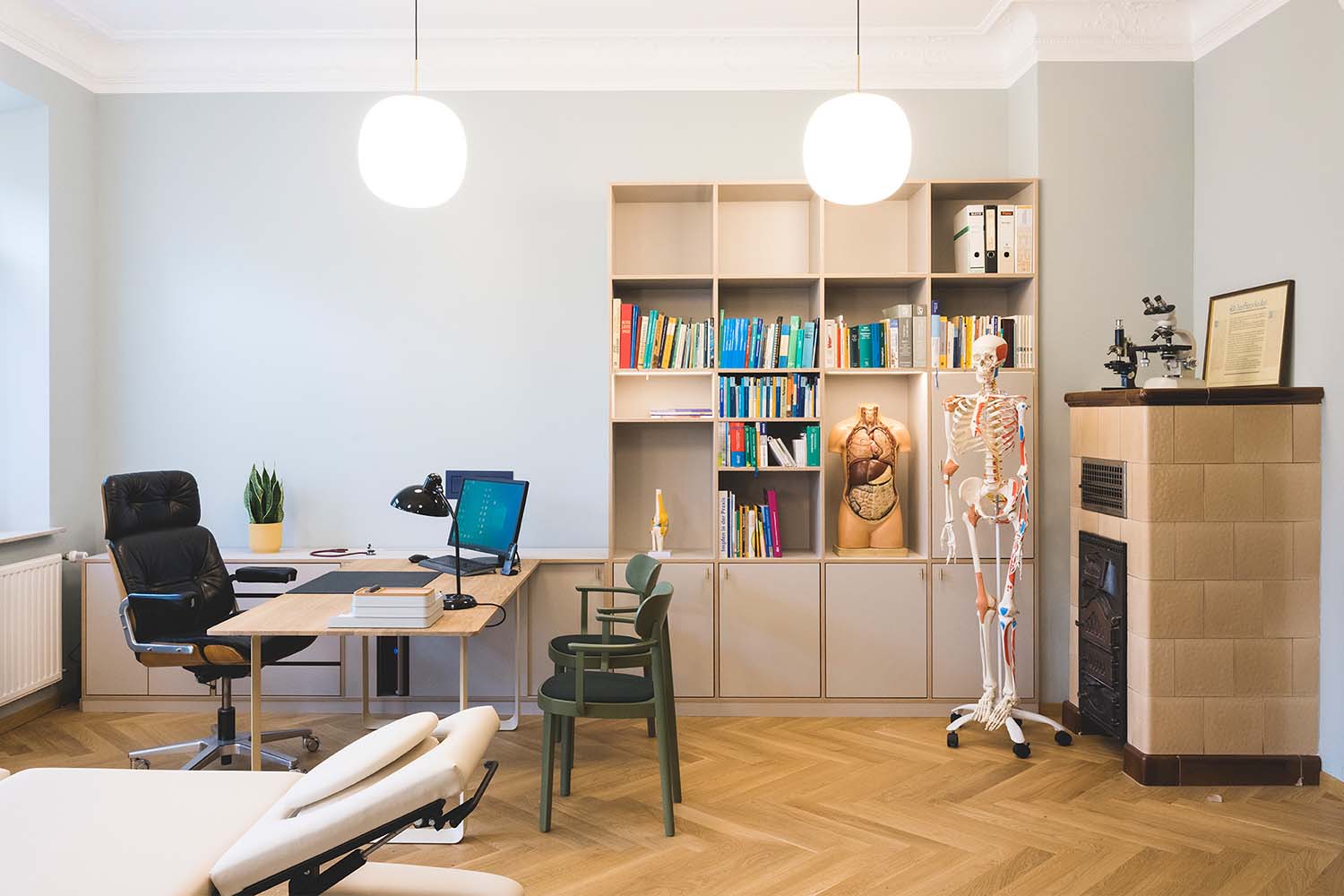 The 180 square metre space, situated in a historical protected building from the 19th century, is now home to new management and newly designed treatment rooms, Markmus Design founder Marcos Aretio explaining that they didn't want the space to look, sound or feel like a doctors practice, rather a colourful, welcoming and useful place where patients and employees alike, could feel safe and comfortable.
Today the surgery features pops of blue and yellow alongside natural materials such as wood, natural fabric, leather and soft-touch surfaces including linen and natural rubber. Acoustic panels were designed and custom-made by Markmus Design and, made out of recycled plastic bottles, provide lighting and acoustic solutions making the practice feel less rigid and more homely. All whilst bagging points for green credentials.
A 'new' family doctor's practice on Stresemannplatz, Markmus's bright and convivial design is a far cry from the depressing utilitarianism one is used to in such surrounds; a blueprint for a future of thoughtful wellness.